Are you the victim of a picky eater?
It can be a challenge to get kids to eat their vegetables. In fact, according to the Centers for Disease Control and Prevention, only 1 in 4 children are eating the recommended daily servings of fruits and vegetables. This is a problem because eating vegetables is essential for maintaining good health. If you have ever said, "How will I get my kids to eat their vegetables?" you are in the right place. There are some tricks that you can use to get your kids to eat more veggies. In this blog post, we will discuss seven of them!
Via Pexels
Let Them Choose Their Own Veggies
One way to get your kids to eat their veggies is to let them choose their own. Take them to the grocery store or farmers market and let them pick out the vegetables that they want to eat. This will make them more likely to eat the vegetables because they will have a personal investment.
Additionally, when trying new foods, it is helpful for picky eaters to have some control. If your child is involved in buying new vegetables, they probably will choose ones that they think are interesting. This is a great way to help your kids select healthy foods.
Serve Veggies with Their Favorite Foods
Another way to get your kids to eat their veggies is to serve them their favorite foods. If your child loves mac and cheese, for example, try adding some steamed broccoli or roasted sweet potatoes to the dish. This way, they'll still enjoy their favorite food while getting nutrients from the veggies.
Other ideas include peanut butter with celery topped with raisins (ants on a log), french fries mixed with sweet potato fries, cherry tomatoes tossed with cheese, and vegetables with ranch dressing.
Make Veggie-Based Meals
Another way to get your kids to eat their veggies is to make meals around them. This could be something like roasted vegetable wraps, veggie-based soup, or stew. Follow the link for a delicious classic green bean casserole recipe. By making the vegetables the star of the meal, your kids will be more likely to eat them.
My children all loved wedding soup. This favorite soup has spinach and other greens with celery, carrots, tiny meatballs, and pasta. Even my pickiest eater would eat a bowl of this nutritious soup, and it was a healthy snack when I couldn't figure out how to get them to eat nutritious foods.
Hide Veggies in Their Favorite Foods
If your kids are resistant to eating vegetables, you can try hiding them in their favorite foods. This could mean adding shredded carrots to brownies or pureed carrots to spaghetti sauce. As long as they get the nutrients from the veggies, it doesn't matter how they eat them. I am normally opposed to using sneaky ways to get kids to eat, and I never lied to my kids about what was in their food.
Other ideas include:
zucchini in banana bread (or just zucchini bread.) If your kids don't like it, you can try chocolate zucchini bread.
Carrot muffins
Smoothies with their favorite fruit & add in nutritious vegetables
Spaghetti Sauce with added carrots, zucchini, and bell peppers. Cut them in small pieces and cook the sauce until the vegetables are soft. Then purée the sauce.
Be aware that hiding vegetables in food may cause your child to distrust you or, worse, stop eating their favorite foods. You will end up with a more picky eater.
Let Them Help with Meal Prep
Another way to get your kids to eat their veggies is to let them help with meal prep. This could mean letting them wash the vegetables, chop them up, or even cook with you. Kids are more likely to eat something that they've helped to prepare.
The best way to do this is to start small. If you have a lot of children, just have one helping at a time until they begin to learn how to navigate the kitchen. Otherwise, if you are trying to help two or more children at the same time, you could end up spending hours making one meal.
Make it a Game
You can also make eating vegetables into a game. For example, see who can eat the most carrots or have a contest to see who can eat the weirdest-looking vegetable. This will make it more fun for your kids, making them more likely to eat their veggies.
Let Them Play with Their Food
If you are trying to get your child to have a healthy relationship with food, playing with their food is a great option to try. So often, we, as parents, don't want our children making a mess that we forget that small children are little scientists and like to explore their environment. This includes the foods that they eat. This is an easy way to help develop healthy habits later in life.
Additionally, let your children make their own concoctions. Mixing foods together and making a mess might not sound great to you, but all kids learn in different ways. Sensory-seeking children need to touch, smell, and taste everything. And sight is an important aspect of trying new things. If they are allowed to play and create new foods, they may develop a palate for a variety of foods.
Make Foods Taste Great
I had only had steamed broccoli all my life. I liked broccoli, but when I began roasting it, I really developed a love for broccoli. In fact, I love roasted Brussels sprouts, green beans, squash, and more. Roasting with a little olive oil, salt, pepper, garlic, and/or onion really enhances the flavor. Everyone at the dinner table will thank you for vegetables that look and taste delicious.
Try New Vegetables in a Variety of Ways
When thinking about how to get your kids to try new vegetables, take a look at your own eating habits. Do you like every vegetable, both raw and cooked?
Don't assume that because your child turned their nose up at roasted broccoli they never will eat broccoli. I have one child that loves raw carrots but refuses to eat them cooked. Another child won't touch a raw carrot but loves cooked carrots. The same vegetables prepared in different ways may be the right thing to get your child to eat more vegetables.
Stop with Arbitrary Meal Time Rules
Don't make mealtime a food battle. Ditch the "you have to eat everything on your plate" rule. My parents used to do that, and all it did was cause me to have a lifelong problem with food. First, I never put my own food on my plate, which meant that someone else was determining how much I was supposed to eat. Second, I had to eat everything before getting seconds. If I wanted more yummy delicious green peas, I had to eat the foods I didn't like.
Furthermore, I firmly believe that given good food choices, children know what their bodies need. I had one child who only ate macaroni and green beans for months. After a long period of time, he added in other foods, and before we knew it, he was eating a wide variety of good things!
Lead by Example
Finally, one of the best ways to get your kids to eat their veggies is to lead by example. Your kids will likely do the same if you're eating your vegetables. So make sure to include plenty of vegetables in your diet!
You can get your kids to eat their vegetables in many ways. Try out a few of these methods and see which ones work best for your family. Then, with a little effort, you'll be sure to get your kids eating their veggies in no time!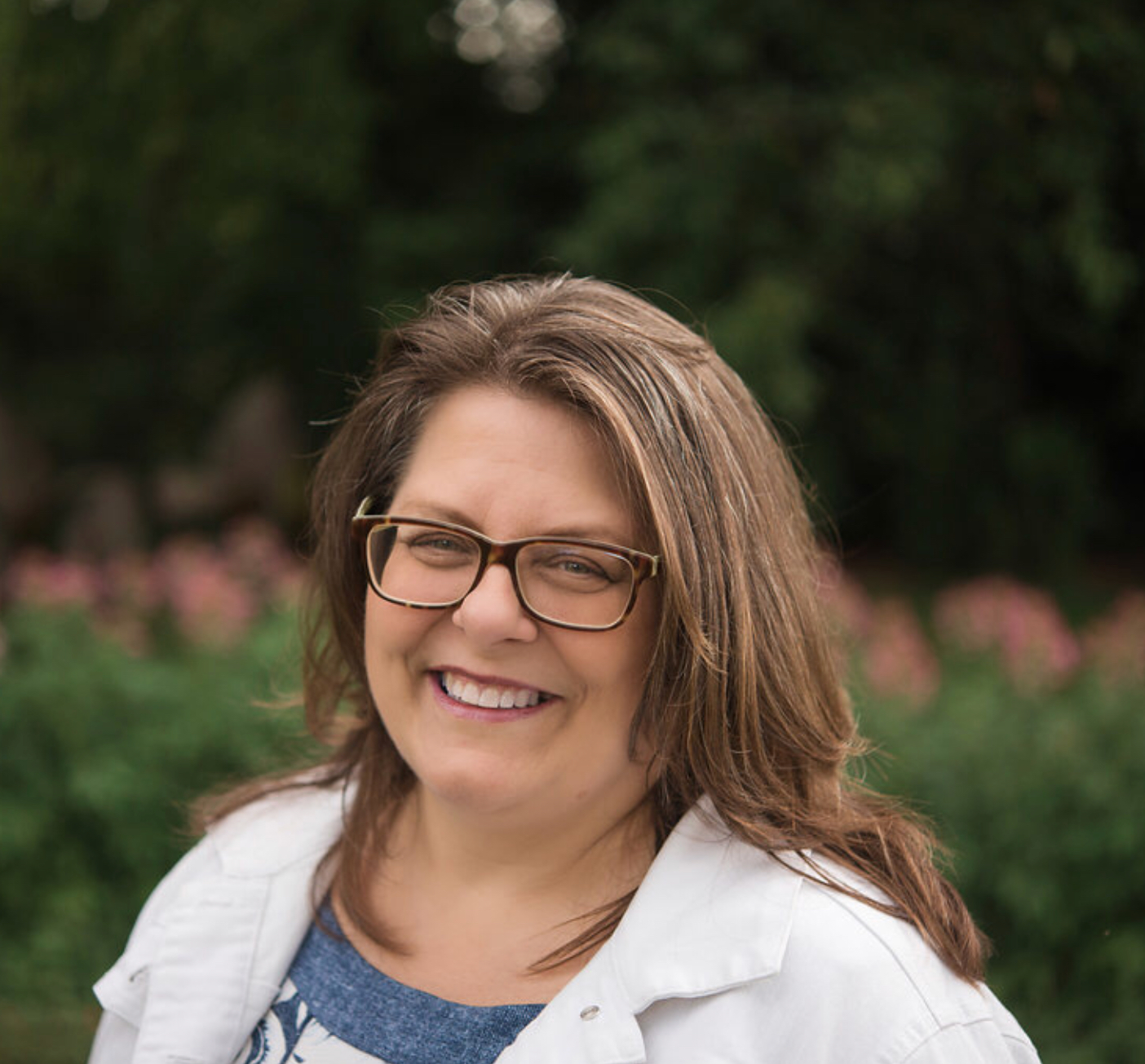 Homeschooling mom – 26 years and counting
Autism Mom
Movie reviewer/Travel blogger
Disney enthusiast