French Doughnut Recipe
If you have never had beignets it is probably for the best. While I remember what pizza, Italian bread, and doughnuts taste like before I had to give up gluten, I also remember the taste of beignets. I happily eat the gluten-free beignets, but honestly, beignets are soft airy puffs of dough (French doughnuts) that have powdered sugar sprinkled on them. Since I can no longer eat gluten, I will have the next best version. This gluten-free beignet recipe will have you begging for more.
You are probably here because you have celiac disease or a gluten allergy. I fully understand and have lived a gluten-free life for over 9 years now. I have gotten comfortable making most of my own foods and have found flours that work for each type of pastry. If you have other types of allergies, you can substitute coconut milk for evaporated milk. Additionally, you can substitute oil, water, and baking powder for the egg.
The good news about these gluten-free beignets is that they are so yummy your entire family will eat them.
If you would like a recipe that is filled with yummy delicious gluten, visit our sister site, WDWPov.com.
What are beignets?
The definition of beignet is 1) a fritter, and 2) a square of fried dough eaten hot sprinkled with confectioners' sugar (powdered sugar).
These are French doughnut that is associated with the French Quarter of New Orleans and can likewise be found at Port Orleans Resort French Quarter at the Scat Cat's Club at Walt Disney World Resort. While Mickey-shaped beignets can be purchased in the gluten-filled variety, gluten-free beignets are also available, but can only be purchased in the traditional rectangular shape.
Originally, these wonderful doughnuts could be found at the Sassagoula Floatworks & Food Factory.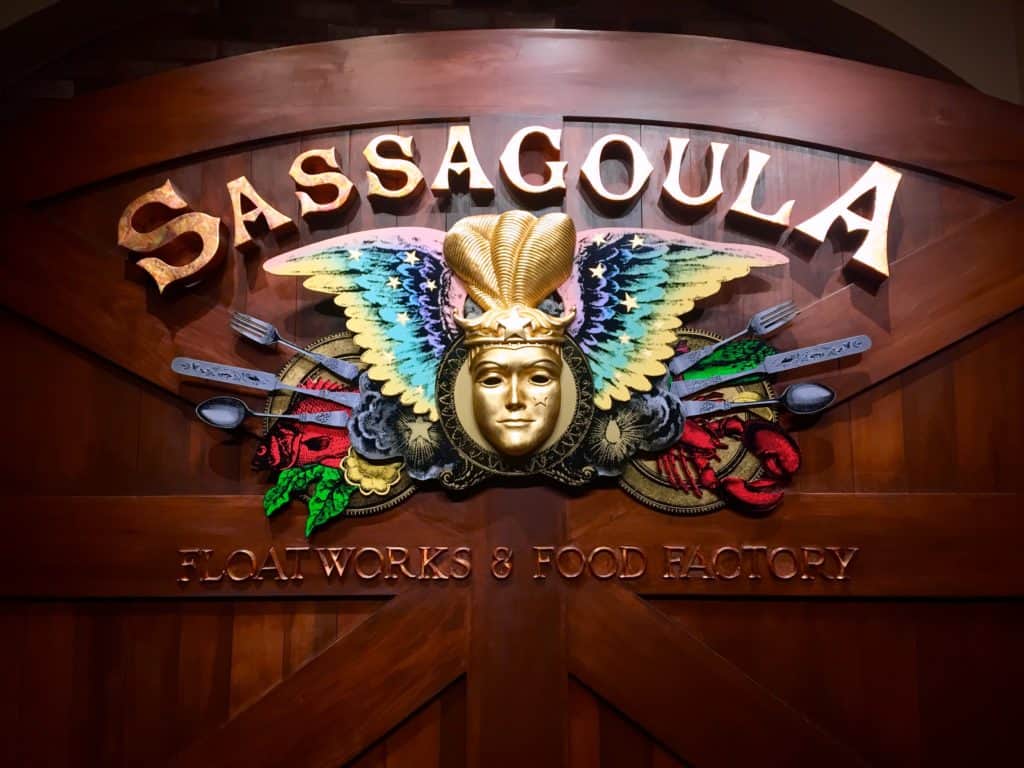 Furthermore, beignets are closely associated with Mardi Gras because most people have their first experience when they visit New Orleans during this feast before Lent begins.
Cafe du Monde is an iconic New Orleans cafe known for its coffee and beignets. They have been in business since 1862.
How are Beignets prepared?
While most recipes have the same ingredients, there may be some differences from recipe to recipe. Most versions have yeast, flour, cane sugar, egg, evaporated milk, salt, shortening, or butter. Different recipes call for letting the dough rise and then rolling them out, cutting them, and frying. Other recipes call for mixing the dough, rolling the dough out and cutting them, and then allowing the dough to rise. However, if you have time, I let the dough raise twice – as a ball, and after they have been cut.
They are then fried in hot oil (I prefer peanut oil). In fact, I think the best oil is peanut oil to fry. The oil temperature should be 370 – 385 degrees. The temperature of the oil is important. If you have the oil too hot, the internal part of the beignet will not be cooked but the outside will burn. If the oil is too cool, the beignets will soak up the oil and not be tasty.
You can use coconut oil to fry them, however, they will adopt the taste of the oil. I think coconut oil leaves a heaviness on the beignets. I never use traditional vegetable oil because I want to know what oils I am using and do not like blends.
When you remove the beignets from the oil, place them on a plate covered with paper towels to absorb excess oil and allow them to cool for 1-2 minutes before dusting with powdered sugar.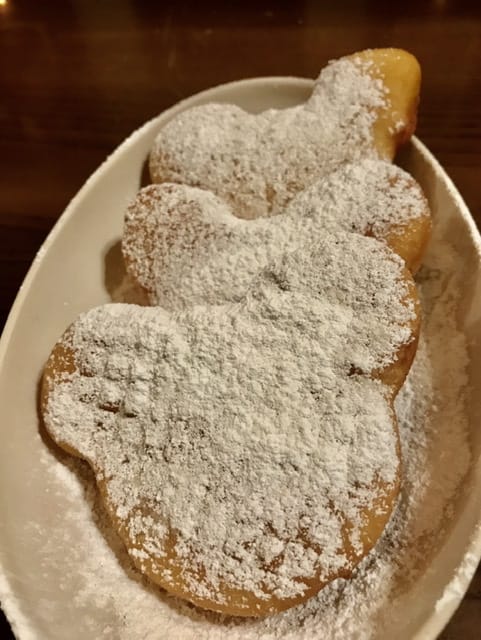 My tips and tricks for gluten-free beignet recipe:
I mix all the dry ingredients together in one bowl. I do not add xanthan gum, but some recipes call for it. Make sure you have a large bowl if you are allowing the dough to rise in the bowl. I mix the yeast and warm water in a small bowl and set it aside. After mixing the egg and some of the flour, I add half the flour and then the yeast mixture, and finally the rest of the flour.
Frequently asked questions:
Can I use pizza crust mix? While you could use pizza crust mix, beignets are a little more complicated and are not a traditional fried dough, but more of a doughnut.
How many inches of oil do I need in my frying pan. While you can use 1-2 inches, the best results are when you use. 2-3 inches of oil.
Do I need to use my big Kitchen Aid mixer with the dough hook? While you can pull out your mixer, mine is in my cupboard. Since I usually make a small batch of beignets, it is easy to mix the dough by hand.
What size is best for the beignets? 3-inch squares are a good size, but they can be made smaller or larger depending on your personal preference. Cut squares with a sharp knife or use a cookie cutter to make circles or Mickey Mouse-shaped beignets.
How much powdered sugar should I use to sprinkle on the beignets? While some people just sprinkle powdered sugar, others encase the beignets in a generous amount of sugar. This is a personal preference.
Can I fill the beignets with anything? Some people will put in jams or jelly filling before frying, while other people will fill the beignets after frying with curd or custard fillings. I personally prefer unfilled beignets. Additionally, some folks like to dip the beignets in a chocolate sauce or vanilla sauce. Again, I prefer just powdered sugar.
What type of gluten-free flour should I use? I personally like King Arthur All-Purpose Gluten Free flour for beignets.
Gluten Free Beignet Recipe
Soft airy French doughnuts deep-fried and covered in powdered sugar
Ingredients
1/2

cup

warm water (105-110 degrees)

1/8

cup

granulated cane sugar

1

tsp

packaged dry yeast

1

egg

1/4

cup

evaporated milk

2

cups

Gluten-Free flour (I use King Arthur)

1/4

tsp

salt

1

tbsp

shortening

Peanut Oil for Frying

Powdered sugar for dusting the beignets
Instructions
Add sugar and yeast to warm water and set aside for 5 minutes. Mixture will become foamy.

Beat together egg and milk. Add 1/2 the gluten-free flou8r and the salt and mix together.

Add the shortening and mix into the flour mixture.

Add in half the yeast mixture and half the remaining flour. Stir and then add the remaining flour and yeast. The dough should begin to pull away from the sides of the bowl. Add more flour if dough is still sticky.

Cover the dough with waxed paper or a towel and let the dough rise for 1-2 hours in a warm area. (You can eliminate this rise time if you are in a hurry.)

Place the dough on a floured board or clean countertop that has been dusted with gluten-free flour. Roll the dough until it is about 1/2 inch thick.

Cut squares that are 3" or using a cookie cutter, cut out shapes.

Allow the dough to rise again for about 1 hour.

Pour peanut oil into an electric skillet or a deep frying pan. (2-3 inches) Heat oil to approximately 375 degrees.

Test the temperature of the oil with a small scrap of dough. If the dough begins to fry, the oil is ready. If it turns dark brown too quickly, the oil is too hot.

Make sure to spread the beignets out in the pan. Do not overcrowd the oil. Fry on each side 1-2 minutes.

Remove with a slotted spoon and allow to cool for 1-2 minutes. Sprinkle powdered sugar over the beignets and serve warm.
Let me know if you make this yummy food yourself and what you think of it.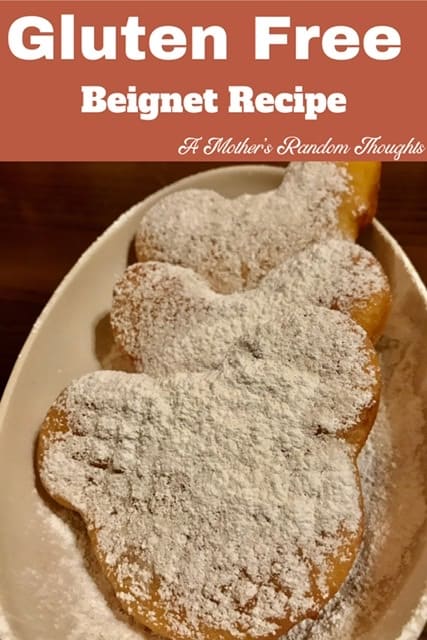 More Gluten-Free Recipes
The Best Ever Gluten Free Chocolate Cake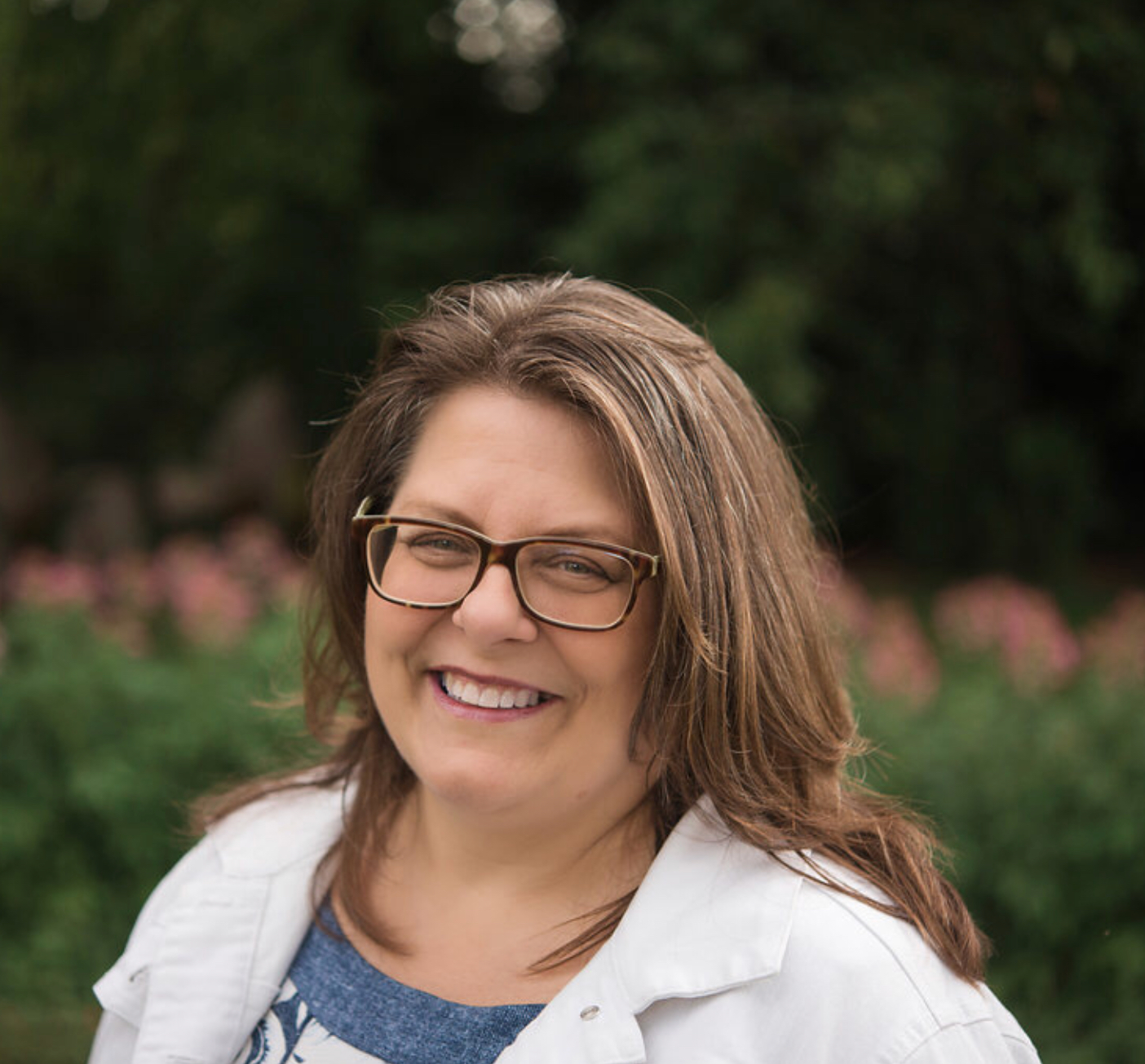 Homeschooling mom – 30 years and counting
Autism Mom
Movie reviewer/Travel blogger
Disney enthusiast