Pride Reading Program Review
This review does include affiliate links. Additionally, I have received a free copy of this product for review purposes as part of The Homeschool Review Crew. I was not expected to give a positive review. Due to my faith in Jesus Christ, this is my honest review of the Pride Reading Program.
Teaching a child to read strikes fear in the hearts of almost every parent. One day you are reading books to your toddler, and it seems like the next day, you are looking at phonics programs. As a veteran homeschool mom with five children, I have tried so many methods and programs that I can't even remember them all. But teaching reading to some of my children has proved quite a challenge. But it is your job to get your children learning to read, and I have a solution for you! PRIDE Reading Program.
I was sent the PRIDE Red Book Program Kit Level 3 for review purposes. Additionally, I received the Primary Accelerated Review because it was determined that my son has "holes" in his reading skills and this accelerated review would help fill in the gaps. We are almost finished with the Primary Accelerated Review. Make sure to watch my social channels to see Jack-Jack's progress.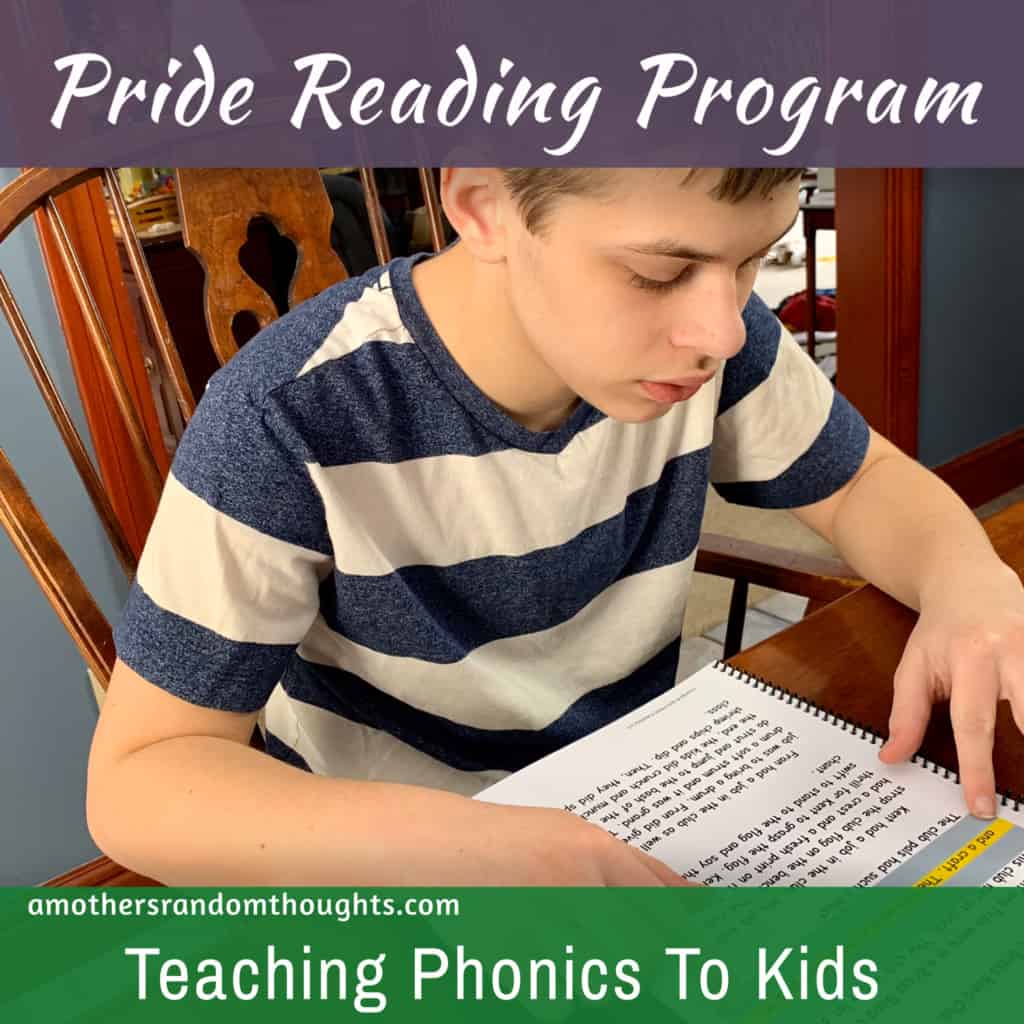 WHAT MAKES PRIDE READING PROGRAM UNIQUE
First, off PRIDE Reading Program is an Orton-Gillingham Reading and Comprehension Program. Wait! I know you are asking what the Orton-Gillingham method is?
Orton and Gillingham were two individuals who were influential in the field of dyslexia. Their method of reading has been named the Orton-Gillingham approach. This system has been around since the 1930s and a sequential phonics-based approach that teaches the basics of word formation before teaching whole meanings. Additionally, this method uses visual, auditory, and kinesthetic learning to help cement the information in the brain.
Second, PRIDE Reading Program is great for children with dyslexia, auditory processing, apraxia, autism, and more learning disabilities. My 15-year-old son, Jack-Jack, is autistic, and reading has definitely been a struggle to teach.
Finally, to teach PRIDE Reading Program, you need to be certified by the company. This process is easy. Just watch a series of videos with "how to teach the program" and answer some questions based on the videos you watched. Easy – Peasy!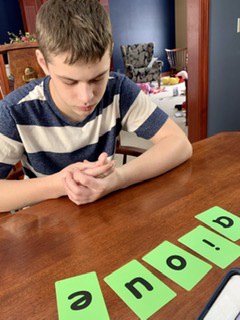 HOW MANY LEVELS OF THE PROGRAM ARE THERE?
Pride Beginning Consonants Program:
This is designed for students who are ready to learn or are struggling with letter recognition.
Pride Yellow Book Program Kit – Level One
Learn short vowels, FLOSS spelling rules, consonant digraphs, blends and sight words.
Pride Orange Book Program Kit – Level Two
Learn long vowels, multisyllabic words, welded sounds (ang, ink, etc.) and sight words.
Pride Red Book Program Kit – Level Three
Learn words with long "i" and "e" patterns, vowel digraphs, closed syllable rules (-ind, -ild, -old, -ost) and suffix ed.
Pride Purple Book Program Kit – Level Four
This is designed to help your student learn vowel diphthongs, 3+ syllables, suffix es and syllable c+le (-ble, -fle, -kle, etc.)
Pride Blue Book Program Kit – Level Five
Learn open syllables, vowel diphthongs, silent letters, spelling rules, soft C & G, schwa sounds, and common suffixes & prefixes.
Pride Primary Accelerated Review
Helps older students review and fill in gaps with short vowels, FLOSS spelling rules, and more!
Pride Reading Comprehension
Learn to build reading comprehension skills with the introduction to concepts such as sequencing, predicting, visualizing, inferencing, and summarizing.
WHICH LEVEL OF PRIDE READING PROGRAM SHOULD I GET?
Again, this is an easy process. Simply give the PRIDE Placement Assessment to your child, and this should supply you with all the information you need to know to order the correct level. However, in my case, because Jack-Jack is older, and he tested at a level that he understands most of the information, it was recommended that I begin in the PRIDE Accelerated Review.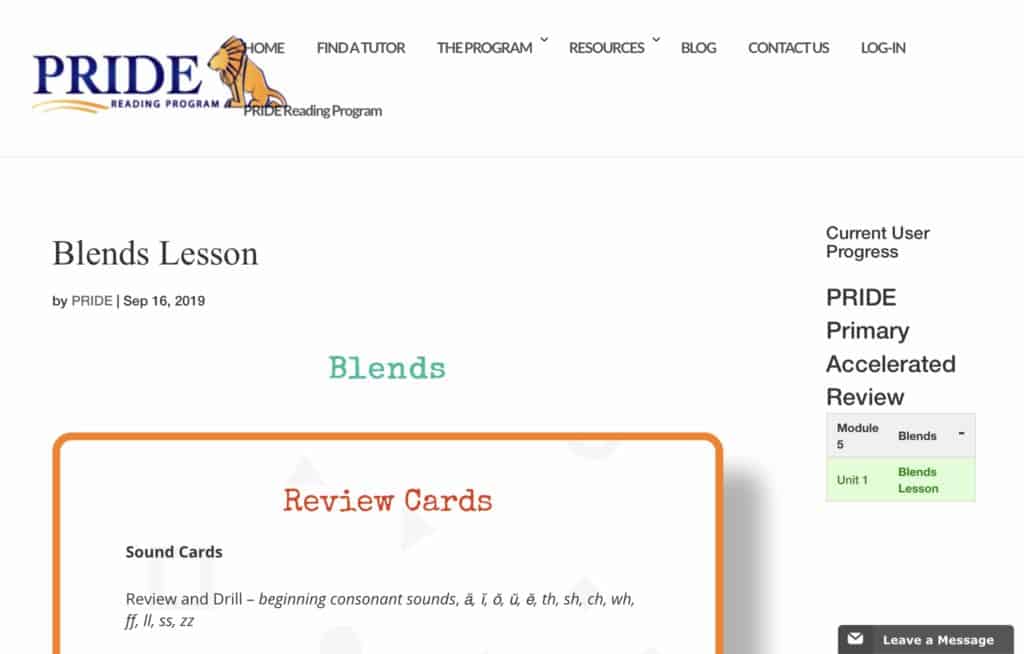 Guess What! The entire teaching guide is online with detailed instructions (lesson plans), including which components of the kit you need to work with for the lesson. We are actually almost finished with the Accelerated Review, which includes: The Student Workbook, Online Teaching Guide, PRIDE Sound Cards, PRIDE Letter Tiles, and optional Whiteboard Activity Kit.
When we do finish, we are going to be working on the PRIDE Reading Program Kit-Level 3. Included in this kit are the following: Student Book, Online Teacher's Guide, Sound Cards, Letter Tiles, and optional Whiteboard Activity Kit.
WHAT I LOVE ABOUT PRIDE READING PROGRAM?
The multi-sensory approach to reading is great for Jack-Jack. Over my years of helping my children to learn to read, I have not found an approach that works as well. This approach covers skywriting, arm tapping (which is so instrumental in helping Jack-Jack learn), letter building, sound association, and visualization. In addition, the easy reader tracker is something Jack-Jack loves and is helpful for keeping your place and highlighting what you are reading!
Can I tell you about the arm tapping! It has worked wonders for my son with spelling. Doing this one time with a word seems to cement the word in his mind. Another thing we have seen is tremendous growth in his reading ability.
Not only do I fully recommend PRIDE Reading Program, but I also signed up to be an affiliate. If I sign up for a companies affiliate program, that means that I absolutely love the product. While Jack-Jack has consistently averaged one grade level for every 3 years, I fully expect him to be reading at the next grade level in 6 months. This is record speed for him and just absolutely amazing to me.
One more thing that I have loved about this program is the email support. I simply email a question and have gotten such a prompt reply that when the email first came through I was certain it was an automated message – it was not! Thank you, PRIDE for such an awesome product.
OTHER FREQUENTLY ASKED QUESTIONS
How do I get Started?
Take the quick placement test to determine the correct level. The placement check will ensure your child begins at the level that is the best fit for them.
Order your Pride Activity Kit.
Begin the Pride Reading Program Training. (You do not have to wait until your materials arrive to start the training program.)
Once your materials arrive, you are ready to begin teaching.
What Makes Pride Reading Program Different?
Pride Reading Program uses a multisensory approach which means that the student uses their eyes (visual), ears (auditory), and movement (kinesthetic). This helps the student to remember what they have learned.
How Do I Purchase the Pride Reading Program?
To purchase this wonderful training course, simply click on the box below!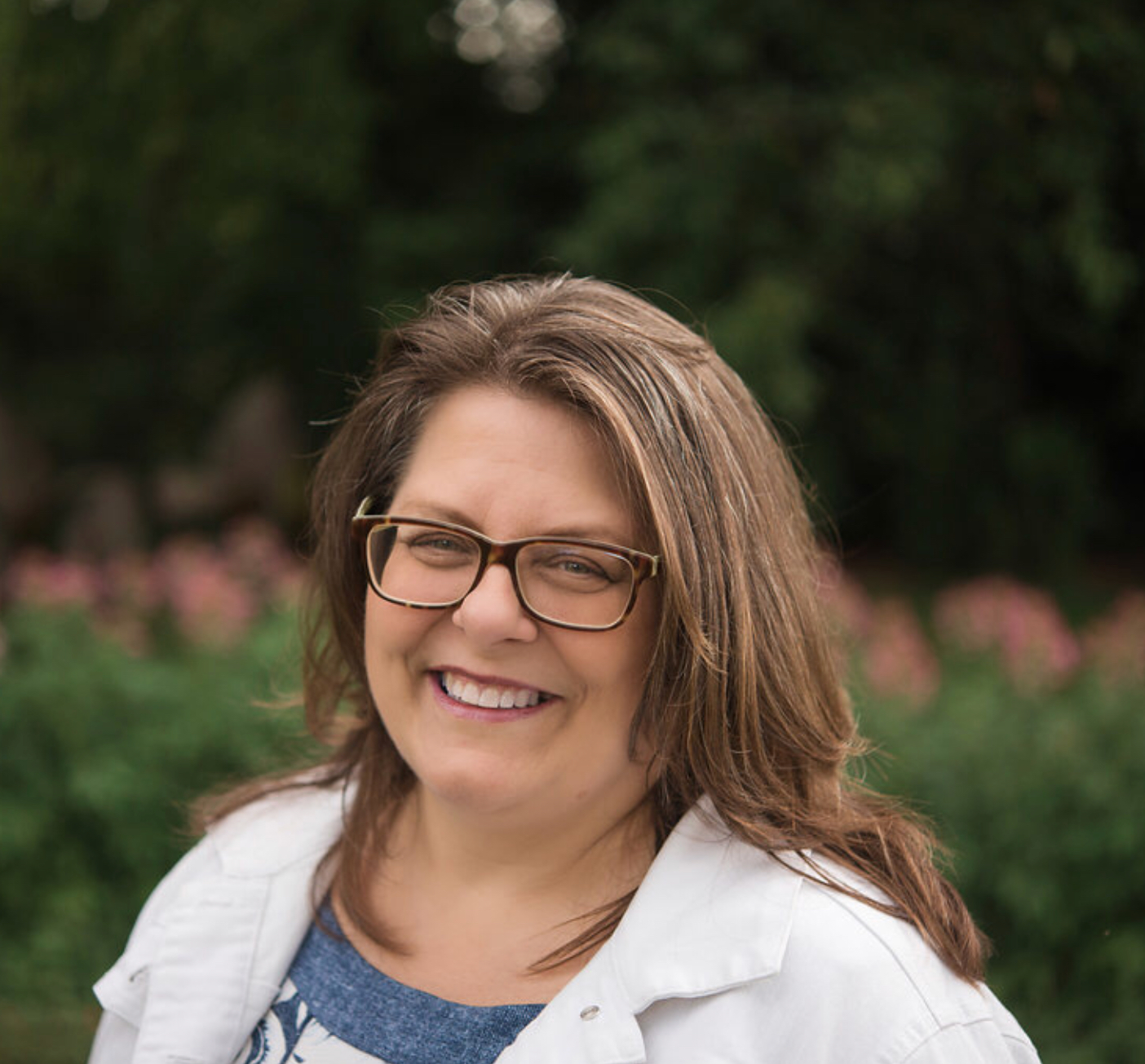 Homeschooling mom – 26 years and counting
Autism Mom
Movie reviewer/Travel blogger
Disney enthusiast