How to talk about autistic people to your neurotypical child
What I hope you tell your children
As a mom of a child (he is currently 17) on the autism spectrum, I have watched people act uncomfortably towards Jack-Jack. And that is normal. Anytime you come upon a person or place that is outside of "normal," it is natural to feel awkward. In fact, even though I have an autistic child, I still am unsure of how to respond when I encounter another autistic child because each of our children have different fears and unique challenges. When explaining autism to your child, this is what I hope you say when you encounter a child like Jack-Jack.
You may not have family members with autism or encounter autistic kids in the neighborhood, but chances are good that you will come across an autistic person at some point. In fact, you may have already met someone and didn't know it. You may have just thought, "That person is quirky or has an unusual way of responding." In fact, it is currently estimated that 1 in 54 children in the US have autism. Autism is a life-long condition, and while you may not know someone right now, you may have an autistic classmate or your friend may have an autistic sibling.
What is Autism?
From the CDC: "Autism spectrum disorder (ASD) is a developmental disability caused by differences in the brain. Some people with ASD have a known difference, such as a genetic condition. Other causes are not yet known. Scientists believe there are multiple causes of ASD that act together to change the most common ways people develop. We still have much to learn about these causes and how they impact people with ASD."
A Better Understanding of Autism:
How the brain works is amazing! It is still such an untapped and unknown area. Every time doctors and scientists learn one thing, they uncover more unknowns. Researchers have found " there were significant differences in the length of the connections between regions of the brain when they compared people with autism to those without."
A simple way to explain this is that the autism brain is wired differently. This is the language I used when talking to Jack-Jack and about Jack-Jack to his siblings. "His brain works differently."
So when you encounter an adult with autism, a good starting point is to tell your children that the teen or man that is playing like a child is not weird or odd. The autistic brain is wired creatively and so they see things in different ways. They are uniquely created to see the world from a different viewpoint and they retain a child-like innocence that few hold onto. The best way to tell them is to start by saying each child with a diagnosis of autism spectrum disorder is different, unique and wonderfully created by God.
Autism is a spectrum with no two cases alike
I hope you tell them that he is like Peter Pan. While his body has grown, his playful childlike qualities have remained. He enjoys the things that children enjoy and embraces play as if it were his work. He needs people like Tinkerbell that believe in him.
While not every autistic individual is like Peter Pan, there are varying degrees of dependence on others. Some people grow up, live alone, drive, get married, and have their own children. Others live in group homes or autism communities. Still, others are in residential facilities because they cannot even take care of simple needs like going to the bathroom or dressing.
Look Beyond the Outer Shell
I hope you tell them that he is like the Beast from Beauty and the Beast. The outer exterior seems different than what is truly inside of him. He looks like a man, but he has a pure heart and means no harm to anyone. He needs people like Belle who look deeper than the outer appearance.
Many individuals with autism have behaviors such as stimming which is repetitive motion or noise designed to help regulate them when faced with too much stimulus or they get overly excited, scared, or in a new situation. They may flap their hands or rock back and forth. You may have your own stimming behaviors without even realizing it such as tapping your fingers, biting your nails or twirling your hair.
Autism and Memory
Tell them that he is like Dory in Finding Nemo. He is forgetful and doesn't always remember things well. Furthermore, he gets frustrated with himself for not remembering. He struggles with names the most, but he loves people. He will ask over and over each time he sees someone what their name is. If you are kind to him, he will eventually remember your name. He needs a friend like Marlin who doesn't give up on him.
Jack-Jack has an excellent memory for lines of movies, but cannot remember people's names. Furthermore, he cannot remember how many pennies are in a quarter, but he knows all the Pixar movies in order of release date.
Autism and the Public
Tell them he doesn't want to be locked away in a tower like Quasimodo from the Hunchback of Notre Dame. Tell them that there are people that actually think children or adults with disabilities should be locked up and kept out of the public eye. Pray with them that they would see people like my son through the eyes of God. That they would see his heart and not his disability. He needs a friend like Esmeralda that sees his heart and not his disability.
When Jack-Jack was younger, we didn't stay home with him because he had older siblings and they were used to going to the mall, out to dinner, and on vacation. Jack-Jack was an important part of our family and I refused to leave him at home. That did mean we had people staring, questioning, and making judgments about my parenting abilities. There are many families that keep their children home. However, the key to helping autistic children is to expose them to situations when they are younger.
How to Treat Autistic Children
Tell them that he has suffered like Pinocchio at the hands of evil people who would take advantage and manipulate him because he is too trusting. He doesn't understand that there are mean people out there. He needs a friend like the Blue Fairy who is always watching out for him no matter what type of situation he may find himself in.
Jack-Jack didn't talk until he was over 5 years old. He encountered many people including doctors who treated him as if he didn't understand what they were saying so they thought they could say anything in front of him. Sometimes they said cruel things. He came home from Sunday School and said he was stupid. These aren't words we ever used so we knew he heard it there.
Furthermore, a pediatric emergency room doctor traumatized him by telling us about a procedure with words like, "This is really going to hurt. It will be the worst pain he has ever had." I had already told the doctor that he was afraid and understood everything that was said to him.
Autism and Anxiety
Tell them he is like Piglet from Winnie the Pooh who suffers from crushing anxiety. He worries about what will happen next and needs to know in advance what to expect. He needs a friend like Winnie the Pooh who will always patiently answer his questions and give him the reassurance he needs.
When you talk to your children, remind them to speak kindly about and to all children and adults. Remind them to treat others as they wish to be treated.
Young children seem to see past a lot of what older children and adults fixate on. They have an easier time just accepting Jack-Jack for who he is. It has been my personal experience middle school children and the oldest people in society have a hard time with how Jack-Jack responds. Autistic individuals sometimes make loud noises, have eccentric facial expressions, are awkward in social situations or with social skills. They might have a sensory meltdown in public, express repetitive behaviors, ask the same question over and over, forget names, not talk (non-verbal autism or selective mutism), have trouble with verbal communication, have a harder time with everyday activities, or may need additional support in certain situations such as the classroom, doctor's office, or just being out in public.
Some autistic individuals need emotional support animals, while others may wear headphones to cancel out noises.
What should you tell your child about a sibling with an autism diagnosis?
Be truthful. This is not a one-time conversation. Tell siblings of autistic children that there will be behavioral challenges, social issues, and lifelong challenges to deal with. Start at the beginning with your neurotypical kids and use language that they understand. Younger kids may not ask many questions because this is normal. But these are important conversations to be having on a normal basis. As your autistic child grows the challenges change and siblings need to be kept in the know.
Learn to talk about autism. Use kid-friendly language with younger children. If you are comfortable, other people will be more comfortable too. Explain that there are some autistic savants (a person with amazing talent or ability). However, not all autistic individuals have amazing abilities. And there are some autistic people that don't show their talent until later in life (Think Will Stronghold in Sky High).
The important thing about autism is that we keep having conversations. We keep explaining, answering a child's questions, and having important conversation to help bring social awareness to families living with autism.
You may come across people who talk about people-first language which is basically saying "autistic child." I am a mom of an autistic child, not an autism mom. This is the language autistic adults have asked for, however, even knowing this, I mess up sometimes. (I probably did within this article). Don't assume that because one person gets offended by your questions or language, they all will be offended.
Do you have a specific question? Please ask.
READ MORE: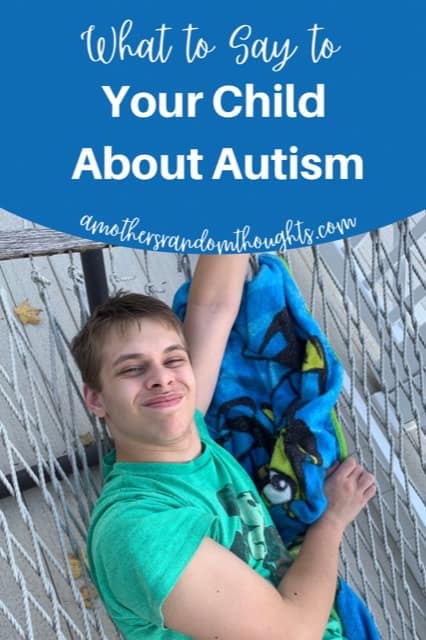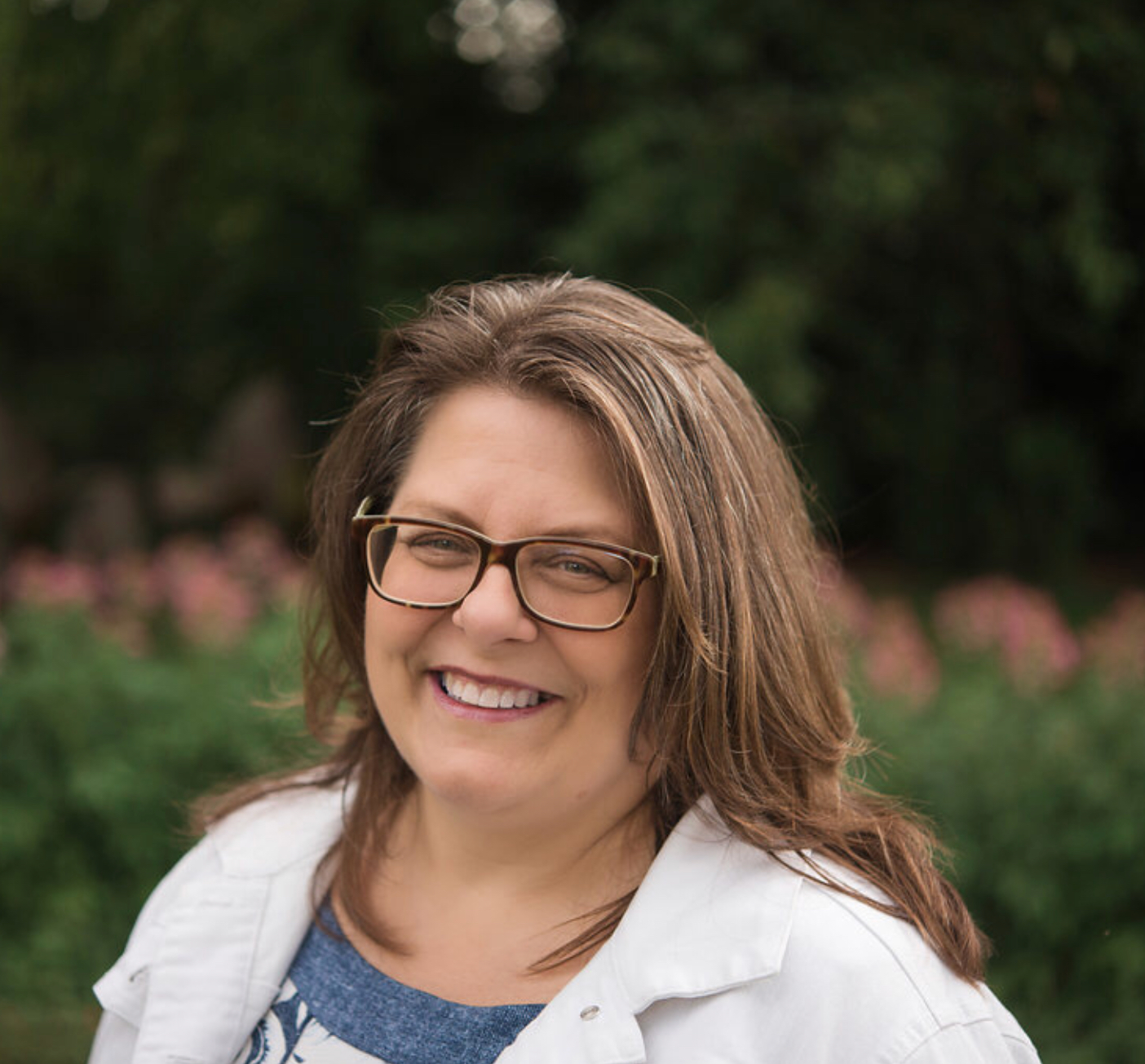 Homeschooling mom – 26 years and counting
Autism Mom
Movie reviewer/Travel blogger
Disney enthusiast