DISNEYLAND USA AND WALT DISNEY WORLD RESORT LESSON PLANS FOR YEAR 1: WEEK 1
ELEMENTS OF FUN LEARNING HOMESCHOOL CURRICULUM
This page has Amazon affiliate links.
The following lessons are to be used with Elements of Fun Learning Curriculum, Year 1: Week 1. Use these DISNEYLAND USA AND WALT DISNEY WORLD RESORT Lesson Plans to inspire, teach, engage and play with your child. Before beginning, make sure to access the Book List for Weeks 1-12. This will have the books used for Weeks 1-12. Also, make sure to see the Supply List for Weeks 1-12 to make sure you have the supplies for this unit on-hand. Finally, access the Appendix for this week where you will find additional book suggestions, games, recipes and more!
WEEK 1: DISNEYLAND USA AND WALT DISNEY WORLD RESORT LESSON PLANS
To read Introductory Notes, Click Here!
WEEK 1: Watch online videos of the history of Disneyland and Walt Disney World Resort. As you are watching the videos, stop at interesting facts and talk about the differences between then and now. How people have dressed to go to theme parks has changed dramatically over the years. In addition, the characters themselves have had massive changes to them. 
VIDEO: ALL LEVELS – WATCH THE DISNEYLAND STORY (44-minute video)
This may not keep all children's interest, but it is a fascinating look at the opening of Disneyland USA.
This is the original broadcast and is over an hour long. Make sure to watch for the commentator who went on to be President of the United States.
This video is shorter and includes some of the clips from the original broadcast, but it has some of the history of the building of the park.
This 43-minute video focuses on Walt Disney World. It is hosted by Micheal Eisner and was done for the 20th anniversary of WDW.
This video from 1972 was a Documentary featurette before the Snowball Express movie. This is one year after Walt Disney World Resort opened. This is worth it to watch to see the clothing worn in the 70's.
This planning video is used to plan your Walt Disney World Resort vacation.
This 2-part series explores the life of Walt Disney and is available on Amazon Prime.
This is a map of the entire Walt Disney World Resort. For individual maps, please visit this website. This interactive map allows you to zoom in on an individual park. 
This website deals with animation from before film to the present day. It is a visual timeline with dates of the different eras, and it is beautifully done. It begins in 30,000 BC., but the first artifacts they show are from 3,000 BC which is a Bronze Age pottery bowl.
BIBLE:
ALL LEVEL: Work on Memorizing Bible Verse– ENTIRE WEEK. Verse of the Week is Psalm 24:1 "The Earth is the Lords and Everything In it." 
I selected this verse because even Walt Disney World Resort and Disneyland belong to God. The Lord gives us the creativity to build, sing, and dance. 
BEGINNER: 
Day 1 through 5: Work on memory verse each day. Using index cards write one word per card. Play games each day with the index cards helping your child place them in order.
One game I play with my son is to lay the cards face down and select one at a time and try to place them in order. Each time your child picks up a card, repeat the verse and have them place it where it belongs.
Another game with the index cards is to have two sets. Place one set of the index cards in order so the verse is already out and visible. Every time the select a card from the second set, they are to place it on top of the matching word. 
INTERMEDIATE AND ADVANCED: Each day work on memorizing your verse.
Monday Day 1: Read Psalm 24
Tuesday Day 2: Read Psalm 25
Wednesday Day 3: Read Psalm 26
Thursday Day 4: Read Psalm 27
Friday Day 5: 1 Corinthians 10 (This passage has the memory verse).
CHARACTER: Creativity
Creativity – Definition: The use of the imagination or original ideas, especially in the production of artistic work.
BEGINNER: Read Definition of creativity and discuss with your child. Read Beautiful Oops.
INTERMEDIATE AND ADVANCED: Define Creativity. Identify different types of creative arts (music, art, engineering, architecture, interior design, hair, nails, photography, pottery, etc.)  Begin a Character Traits/Gratitude Journal. This journal will be used for the entire year. As you read about Walt Disney focus on his unique traits (creative, risk-taker, visionary, great leader, bold, humble, great communicator). Each day as you read his biography, record one of his traits. For each trait you record of his, write a statement, "I can be more creative by. . ." (examples – learning to turn my mistakes into something beautiful; looking at things from a different angle; changing my schedule so I can see and do different things at different times.)
GEOGRAPHY/HISTORY (Biography)/READING: 
Walt Disney was a creative person and a visionary. 
TIMELINE: Walt Disney was born on December 5, 1901.
Disneyland USA was opened on July 17, 1955.
Walt Disney World Resort opened on October 1, 1971.
ALL LEVELS: 
Day 1: Find and Identify Disneyland USA and Walt Disney World on a map or globe. Walt Disney was born in Chicago, Illinois. However, his family moved to Missouri, and he based Main Street, U.S.A. on Marceline, Missouri. Find both these places on maps. 
Watch one of the above videos. This week all levels will be reading a Biography – talk about what a biography is: An account of someone's life written by someone else versus an autobiography: An account of your life written by you. The prefix (word beginning) bio- means life, auto- means oneself. The suffix (word ending -graphy means the process of writing or recording. Biography means writing about someone else. 
Day 2-5: Watch another video each day. If the above videos do not keep your child's interest, select some of the Disney videos mentioned in the Appendix.
BEGINNER:
Day 1: Ask your child to guess how many miles it is from your home to Walt Disney World and/or Disneyland. Show them a map and have them guess. Then, find the distance between your home and Disneyland and Walt Disney World Resort. Read National Geographic Walt Disney from the beginning – page 13
Day 2: Read Walt Disney p. 14 -19
Day 3: Read Walt Disney p. 20-29
Day 4: Read Walt Disney p. 30-37
Day 5: Read Walt Disney p. 38-end Take the quiz at the end for fun!
INTERMEDIATE:
Day 1: Find the distance between your home and Disneyland and Walt Disney World Resort. Begin to read Who Was Walt Disney p. 1-17
Day 2: Read Who was Walt Disney p. 18-41
Day 3: Who was Walt Disney? p. 42-67
Day 4: Who Was Walt Disney? p. 68-83
Day 5: Who was Walt Disney? p. 84-end
ADVANCED:
Day 1: Find the distance between your home and Disneyland and Walt Disney World Resort.
Read: How to Be Like Walt: Capturing the Disney Magic Every Day of Your Life by Pat Williams 
Day 2-5: Continue to read How to Be Like Walt each day. You most likely will not finish this book this week. Continue reading it next week.
LANGUAGE ARTS:
ALL LEVELS:
Day 3: After talking about biography versus autobiography, have your children write a short "autobiography" of their life. For younger students have them dictate it, and you write it out.
Day 5: After reading some of Walt's biography and watching some videos, select your favorite Walt Disney quote and write it out. Date it and post it somewhere where it can be seen to help foster creativity. This can also be done using a graphic (consider using PicMonkey, Canva or some other Photo Editor or Graphic Design maker). Frame your quote! If you have any photos from Disneyland or Walt Disney World, you can incorporate these into the graphic.
SCIENCE:
ALL LEVELS:
Day 1: Science with Food: Ground Beef: While preparing to make the foods Walt ate, we are going to do a ground beef experiment. Walt loved chili, but our chili today is different than the chili Walt ate because of the percentage of fat in our beef. See Science Experiment HERE!
Day 2: Moving making in 1938: This film shows the process of making a film.
Day 3: Perform the experiment using index cards and Avery Sticker Dots making a flip book. Making a series of flip-books, you test how the placement of the dots affects whether you "see the dot move from the top to the bottom."
Day 4: Make your own simple "cartoon" flipbook. These can be as simple or advanced as the child would like. Make a stick man walking, falling, dancing, walking a dog, etc. After making a flipbook, watch the History of Cel Animation. Make sure your child understands the film is like a flipbook and it moves so fast that you don't detect that it was a series of single-frame pictures. 
Day 5: Build a Zoetrope
INTERMEDIATE and ADVANCED: 
Day 1-5: Have you used Pixar in a Box? If not, select an aspect of animation to learn each day. The lessons can be selected by grade level and are a fascinating look at how we currently animate movies.
For additional study, talk about the scents at Disneyland and Walt Disney World. Read the following article about Smellitzers,  and watch the YouTube Video How Do We Smell?
Do smell tests. Blindfold the person who will be smelling, and have them sniff common food items such as lemon, lime, orange, cookie, coffee, strawberry, cinnamon, and black pepper (put a small amount of the cinnamon or black pepper on a cotton ball in a small cup). See if your child can guess what the smell is?
ADVANCED:
Day 3: View the website: 8 Crazy, Fun and Useful Disney inventions. Walt Disney and the Disney Company have been on the cutting edge of technology. Find out how recent advances have enhanced the world outside of Disney.
PHYSICAL EDUCATION/HEALTH:
HEALTH:
The following website is for the parent or teacher. The Benefits of Play gives you the research needed to allow your children (and you) to play. We get so worried about our children "getting behind" academically, that we sometimes put physical education/play on the back-burner. 
ALL LEVELS:
Book/Movie Title Charades Write out the following book, movie, and WDW ride titles on slips of paper: UP, Frozen, Green Eggs and Ham, Snow White and the 7 Dwarfs, Cinderella Castle, Jungle Cruise, Pirates of the Caribbean, Splash Mountain, Beauty and the Beast, The Little Mermaid. Feel free to add your own. One person selects a slip of paper and acts out the title while the others try to guess. The first player that guesses correctly is the next player to be the actor. For Charade Rules visit here!
ART/MUSIC:
MUSIC: ALL LEVELS:
The Sherman Brothers were songwriters that wrote many songs for Disney movies (and other film companies) such as Mary Poppins, Chitty-Chitty Bang Bang, The Jungle Book, The Aristocats, and more. Their most famous song is played every day at Disney Parks – "it's a Small World."
A Spoonful of Sugar from Mary Poppins. The line in this song is what I based this curriculum on.
Dance and Sing Along to "it's a Small World."
One Little Spark from Imagination in Epcot!
There's a Great Big Beautiful Tomorrow from the Carousel of Progress. (This is my 15-year-old son's favorite ride in Walt Disney World.)
Let's Get Together as seen in the Parent Trap.
ART: ALL LEVELS:
The flipbook and making the quote print is the art for the week. If you would like additional art ideas, Disney has plenty of books that can be found at your public library such as Learn to Draw Mickey Mouse and Friends.
Another great activity is to make a sign with a Disney saying or this fantastic and easy DIY Disney sign with supplies from the Dollar Store.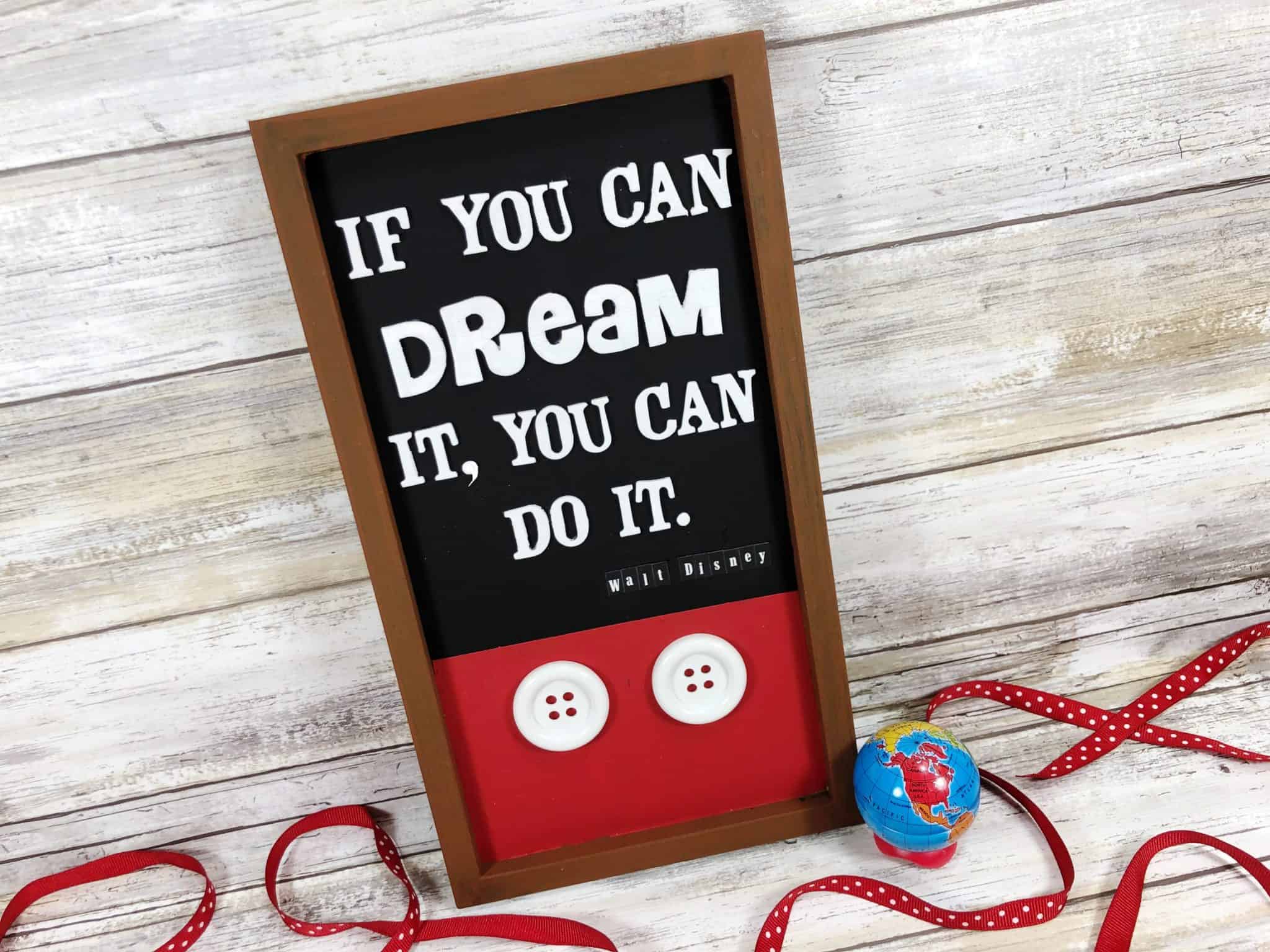 DINNER

:
ALL LEVELS:
Make a new food each day or prepare a feast at the end of the week. This week we are going to make foods that Walt ate. Some of the recipes will be in the Appendix. This list is taken from the book 
Walt Disney's Favorites
Chicken Fry Cube Steak
Roast Lamb—Potatoes and Gravy
Pan-Fried Chicken with Dressing and Gravy
Spam and Eggs with biscuits and honey
Oyster Stew with crackers and cheese
Breaded Veal Cutlets—Bread and Gravy
Chilli and Beans
Note—Only one vegetable with meals—corn—canned peas—leaf spinach—stewed tomatoes—etc.
SALADS
Carrot and Raisins
Waldorf
Tomatoes and Cucumber
Chef's Salad
DESSERTS
Jello—All flavors with pieces of fruit
Diet Custards
Pineapple—Fresh or Canned
Fruit—Fresh or Canned
TO ACCESS WEEK 2, RETURN TO THE MASTER LIST HERE FOR WEEKS 1-12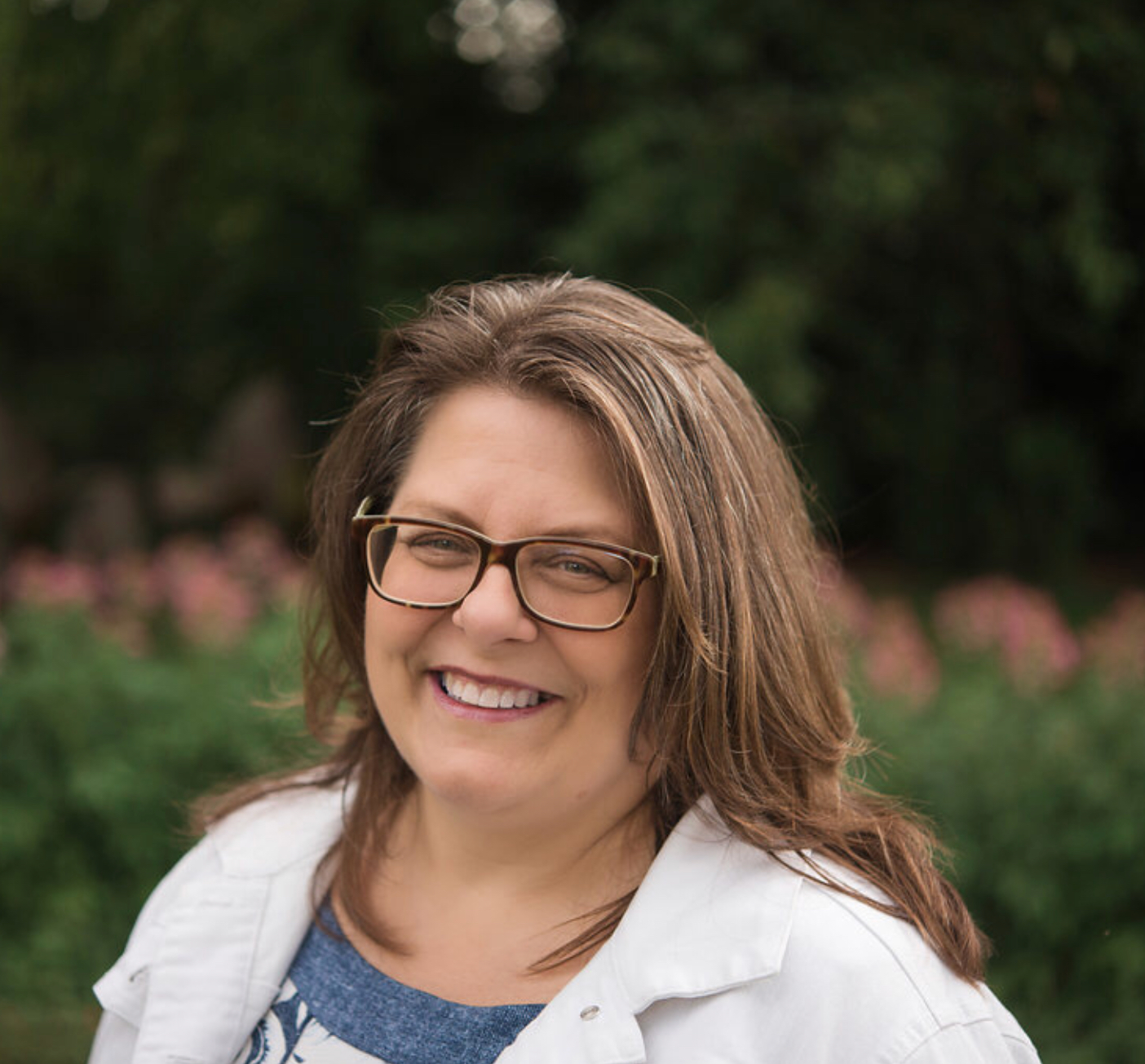 Homeschooling mom – 30 years and counting
Autism Mom
Movie reviewer/Travel blogger
Disney enthusiast