Is Strange World Suitable for Kids?
We, as humans, have been fascinated with travel. We are explorers. Our ancestors traveled across continents, on land, and on sea. We have tried to time travel; we are space travelers, and we try to boldly go where no man has gone before. What do we think we will find out there? And what can other worlds teach us? Disney Strange World Christian Movie Review tells parents what you need to know before taking your space explorer into a new cinematic experience.
Disney Strange World Movie Review for the Christian Parent
Synopsis:
The Clades are a family of explorers, or at least Yeager Clade is. In fact, he desperately wants to discover new lands, but he wants his son, Searcher, by his side. Searcher is fascinated with plants. When the father and son part ways, Yeager is never seen again. Eventually, Searcher becomes a farmer and has his own family. Twenty-five years in the future, Searcher finds himself on an exploration mission to save his village when he finds his father. Can father, son, and grandson unite in a single mission?
Synopsis from Studio: "Strange World
"Journey to a place where nothing is as it appears!" – Tagline
The movie was formerly titled Searcher Clade. It is the 61st animated movie in the Disney line-up.
"Walt Disney Animation Studios' original action-packed adventure "Strange World" introduces a legendary family of explorers, the Clades, as they attempt to navigate an uncharted, treacherous land alongside a motley crew that includes a mischievous blob, a three-legged dog and a slew of ravenous creatures. The voice cast includes Jake Gyllenhaal as Searcher Clade, a family man who finds himself out of his element on an unpredictable mission; Dennis Quaid as Searcher's larger-than-life explorer father, Jaeger; Jaboukie Young-White as Searcher's 16-year-old son, Ethan, who longs for adventure; Gabrielle Union as Meridian Clade, an accomplished pilot and Searcher's partner in all things; and Lucy Liu as Callisto Mal, Avalonia's fearless leader who spearheads the exploration into the strange world. Helmed by Don Hall (Oscar®-winning "Big Hero 6," "Raya and the Last Dragon") and co-director/writer Qui Nguyen (co-writer "Raya and the Last Dragon"), and produced by Roy Conli (Oscar®-winning "Big Hero 6," "Tangled").
Disney Strange World Christian Movie Review – What Parents Want to Know:
Language:
The language in Strange World is pretty tame. Examples of mild language such as butt. Someone says, "they lure you to your death."
However, what bothered me the most is the amount of screaming. This is an exploration movie, and things jump out, people are startled, and items in the strange world scream. I have often said that I loved Disney movies because they didn't rely on screaming but had actual dialogue. Since I have a child on the autism spectrum who acts out movies, I notice how much screaming other animation studios have in movies. Disney has started to do this too. I hate it!!!!
Violence:
The amount of violence in this movie, even though it is animated, is extensive. Right in the beginning, there is an avalanche, a person falls in quicksand, a skull is shown, a person goes missing and is presumed dead. You think an icicle falls on a person. Additionally, throughout the entire movie, people run from peril. They are being chased the entire movie. Things want to kill or eat them.
Furthermore, there are electrified plants that shock people. A man hits himself; several times, people are slapped in the face. There are weird blog things with tentacles that chase people. Two jump scare scenes had me jumping
One man is killed. He is not the main character, and after he is grabbed and taken away, nobody even acknowledges his death.
There is the constant use of a flamethrower and other weapons.
Spiritual:
A card game has a "demon spider." A reference to a miracle is made. For more spiritual content, see the bottom of the review – spoiler.
Sexual Content:
Disney has billed this movie as the first gay teen romance. This is far different than Lightyear, which was shown, but you literally could fast-forward through it. Throughout the entire movie, there are conversations about the romantic feelings the teenage son, Ethan, has toward another teen boy. "Cute flirtation" is referenced. Ethan talks about being attracted to a boy. At the movie's end, Ethan and Diazo stand arm in arm.
Searcher embarrasses his son Ethan the first time he meets Diazo – his son's romantic interest. He asks, "Is this him?" and "He talks about him all the time.
Additionally, a married couple kisses several times. Ethan facetiously asks his dad, "How are you, my dad?" He answers, "Well, when 2 people love each other…"
Environmental Content:
Ethan has a card game called Primal Outpost. He tries to play it with his dad and grandfather. There are comments made about "living harmoniously with your environment." The Pando (a plant that supplies electricity) is causing the land to die. The people must decide to cut off their power supply or let the land die.
Other Content:
There is the underlying theme that the older person requires changing their viewpoint. Adult bad – teen good. They talk about legacy. However, this is not the legacy that, as Christians, we want to leave our children. As a Christian, the legacy I want to leave is to have my kids love and serve God.
Disney Strange World Christian Movie Review – Viewing Recommendations:
While this movie is visually stunning with pretty colors, it missed the mark. I thought I was watching a cross between an animated Avatar, Journey to the Center of the Earth, and Treasure Planet. Throw in a little Up and Bee Movie, and mix in the music from the original Star Trek, and you have a mess called Strange World.
I have reached a point where I don't believe Disney can produce quality movies because they are so bent on pushing a worldview. This one is heavy on the environment and LGBT+ content. Additionally, Strange World is pretty intense, with the constant chase scenes and creatures popping out.
I would advise parents to see this movie before taking children!
Disney Strange World Christian Movie Review: About the Movie
Rating: PG
Release Date: November 23, 2022
Run time: 1 hr, 42 mins
Cast of Disney's animated Strange World:
This is an animated movie. All the parts are played by voice actors.
Jake Gyllenhaal is Searcher Clade
Dennis Quaid is Jaeger Clade
Jaboukie Young-White is Ethan Clade
Gabrielle Union is Gabrielle Union
Lucy Liu voices Callisto Mal
Karan Soni is Caspian
Alan Tudyk is the narrator
Adelina Anthony is Pulk
Abraham Benrubi is Lonnie Redshirt
Jonathan Melo is Diazo
Nik Dodani is Kardez
Francesca Reale is Azimuth
Emily Kuroda is Ro
Reed Buck is Rory
Directed by
Don Hall
Qui Nguyen
Written by
Qui Nguyen
Produced by
Roy Conti
Music by: Henry Jackman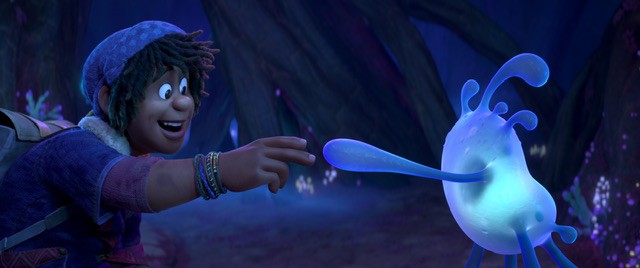 Frequently Asked Questions:
Is Strange World Suitable for Children?
While we have opted not to take our son, every family needs to make these decisions themselves. I have a detailed guide above regarding what is included in this movie. While our family does not care about a few words here or there, other families care more about that. Only you can decide for your family. My recommendation is to preview the movie before letting your kids watch it.
When will Strange World be Streaming on Disney+ or Netflix?
Strange World arrives in theaters on November 23, 2022, just in time for Thanksgiving. It is anticipated to release on Disney+ for Christmas, but no word has been given. Strange World will not be streaming on Netflix. It may stream on Hulu in the future.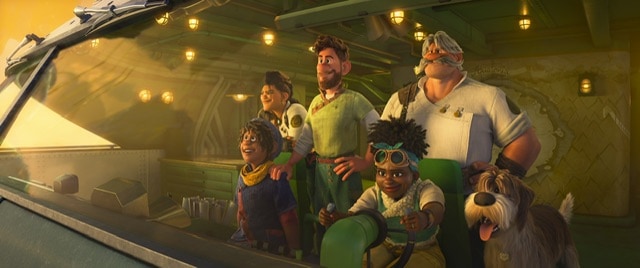 The music was done by Henry Jackman. Is he related to Hugh Jackman?
Henry Jackman is 48 years old and was born in 1974. He was born in London, England, and is the son of Andrew Pryce Jackman. Hugh Jackman was born in 1968 and is currently 54. He was born in Australia. His parents are Grace McNeil and Christopher John Jackman. His parents were English and came to Australia in 1967. It appears they are not related.
What other animated explorer/adventure movies to watch with my kids?
I will give some suggestions for watching out-of-this-world movies. If you are looking for sci-fi or fantasy movies, here are some ideas:
Disney Atlantis: The Lost Empire (2001): Set in the Early 1900s, Milo Thatch attempts to find the lost city of Atlantis.
Treasure Planet (2002): Remake of Treasure Island. This animated movie has the characters traveling through space instead of the ocean.
Wall-E (2008): While the space explorers in Wall-E are just bidding their time until they can return to Earth, Wall-E and Eve are a great pair. Additionally, this movie features an environmental worldview that seeks to save the planet.
Robots (2005): This is a cute movie about a world populated with robots and the hierarchy in the system.
FUN FACTS ABOUT Disney Strange World:
Dennis Quaid and Jake Gyllenhaal played father and son in The Day after Tomorrow in 2004
The movie is banned in some countries due to the LGBTQ+ content. The film features an openly gay teen. The following countries will not show it: China, Iran, Iraq, Cyprus, Israel, Egypt, Jordan, Lebanon, Saudi Arabia, Turkey, Syria, Palestine, Yemen, Qatar, and Kuwait
The ship in Strange World appeared in the end credits of Encanto.
Spoiler:
Spiritual – Avalonia (the land the Clade's live on) is on top of a turtle. The continent is a "living and breathing" animal. When they are exploring the continent, they realize they are looking at the heart, and they have passed through the lungs.
In several religions, the World Turtle is a story of creation. It is part of the Native American Iroquois, the Chinese, and Hinduism. In Hinduism, the turtle's body is the container for the universe.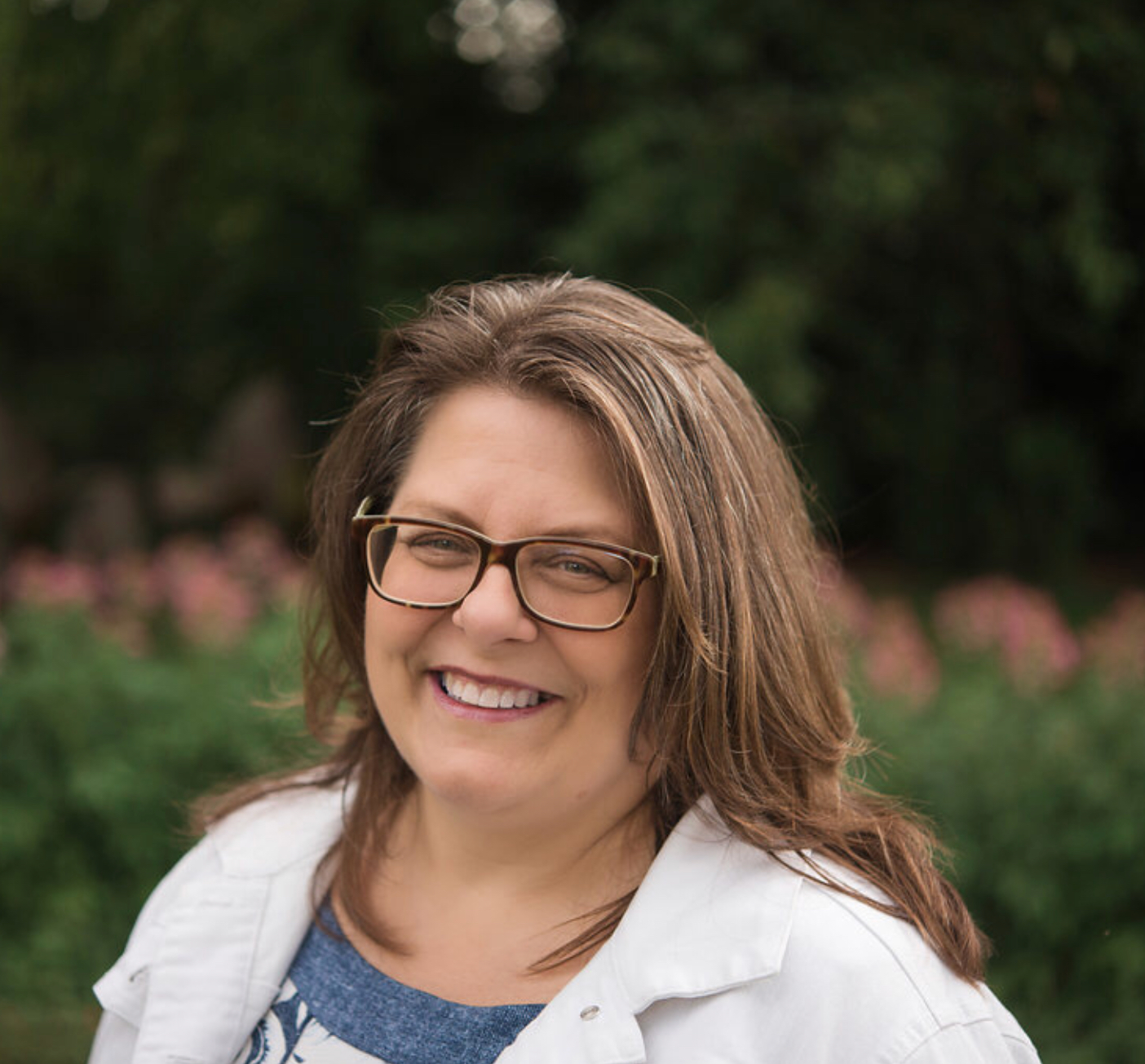 Homeschooling mom – 26 years and counting
Autism Mom
Movie reviewer/Travel blogger
Disney enthusiast