Disney's Latest Movie: Fun for the Whole Family or Just Another Movie About the Power of Family?
From tragedy comes triumph. The Madrigal family lives tucked away in the hills of Columbia. Each member of the family has magical powers. However, sometimes it takes the ordinary person to save the day. In this Disney Encanto Christian Movie review, I will give you the information you need to make informed viewing decisions with your family.
Additionally, you will get free printables to use with this movie. See the end of this review.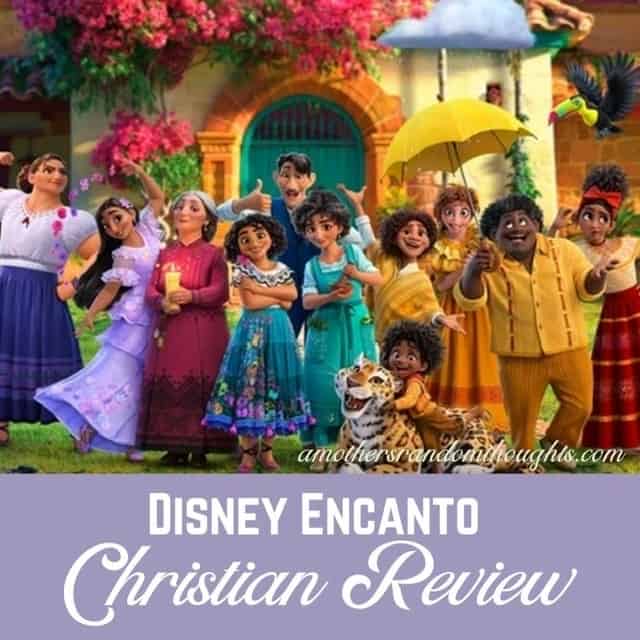 Encanto Christian Movie Review
When Abuela Alma Madrigal, her husband, and their newborn triplets were forced to flee their home, her husband was taken by a band of soldiers, and she was left alone at the river with her children. Abuela was magically given a candle that never burned out. The candle helped create the home the Madrigal family lives in, and each member of the family is given magical powers when they become a certain age.
Mirabel is the only person in the family who has not been blessed by magical powers. As the movie unfolds, the house that is a source of blessing and power and "holds everything together" starts to crack. Mirabel is the one that notices the cracks and attempts to find out what the cause is.
Disney Encanto Christian Movie Review Synopsis
The Good
This movie is visually stunning. It is colorful and warm and inviting. It gives you the feel of Coco and Moana wrapped up into one movie.
The style of dialogue makes you feel as if you are invited into the Madrigal family. Most of the songs are upbeat and there is a great overall message of the importance of family.
Additionally, the lesson learned is that even with the "black sheep" of the family, they are wanted, needed, and have something to offer. Even if you feel that you are not "special," you have a gift to give.
The movie is vibrant and full of life. Its overarching theme is family. This is a multi-generational family living together. In the United States, we have rejected the notion of many generations living under one roof, and we have suffered for it. It is wonderful to see a family living and working together for the good of the family.
While many people love the music of Lin-Manuel Miranda, I personally find the songs hard to understand. The songs are upbeat, however, the words all run together. Therefore, the songs and the meanings are lost in a flurry of activity and whirlwind dancing. I know this is an unpopular opinion.
What Parents May Want to Know
First off, this movie has a lot of characters. The family is huge, and that means very little character development. The movie is also so fast-paced that it seems like Coco on triple the speed.
Language:
There is no foul language in this film. One use of "oh g-d." One use of the word stupid.
Violence:
An entire community is forced to flee their home. You do not see violence per se, but there are fires burning in the background, people are presumed to be killed, and one man is taken from his family. 
A man is stung by bees several times throughout the movie which almost uses it as a funny subplot. His nose and ear are shown swollen.
I know I will get emails about this, but 1) You will not change my mind, and 2) The science shows that I am right! Fireworks including sparklers are dangerous for young kids. In this movie, kids are shown running with sparklers. I actually gasped when I saw this scene. Maybe it is a cultural thing in Colombia, but in the United States, more than half of injuries from fireworks in children 5 and under are caused by sparklers. The recommendation is that children under the age of 10 have adult supervision when handling sparklers.
Scary Moments:
There are several potentially scary moments in this film. There is a brief scene with a tornado-looking whirlpool, the house is cracking throughout the movie. A girl goes searching through the house and encounters cliffs, ledges, falling boulders, and rocks, etc. These are all brief scary situations.
There is a scene where Mirabel is being chased by a three-headed beast that has the potential to scare children.
Bruno is one of the long-lost triplets. When he reappears he looks creepy and has glowing eyes. In some scenes, he almost seems possessed. There is a scene where it looks like he is "conjuring" up an image. He has the gift of prophecy and he has visions.
None of the gifts are discussed in terms of where they come from or that God is the giver of all gifts. The word miracle is used over and over to describe the candle, the gifts, and the family home.
There is a church in the town and a priest, but there is never a mention of God.
Additional Information
If your child has ever been through a scary time involving their house this may be something that triggers those memories. Since some scenes may invoke the feelings one has after going through a hurricane, tornado, mudslide, or earthquake, I caution parents. These all have the potential to impact small children (and adults).
Although the family lives together, there is an underlying feeling from almost all the members of the family of "not being good enough." Family definitely has that ability to make you feel that way. In many families they allow their own feelings of inadequacy to affect every other member of the family. However, in the end, this family came together stronger.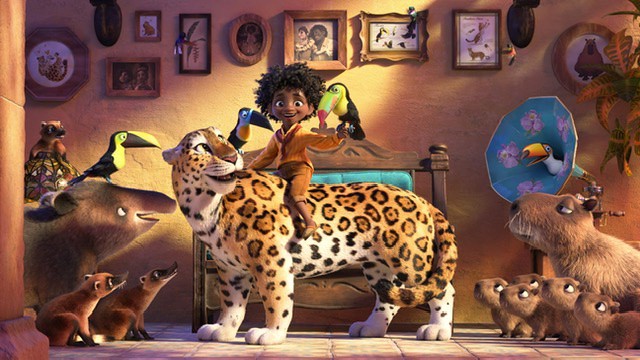 There is a boy that is a shape shifter. He can take anyone else's appearance. He shifts into boys, girls, men and women.
As a former Catholic, you can definitely see hints of unspoken Catholicism in the movie.
Recommendation for viewing Disney Encanto
This movie is rated PG. It is generally suitable for most audiences. However, I caution those with the smallest of children. The movie shows a house cracking, a man with glowing eyes, and a few scary scenes. For the most part, I believe that children ages 6 and up should be fine, but if your child has been through something traumatic (earthquake, tornado) they may have problems watching some parts of this movie.
Overall the message of Encanto is about how our weaknesses can actually be our strengths, and the importance of family working together. However, it really does seem like this movie is just a remake. After talking with my family, I do think there is a lot of substance packed in this movie in a short period of time.
I want to rewatch it to see if my overall feelings of "It's an okay movie" go away. After all, I didn't love Frozen the first time I saw it and liked it the 2nd time. The 560th time – I could take it or leave it! LOL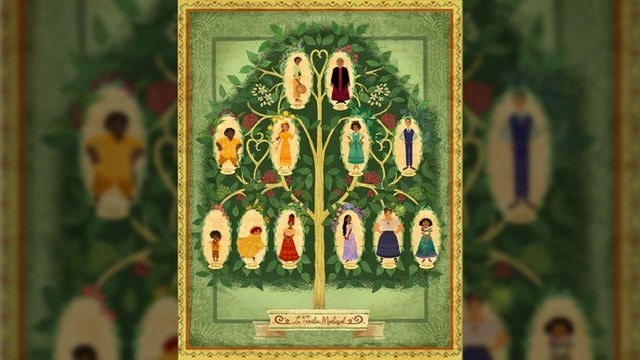 Using Disney Encanto to Teach
Geography and Science:
This movie can be used to teach about the country of Colombia and its geography. Colombia is a country in South America.
Additionally, science can be taught through the landscape and plant and animal life. There is no official religion in Colombia, but it is approximately 90% Christian. Catholicism accounts for approximately 69% of Christians.
Spiritual Lessons from Encanto:
As a Christian who believes God gives us all gifts and those gifts are to help the body, the gift of prophecy is given by God to speak special messages to the people.
While the movie never mentions God, it is important as Christians for us to always point our children to God. What Abuela fears the most is losing the house. She has actually created the problems that she fears. Teach your children to think on things that are lovely and pure as commanded in Philippians 4:8:
"Finally, brothers, whatever is true, whatever is honorable, whatever is just, whatever is pure, whatever is lovely, whatever is commendable, if there is any excellence, if there is anything worthy of praise, think about these things."
The powers that are given can also be found in the Bible, but make sure your children understand where our gifts come from and that God is the only one with power.
Gifts (powers) Mentioned In Encanto:
One sister has superhuman strength and can be compared to Samson. Samson's strength was given by God and taken away by God.
Mirabel's mother can heal with her food. There are numerous miracles in the Bible involving healing, however, it is God that heals.
Another sister has the ability to control the weather. God controls the weather. Job 37:10-13 "The breath of God produces ice, and the broad waters become frozen. He loads the clouds with moisture; He scatters his lightning through them. At His direction, they swirl around over the face of the whole earth to do whatever He commands them. He brings the clouds to punish men, or to water His earth and show His love."
Bruno has the gift of prophecy. Romans 12:6 says, "We have gifts that differ according to the grace given to us: prophecy, in proportion to faith."
Other Magical Powers include: Talking to animals, growing plants, super hearing, and shapeshifting.
Character Lesson from Encanto:
Another teachable lesson in this movie is the importance of being who you were meant to be. This lesson is often repeated in Disney movies. In The Little Mermaid, Sebastian says, "Children got to be free to lead their own lives." In Frozen, we see Elsa learning to live with who she is created to be.
When Will Encanto be Available on Disney Plus?
Encanto will be available to stream on Disney Plus at no added cost on Christmas Eve, December 24, 2021, at 3 AM.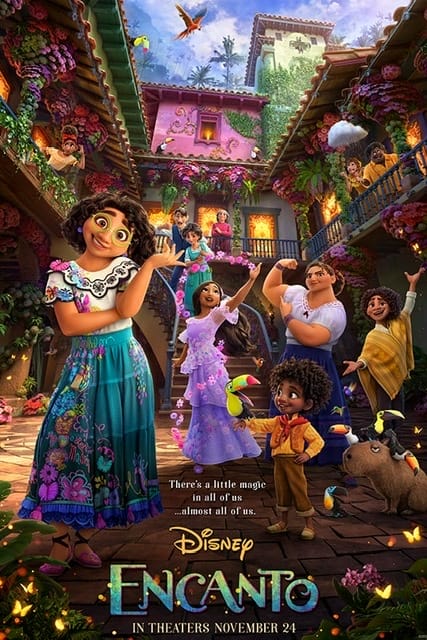 My Favorite Qutoes from Disney Encanto Movie
Some of my favorite quotes are:
"My gift wasn't helping the family." This really resonated with me because I think we have the tendency to believe that we are not enough and need to be more than we are.
"Sometimes family weirdos get a bad rap." Truth!
"Even in our darkest moments, there's light where you least expect it."
Disney Free Printables
There is nothing to do besides request these free downloads! This packet is filled with information and printables. HERE
Encanto
Rated PG for some thematic elements and mild peril. Released: November 24, 2021 RUNTIME: 98 minutes
From Disney: "Walt Disney Animation Studios' "Encanto" tells the tale of an extraordinary family, the Madrigals, who live hidden in the mountains of Colombia, in a magical house, in a vibrant town, in a wondrous, charmed place called an Encanto. The magic of the Encanto has blessed every child in the family with a unique gift from super strength to the power to heal—every child except one, Mirabel. But when she discovers that the magic surrounding the Encanto is in danger, Mirabel decides that she, the only ordinary Madrigal, might just be her exceptional family's last hope."
Furthermore, "the film features all-new songs by Emmy®, GRAMMY® and Tony Award® winner Lin-Manuel Miranda ("Hamilton," "Moana") and is directed by Byron Howard ("Zootopia," "Tangled") and Jared Bush (co-director "Zootopia"), co-directed by Charise Castro Smith (writer "The Death of Eva Sofia Valdez"), and produced by Clark Spencer and Yvett Merino; Bush and Castro Smith are screenwriters on the film."
Cast of Encanto
Stephanie Beatriz Mirabel
Maria Cecelia Botero AbuelaAlma
John Leguizamo Bruno
Mauro Castillo Felix
Jessica Darrow Luisa
Angie Cepeda Julieta
Carolina Gaitan Pepa
Diane Guerrero Isabela
Wilmer Valderrama Agustin
Rhenzy Feliz Camilo
Ravi Cabot-Conyers Antonio
Adassa Dolores
Maluma Mariano
Rose Portillo Senora Guzman
Noemi Josefina Flores Young Mirabel
Juan Castano Osvaldo
Sarah-Nicoles Robles Senora Ozma
Hector Elias Old Arturo
Directed By
Byron Howard
Jared Bush and Charise Castro Smith
Produced By
Clark Spencer and Yvett Merino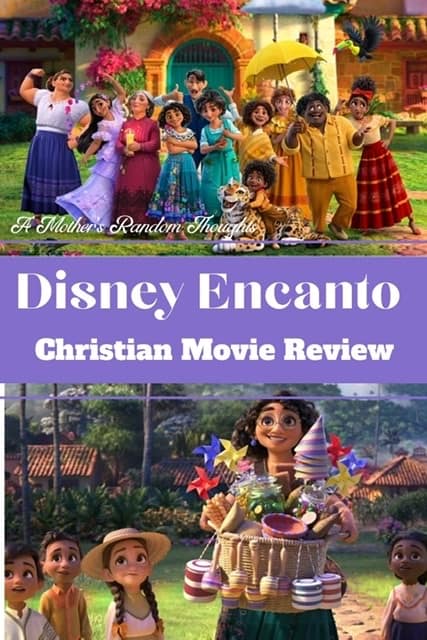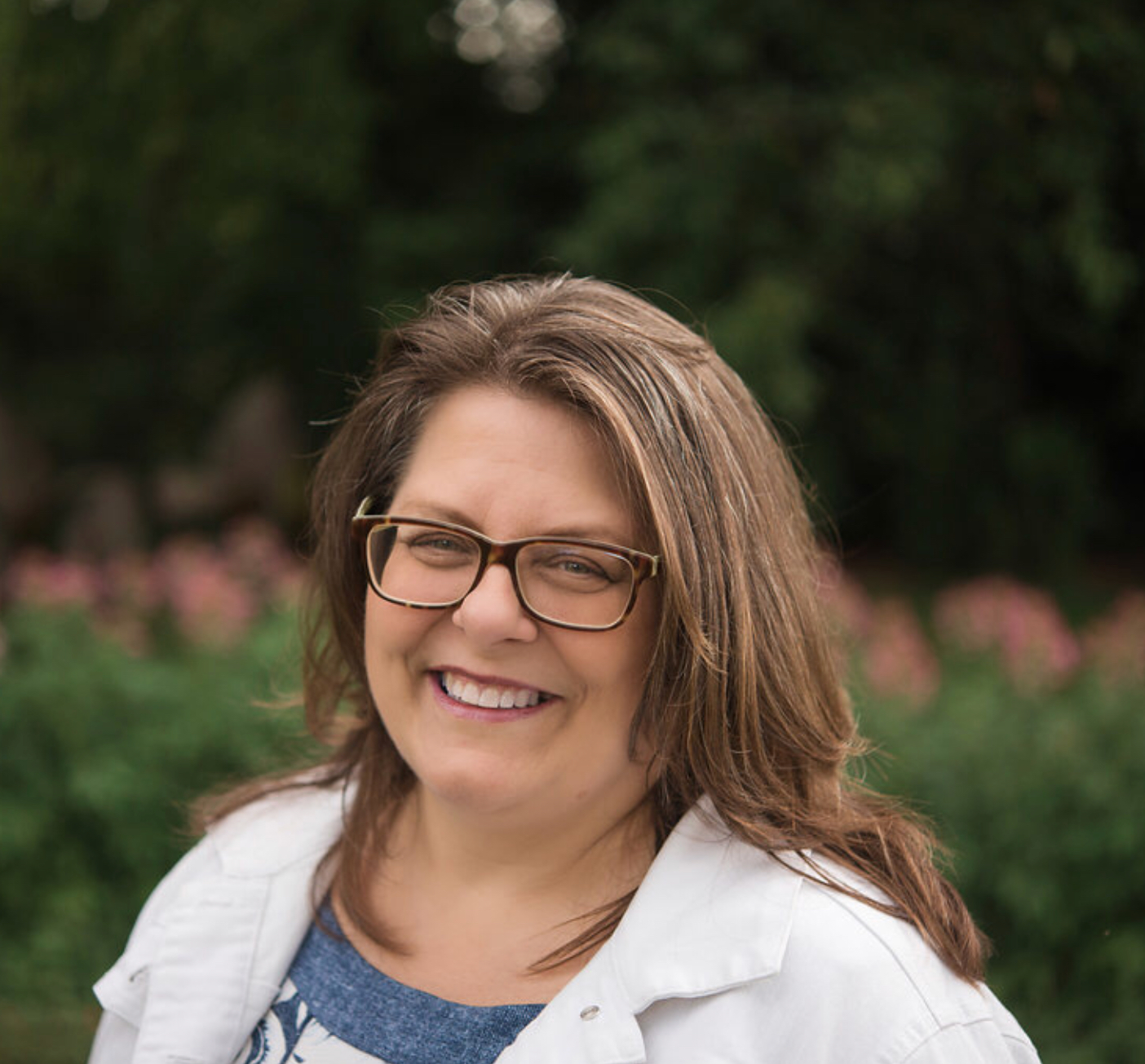 Homeschooling mom – 26 years and counting
Autism Mom
Movie reviewer/Travel blogger
Disney enthusiast