Disney+ Brings Baymax into the Mental and Physical Healing One Patient At a Time
Overview of the 6 Episodes (2022)
Baymax was first seen in the 2014 animated hit, Big Hero 6. He now has his own spin-off series. This personal healthcare companion intends to help people whether they want help or not because he knows what's best for them. (Sort of sounds like our government). In this Baymax Christian review, I will tell you what content to watch for, so you, as the parent, can make informed viewing decisions.
Disney has said that they intend to put certain content in all children's programming. And they are keeping their word. In the latest Big Hero Six spin-off, Baymax! Season 1 has 6 short episodes. If your child is anything like mine, they will want to watch these shorts.
Creator Don Hall has said, "What I thought we could do with the series is actually just focus on Baymax and one patient at a time. I remembered back as a kid watching medical procedurals where [in each] episode there's a patient who has a thing, and the compassionate doctors end up healing that patient." So the basis of the show is compassion and healing.
If you want to know I how review content, visit Here!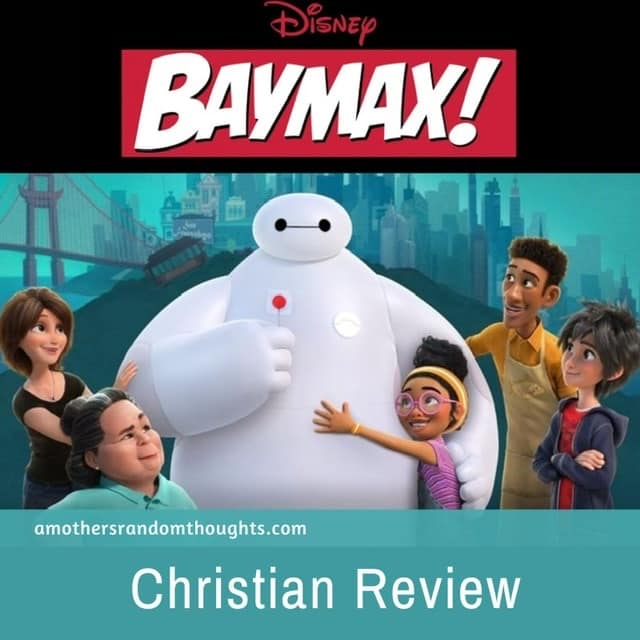 Christian Review of Baymax! The Series (2022) Synopsis
Movie studio synopsis from Walt Disney Animation Studios: "Baymax!" returns to the fantastical city of San Fransokyo where the affable, inflatable, inimitable healthcare companion, Baymax (voice of Scott Adsit), sets out to do what he was programmed to do: help others. The six-episode series of healthcare capers introduces extraordinary characters who need Baymax's signature approach to healing in more ways than they realize. Created by Don Hall and produced by Roy Conli and Bradford Simonsen, filmmakers behind 2014's Oscar®-winning feature "Big Hero 6," the series' episodes are directed by Dean Wellins (Eps 1, 2, 6), Lissa Treiman (Ep 3), Dan Abraham (Ep 4) and Mark Kennedy (Ep 5).
"Baymax!" debuts exclusively on Disney+ on June 29, 2022.
This post contains affiliate links. As an Amazon Affiliate, I do earn a small commission from qualifying purchases.
Baymax Christian Review: My Synopsis:
Episode 1: Cass
Hiro's Aunt Cass injures herself while running her coffee shop, Lucky Cat Cafe. Cass makes sure to take care of everyone, but herself. Baymax, the medical robot, is determined to have her rest while he handles the cafe, but when he fails to deliver to her customers she tries to do it all.
Aunt Cass falls over a stool. She is seen dragging herself around the cafe trying to hid from Baymax and still serve her customers.
Episode 2: Kiko
Kiko has arthritis and when Baymax hears her say "ouch" he is convinced he knows the best course of treatment for her. However, in his attempt to bring pain relief, he brings up suppressed fears and unresolved pain.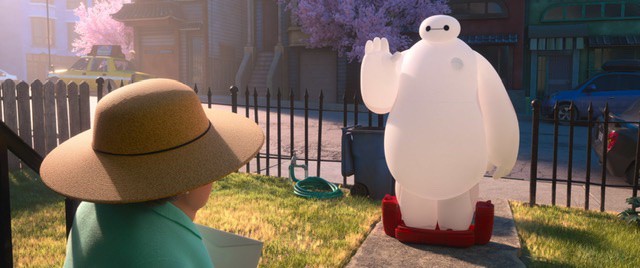 Episode 3: Sofia
Sofia starts her period and Baymax is convinced he can help provide her pain relief and by purchasing her products that she needs.
This episode talks about menstruation and uses the following terms: Menstruating, period, mild abdominal cramping, tampons, Maxi pads with wings, sanitary napkins, and more.
Additionally, when Baymax goes to a store to buy sanitary products, he encounters a lot of help from a variety of people. One appears to be a man with a trans flag on his shirt. He says to Baymax, "I always get the ones with wings." Another one is a father buying products for his daughter.
Episode 4: Mbita
Mbita runs a food truck serving up his family's fish soup. However, when he has an allergic reaction to fish, Baymax tries to give him a shot and advises him to change his food truck menu.
This episode has a gay man who asks another man on a date.
There is also a needle shown.
Episode 5: Yachi
Yachi is a cat that sneaks off with a man's sushi, but she also swallows his earbud. She is afraid when Baymax shows up and offers his help.
Baymax is shown deflated and out of energy at the end of this episode.
Episode 6: Baymax
Hiro teams up with all of the patients from the previous 5 episodes to find and help Baymax.
The Good:
Baymax is cute and keeps true to the movie. He is a personal healthcare companion. He diagnoses and helps people in their healthcare journey and even makes sure to take care of their mental and emotional health.
What Parents May Want to Know:
Language: There is little objectionable language. In Episode 3 a person says, "kick butt."
Violence: The violence is slapstick – a vehicle looks like it is going to crash and after rolling over it ends up landing on the tires with no injuries. A women trips over a stool. Baymax sprays a woman with water to try to help overcome her fear of swimming. A group breaks into a demolition site.
Sexual Content: One episode deals with periods and features a trans man. Another episode has a man ask out another man on a date.
Other: Sexual Content: Episode 3 deals with menstruation. The entire episode talks about feminine hygiene. When Baymax goes to the store to buy sanitary napkins, a trans man is there and weighs in on his preferred choice of products.
Episode 4: At the end of the episode a male character talks about asking another man out on a date.
Baymax Christian Review – My Review Recommendations:
While this could have been a cute series, Disney has kept to their word and continues to include LGBTQIA+ into even the G-rated materials.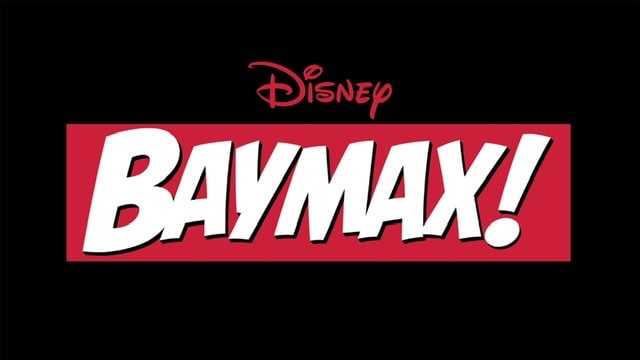 Cast of Baymax!
Scot Adsit voice of Baymax
Ryan Potter as Hiro
Maya Rudolph as Aunt Cass
Emily Kurosawa as Kiko
Lilimar as Sofia
Jaboukie Young-White as Mbita
Created by Don Hall (Big Hero 6 Director)
Producer: Ron Conli
Bradford Simonsen
Dean Wellins (Director Episodes 1, 2, 6)
Lissa Treimain (Director Episode 3)
Dan Abraham (Director Episode 4)
Mark Kennedy (Director Episode 5)
Rating TV-G (Science Fiction, Family, Comedy, Animation)
Release Date: June 29, 2022
Run Time: Each Episode has a run time of 11-12 minutes
Frequently Asked Questions:
When is Season 1: Episodes 1-6 available for streaming?
June 29, 2022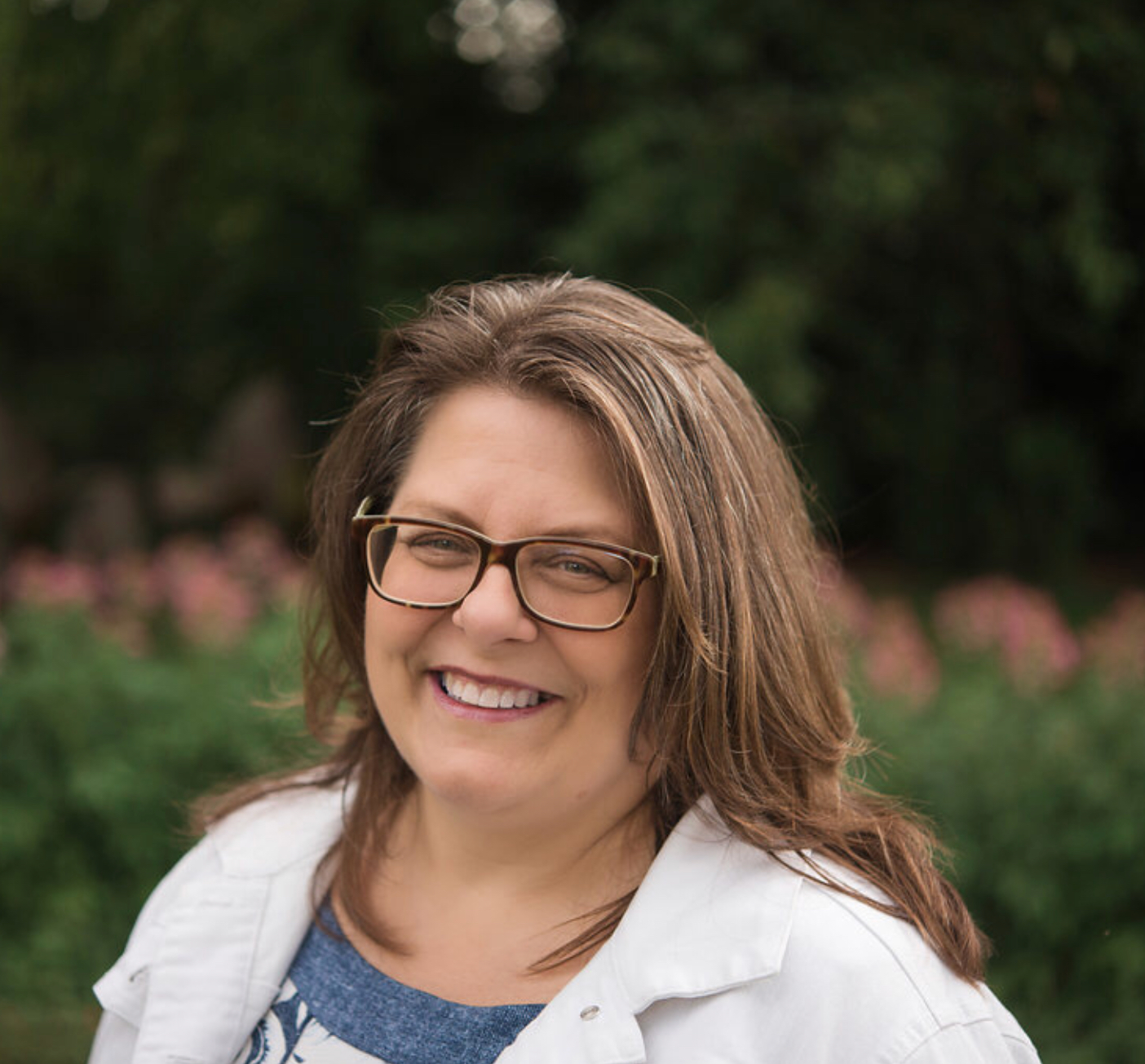 Homeschooling mom – 26 years and counting
Autism Mom
Movie reviewer/Travel blogger
Disney enthusiast