This post contains affiliate links. As an Amazon Affiliate, I do earn from qualifying purchases.
I literally have a computer scientist living in my house. However, many times after a long day at work, the last thing he wants to do is teach computer coding to the kids. While he is available to answer questions, he hasn't put together a course of study. I personally know the hours needed to put together a comprehensive course. Additionally, over the years, I have purchased programming books for my children, but we have never tried out a coding course. Marcus, our junior, needed another science course, and I wanted him to do some coding, so I was thrilled to receive a Coding for Kids Annual Membership from Simply Coding.
While I am not a mom who believes that every child needs to code, I do think that Marcus does seem to have a natural bent for this type of work. I also think having a general knowledge of HTML, computer coding, website design, and the logic taught in programming courses is helpful in everyday life, and I don't regret the unnecessary computer science course I took just because. It actually gave me the skills necessary to code an invoice system for our business in the mid-90s!
First, I will tell you all about all the homeschool computer courses offered by Simply Coding, and then I will tell you how we are using Simply Coding in our household. Next, we will touch on our plans for the future with their plethora of courses offered. Finally, I will give you our final recommendations.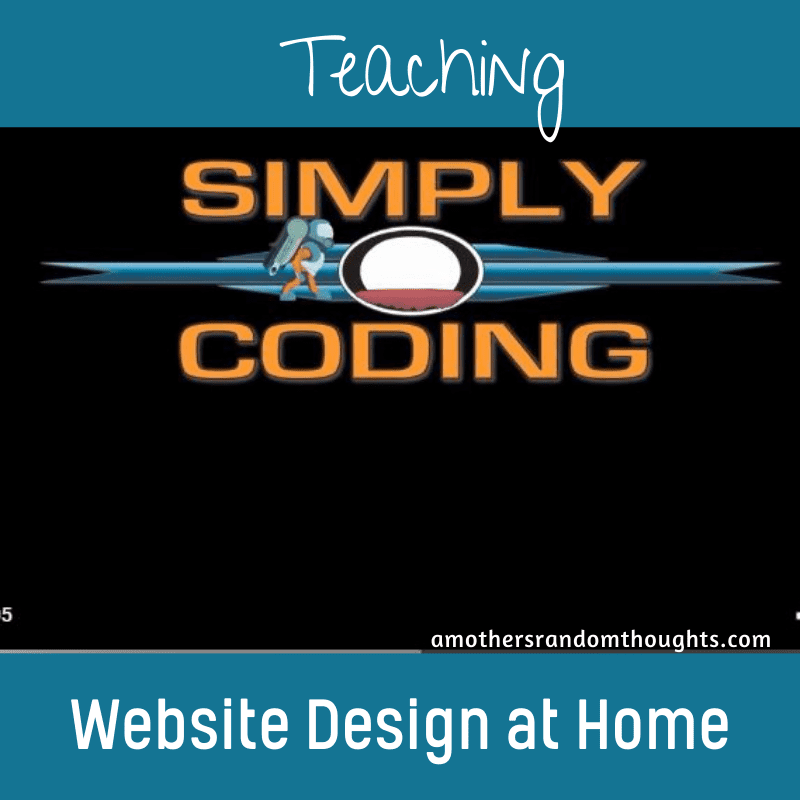 WHAT IS SIMPLY CODING:
Imagine being able to teach your computer coding for kids with beginning, intermediate, and advanced courses in Web Design, JavaScript, Game Design, and so much more.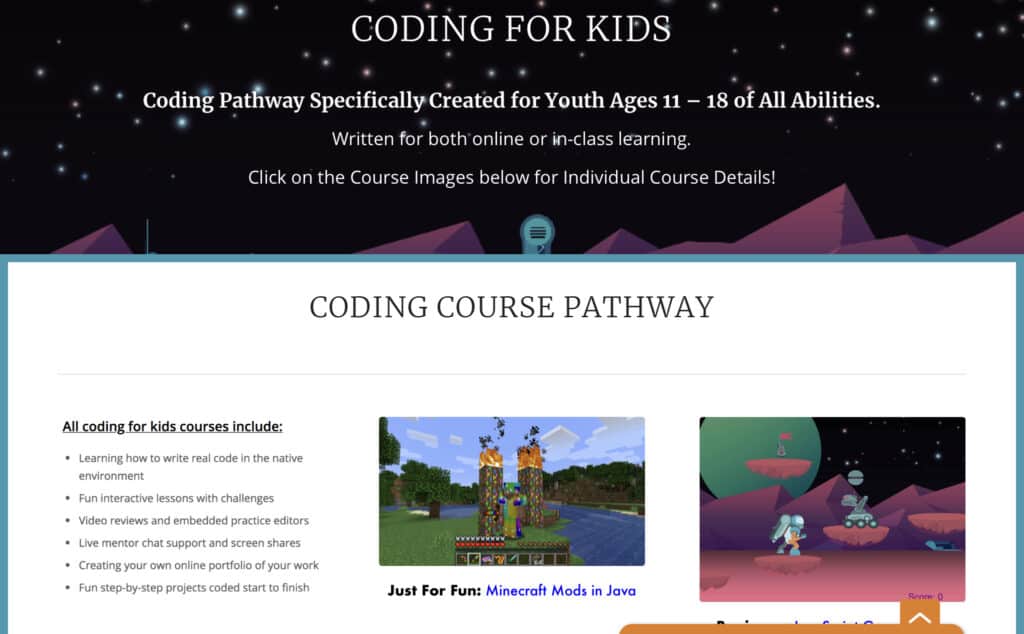 Coding for Kids Annual Membership gives you access to dozens of courses that will aid your child in coding, PowerPoint, building websites, starting a YouTube channel and even photography.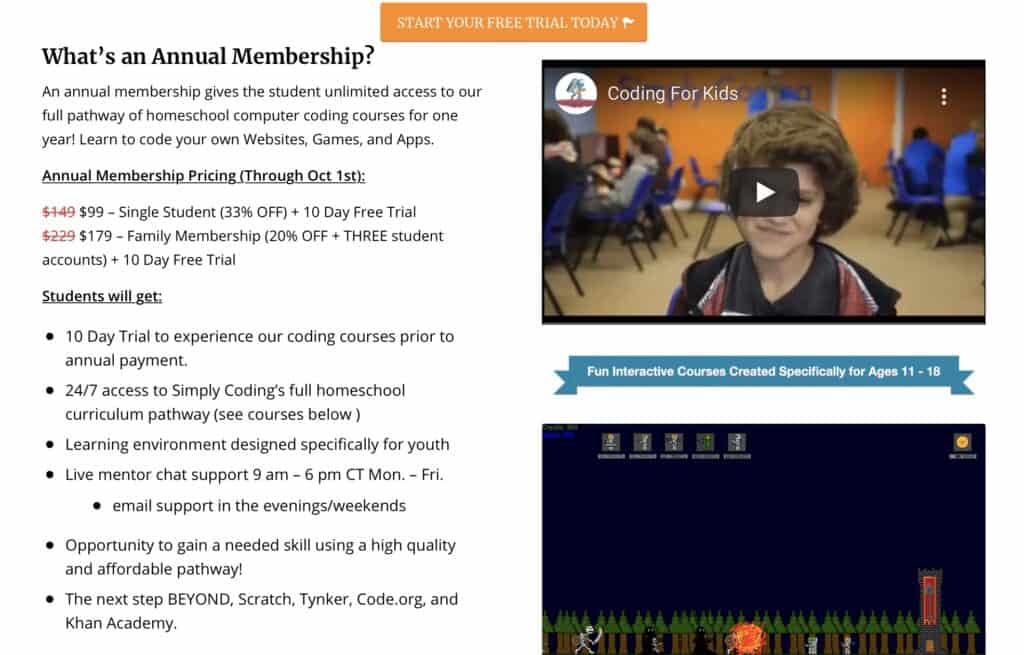 For one annual membership fee, you can have access to the entire course catalog. They even offer family memberships for up to three students. This is an amazing deal. There are so many benefits of the annual membership. I think my favorite is the self-paced courses. For our family, online courses where you need to check-in at a certain time just do not work. The Month-to-Month Membership with the ability to freeze or cancel your membership at any time is another awesome bonus!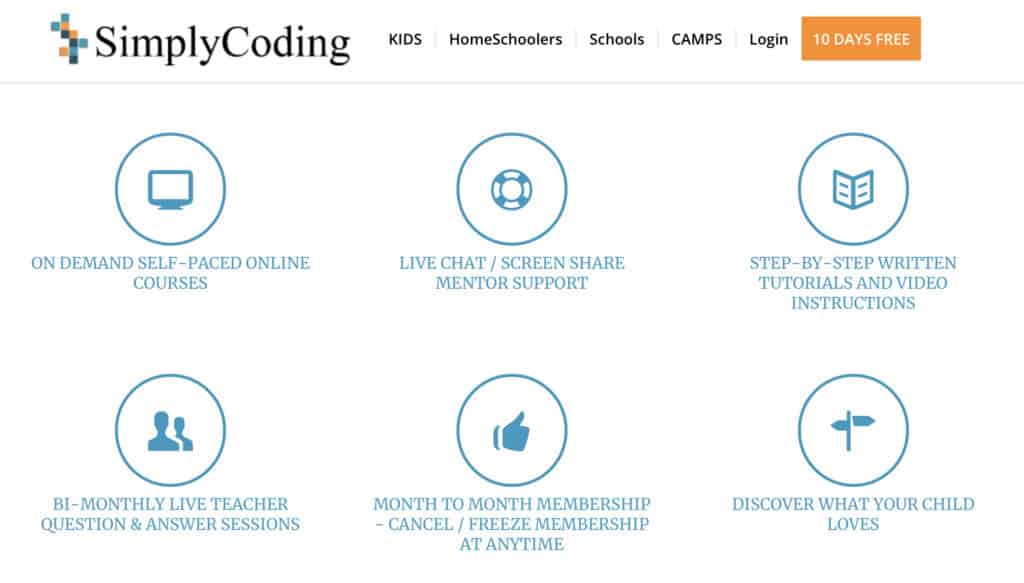 Do the courses live up to the hype?
How We Used Simply Coding in Our Homeschool
Since Marcus has had no previous coding experience, I had Marcus start at the beginning with Intro to Websites. If a course is grayed out, that means you have to complete the previous course to open up that course.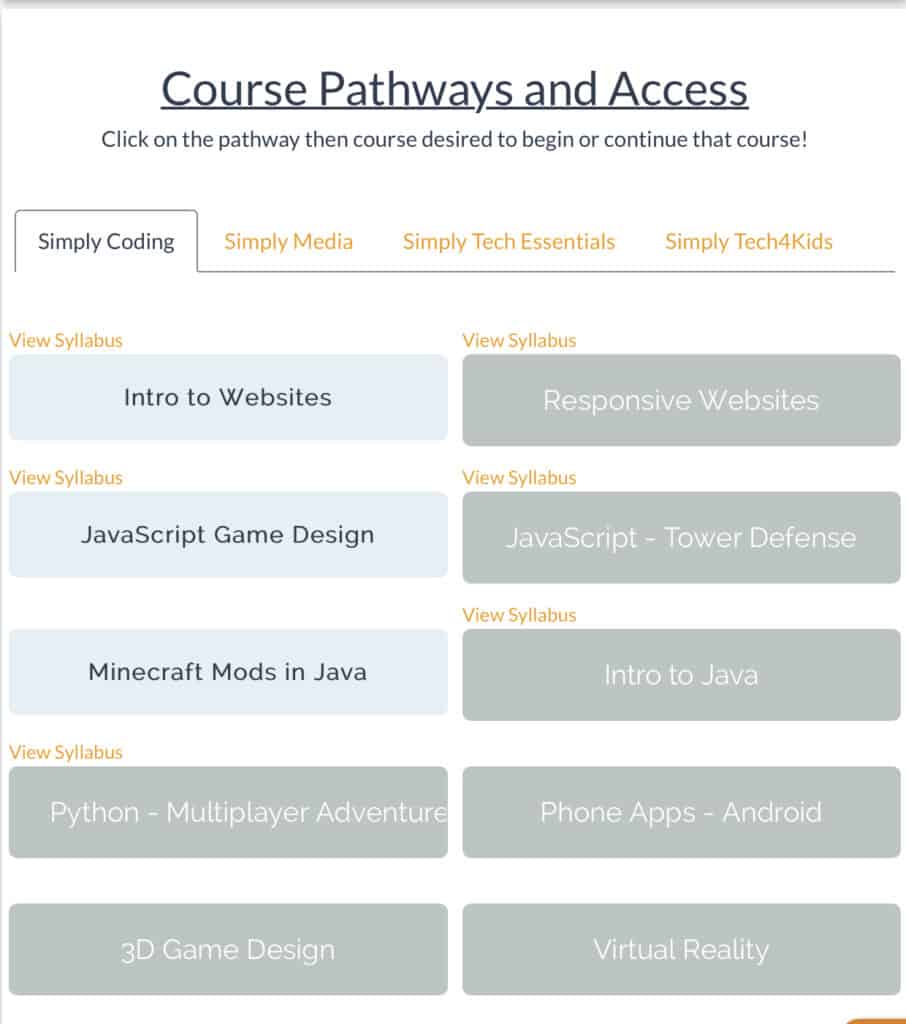 You are given the option to view the Syllabus for Intro to Websites. To me, this is a valuable addition to Marcus' transcript and notification that we have to provide for the state. These courses will fulfill STEM requirements. I have attached the Syllabus for his current course below.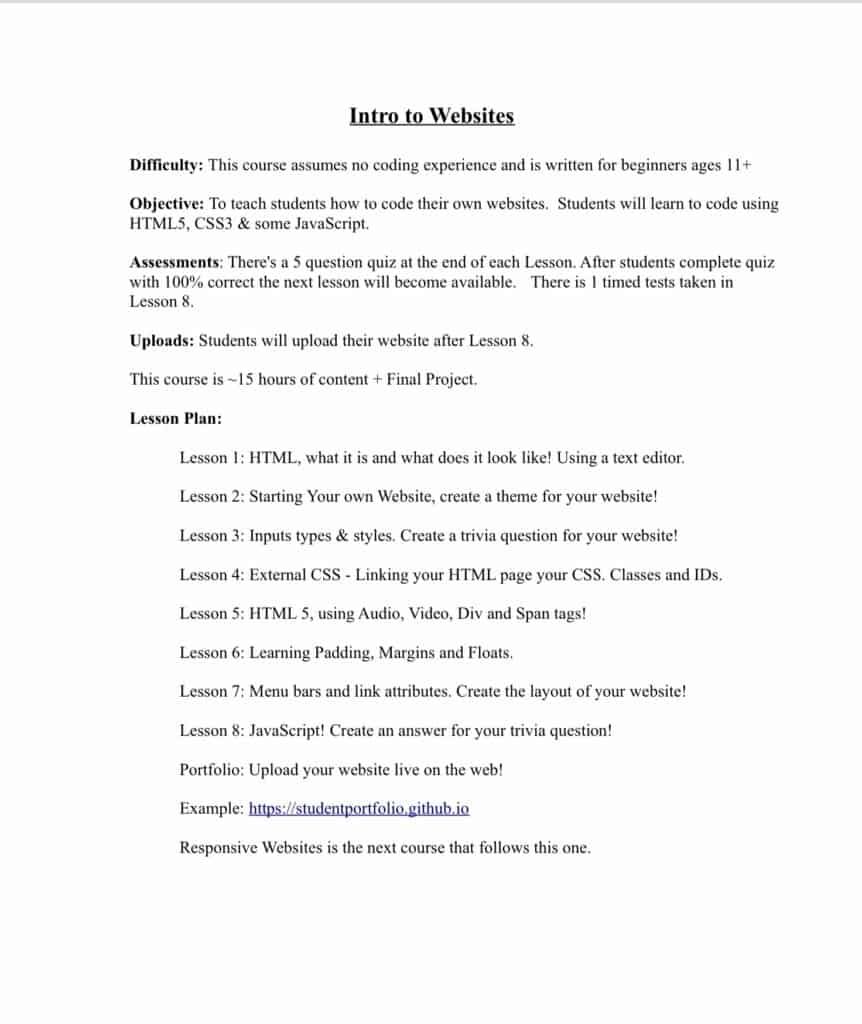 This course is designed for ages 11+. Here's the thing about children. I have had a child that was extremely verbal and you knew what he liked and what he didn't. He told me in great detail all about everything he was doing. I have had a child that only talked about what he liked. His way of telling me what he didn't like was to just not do the work.
With Marcus, life is a little different. He usually doesn't say much about the things he likes. He just does the work. But if he isn't enjoying himself, I hear all about how awful it is.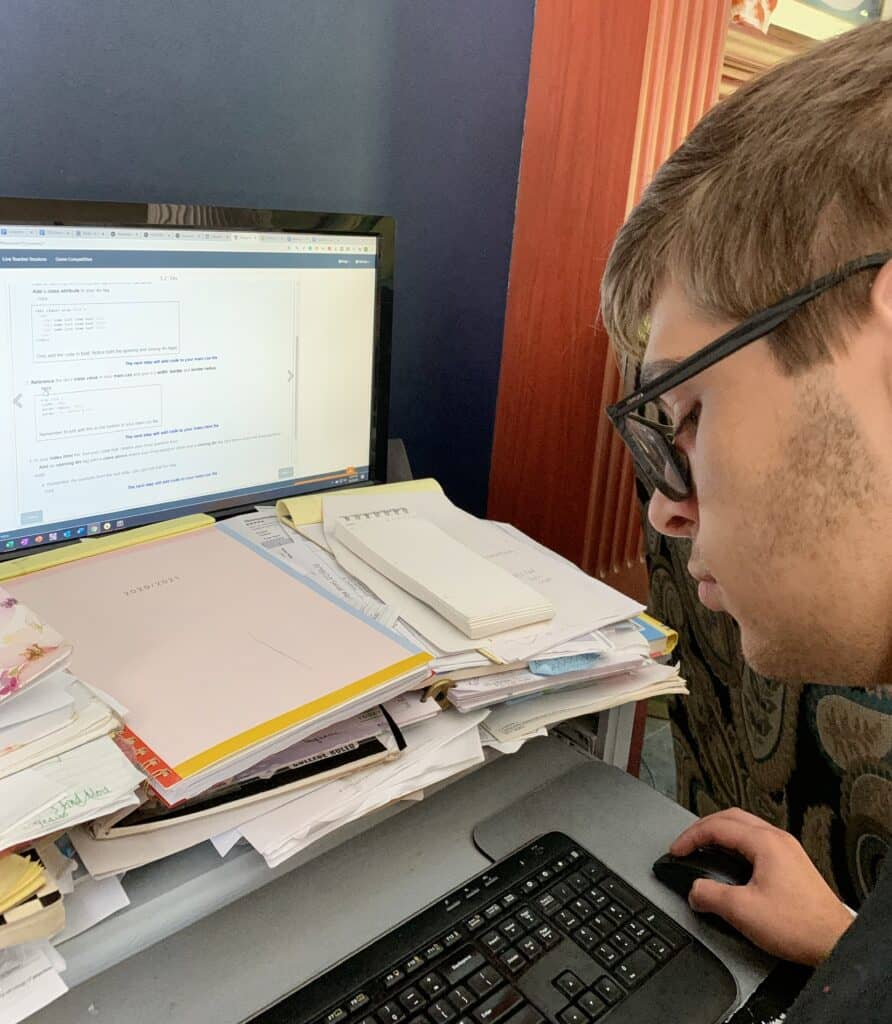 With Intro to Websites, he has said very little. He sits down and does the work and leaves his "projects" on the screen for me to find them.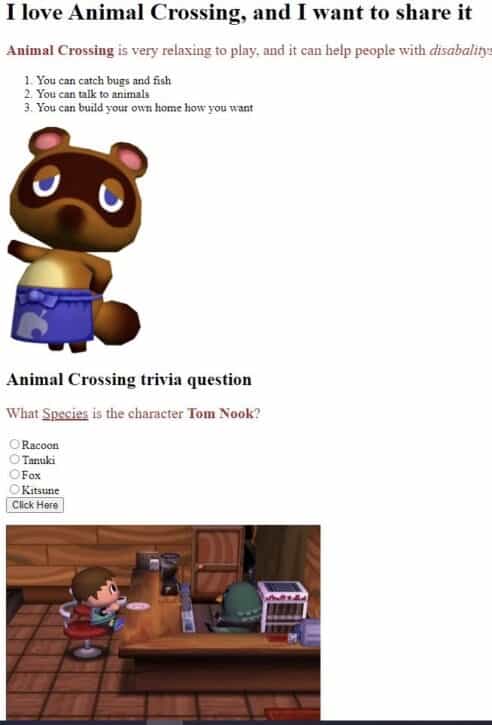 This is a win with me! He is completing the work, understands what he is doing, and wants me to critique his completed work.
WHAT'S NEXT WITH SIMPLY CODING AND OUR HOMESCHOOL COMPUTER COURSES?
In our quest to teach computer coding to our homeschooled kids, we will follow in order with Responsive Websites which is the next course after this.
Additionally, I intend to have Marcus work on some of the other offers including PowerPoint Presentations which he has some working knowledge of, but not much.
We are also interested in the Build Your Own Computer which I know will get his dad involved! I also anticipate Creating Your Own YouTube Channel will be on our list.
Our Recommendations for Simply Coding:
If you are looking for homeschool computer skills or programming curriculum, Simply Coding is a fantastic value and offers a wide range of courses for one low annual fee.
The programming courses offered by Simply Coding are laying the groundwork for Marcus to have enough knowledge to take care of his own website in the future. Additionally, this is helping him decide if he wants a future career in the field of computer science, programming, web design, or working with computer hardware.
Find out what other Homeschool Review parents think about the Simply Coding courses by clicking on the big banner below.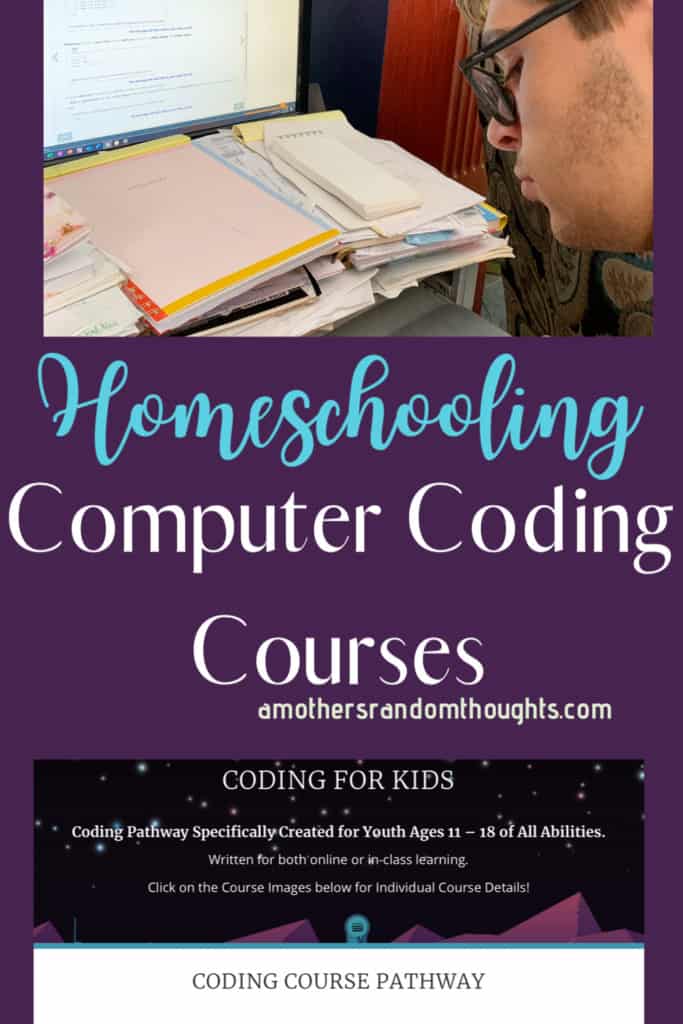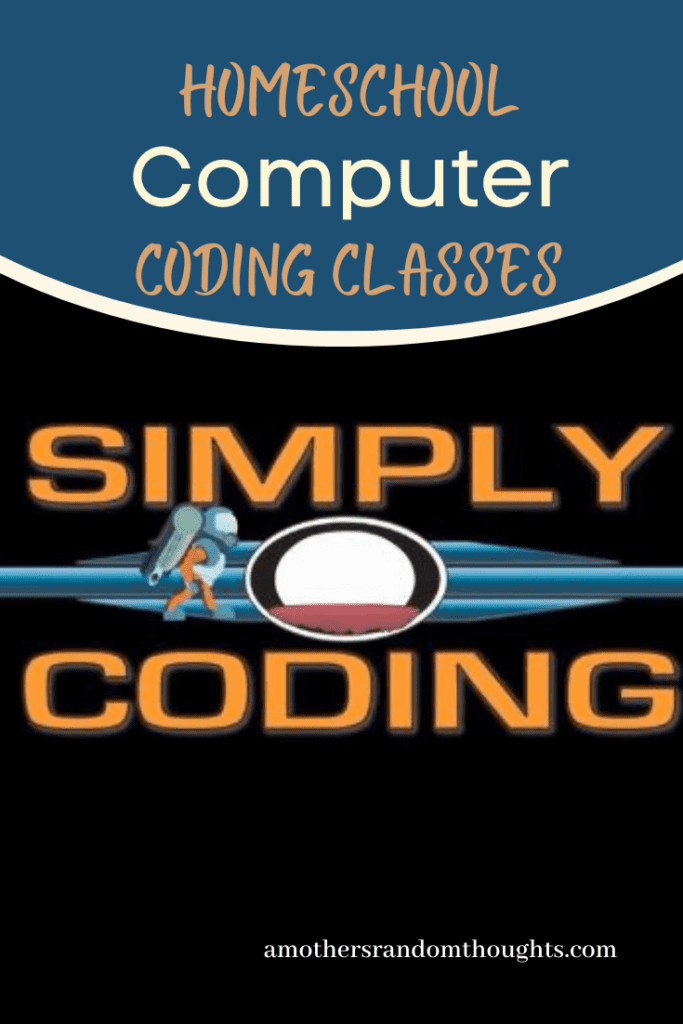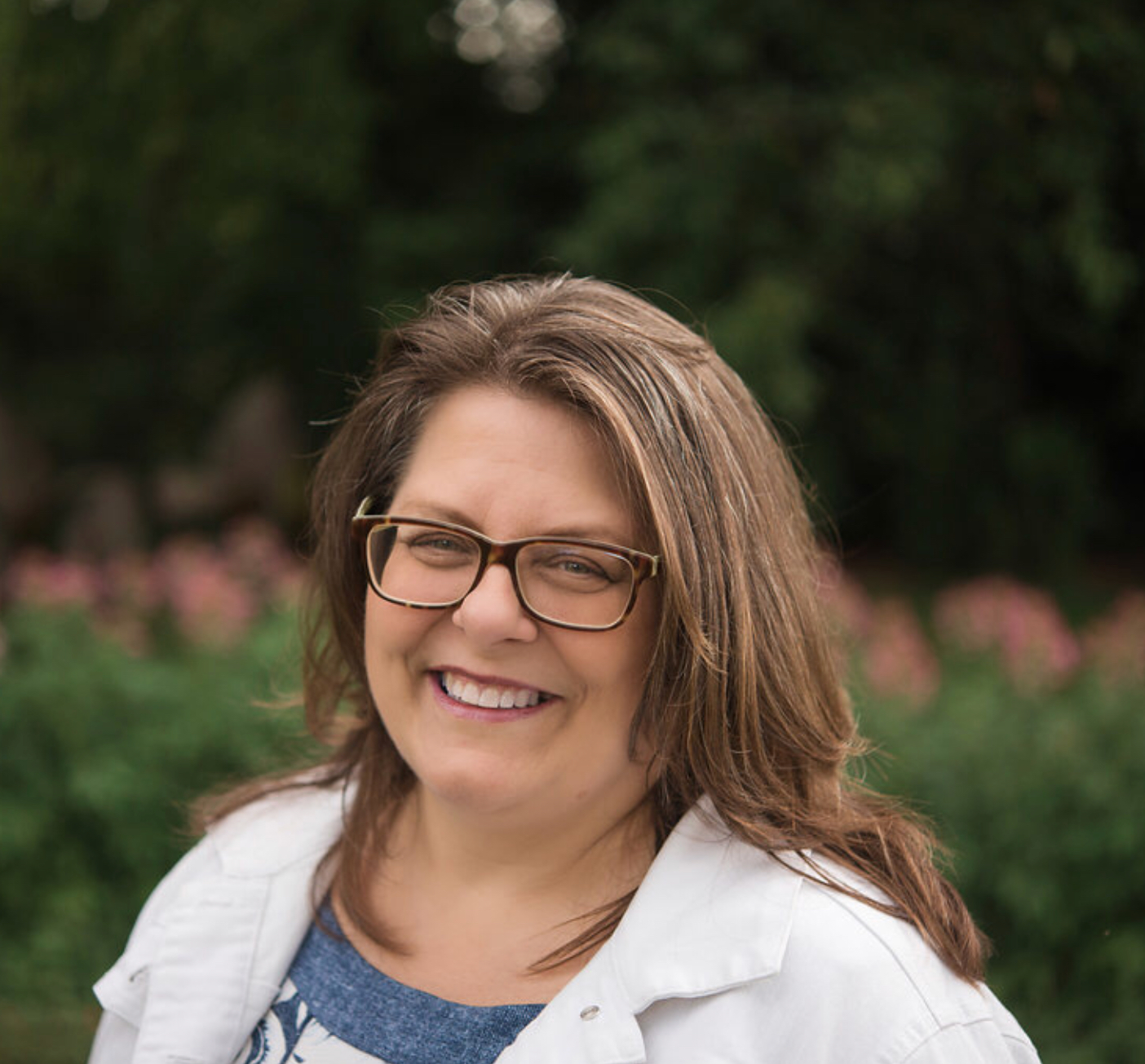 Homeschooling mom – 30 years and counting
Autism Mom
Movie reviewer/Travel blogger
Disney enthusiast