With your favorite Disney & Pixar characters
This was a gifted product. All thoughts and opinions are my own. I have long said that I believe my child could learn anything if the learning was tied to Disney characters. Jack-Jack (my 18-year-old autistic son) has significant learning delays but is capable of learning. Mickey Mouse is his favorite character, and since he was a young child, he has loved the magic of Disney, visiting Walt Disney World, and he absolutely lights up when Disney characters are used for learning. So when I first learned of an opportunity to partner with BYJU Learning featuring Disney, I was excited to try out their products. BYJU's Learning Featuring Disney Review App & Magic Workbooks.
What is BYJU Learning Featuring Disney?
This interactive app and hands-on activities use the Osmo technology with Osmo Reflector and Magic Workbooks. Currently, the workbooks cover Pre-K to 3rd grade. In addition to the workbooks, there are other learning games on the app. The Magic Workbooks, coupled with the app and OSMO, allows children to answer questions and have fun learning.
What Characters are featured in the Workbooks?
These workbooks, app, and videos feature some of your children's favorite characters from Frozen, Cars, Toy Story, Winnie the Pooh, Lion King, Aladdin, and Disney Princesses. Imagine learning alongside Buzz Lightyear!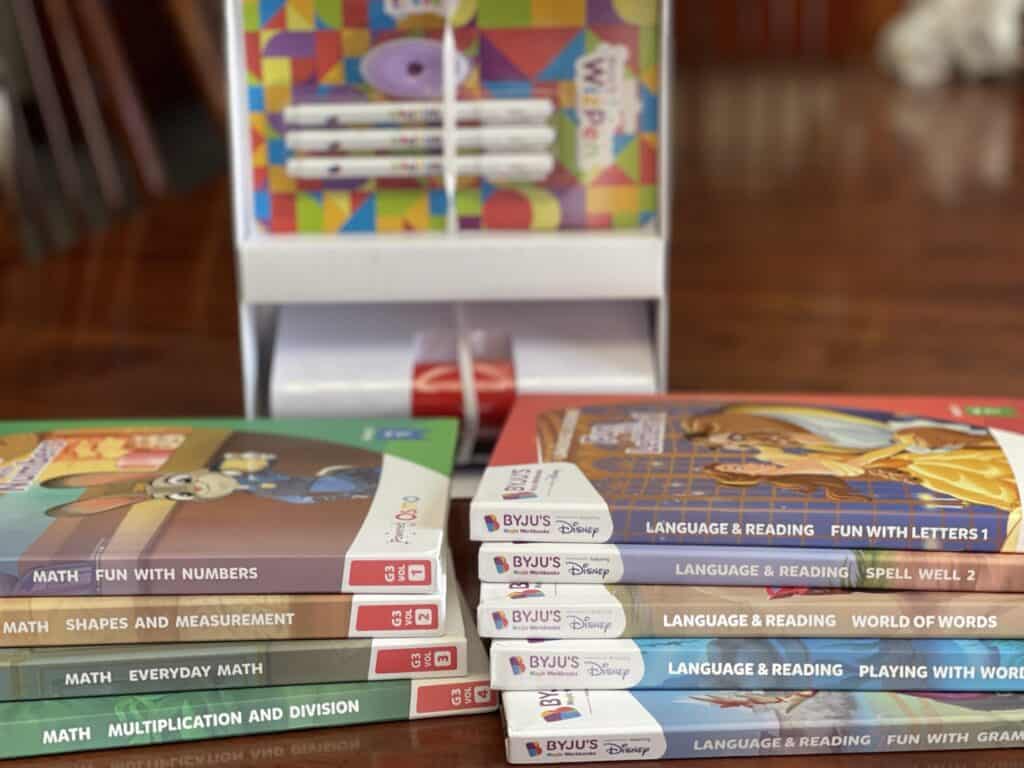 What is included in each grade-level kit?
There are five grade level kits: Pre-K, Kindergarten, 1st, 2nd, and 3rd.
These provide:
a set of Magic Workbooks with feedback
2,500+ fun, educational activities personalized for your child
Disney storytelling
Parent Progress Reports
Included in your kit:
Magic Workbooks that cover math, language, and reading
Osmo base and reflector technology
Wizpen (and crayons for younger grades)
Plus 1-year access to BYJU'S Learning App featuring Disney
About BYJU Magic Workbooks – BYJU's Learning featuring Disney Review
For the purpose of this review, I used grade 3 BYJU's Magic Workbooks and BYJU's Learning App. The workbooks are sturdy, and the magic pens allow the answers to be erased so the workbooks can be reused.
Math Workbooks:
Fun with Numbers:
Characters include Baymax, Hiro, Tadashi, Elsa & Anna, Timon & Pumba, Cars, and the characters from Zootopia.
Featured skills – numbers greater or less than, place value (ones, tens, hundreds, thousands), increasing numbers, decreasing numbers, adding & subtracting, missing numbers, complete patterns
Shapes & Numbers:
Characters include Rapunzel, Flynn Ryder, Baymax, Mater, Tiana, Olaf, Kristoff, Sven,
Featured Skills: shapes, length, square, triangle, rectangle, hexagon, pentagon, perpendicular, perimeter, area, fractions, odd & even numbers
Everyday Math:
Characters include Mulan, Incredibles, Cinderella, Ariel
Featured Skills – weight, measurements, length, height, temperature, calendar, time, dates, data, graphs, Venn diagrams
Multiplication and Division:
Characters include Simba, Nala, Moana, Timon, Pumba,
Featured Skills – fractions, equal fractions, the lowest form of fraction, multiplication, multiples of 10, 9, 7 6. 4
Language & Reading Workbooks:
Fun with Letters 1:
Characters include Belle, Beast, Mrs. Potts, Chip, Cogsworth, Lumiere, Buzz, Green Aliens, Slinky Dog, Nemo, Dory, Marlin
Featured Skills – short vowel sounds, long vowel sounds, silent letters, complete the word, alphabetical order (first & second letter), word families
Spell Well 2:
Characters include Monsters, Inc, Sully, Aladdin & more
Featured Skills – word families, complete the sentence, -ed, -er, -ing, double consonant + ing
World of Words:
Characters from Cars, Incredibles, Baymax
Featured Skills – opposites (antonyms), prefixes, -ion, uni-, bi-, auto-, tri-, positive & negative meanings
Play with Words:
Characters from The Little Mermaid, Toy Story, Andy
Featured Skills – proper nouns, common nouns, abstract nouns, spelling, capitalization, possessive nouns, plurals, subject/object pronouns, reflexive pronouns, contractions
Fun with Grammar:
Characters include Jungle Book, Finding Nemo, Wreck-It Ralph
Featured Skills – adjectives, adverbs, conjunctions, verb "be", helping verbs, past tense, future tense
BYJU's Learning App
The learning app is essential for completing the workbooks, but with the purchase of the workbooks, you receive a one-year's subscription to the app. However, you can use the app without the purchase of the workbooks. You can choose from a free plan, a monthly subscription, or an annual subscription.
This award-winning math, language, and reading app make concepts fun and simple with a personalized learning adventure. It is aligned to state and national standards-based curriculum.
The app allows your child to pick their favorite character as an avatar. Jack-Jack selected Belle. The app features colorful and delightful problems, videos and more.
My Recommendation for BYJU's Learning featuring Disney Review
This product is great for young children and older children. It can be used to reinforce learning or for a math and language arts curriculum for homeschooling. This helps your children with problem-solving skills and utilizes the way children learn best. It takes your child's interest and creates an active learning experience. My child's learning style is hands-on, video-based, and he loves Disney. These workbooks combine all of what he needs to learn.
Is your child's favorite character Lightning McQueen or Belle from Beauty & the Beast? Your children will learn math concepts featuring beloved characters. Reading & language will seem like a magical learning adventure that will foster your child's love of learning. It is great for little kids but also for older kids with significant learning delays. Furthermore, educational games can be great for any age. The fun videos are engaging and hold your child's attention.
How to Use BYJU's Learning Featuring Disney:
I personally would watch the movies that correspond with the days learning. For instance, in Fun with Letters 1, the first nine pages feature Belle from Beauty & the Beast and cover vowel sounds. Have your child watch Beauty & the Beast and listen for words with short vowel sounds – cup, Chip
Watch the Disney movies on your Disney Plus Account, create meals around the theme of the movie, and have fun environments at home for learning.
Technology needed:
I used this on my iPad. Here are the flowing Compatible technology:
iPad models running iOS version 13 and above (10.5 inch iPad Pro, 9.7 inch iPad Pro, 9th, 8th, 7th, 6th, and 5th generation iPads, iPad mini (4th & 5th generation), iPad Air 2 & 3
Fire Tablets
For a full list of compatible devices, visit:
The App is Kid-Save + Coppa verified. Enroll up to 3 kids' profiles.
I was so excited to check out this great product that features iconic Disney characters that my son loves. I hope this great company develops a 4th-grade curriculum and beyond!
For more ideas for Homeschooling with Disney visit here!
This post contains affiliate links. As an Amazon Affiliate, I do earn a small commission from qualifying purchases.
#byjusallstars #themagicofBYJUsLearning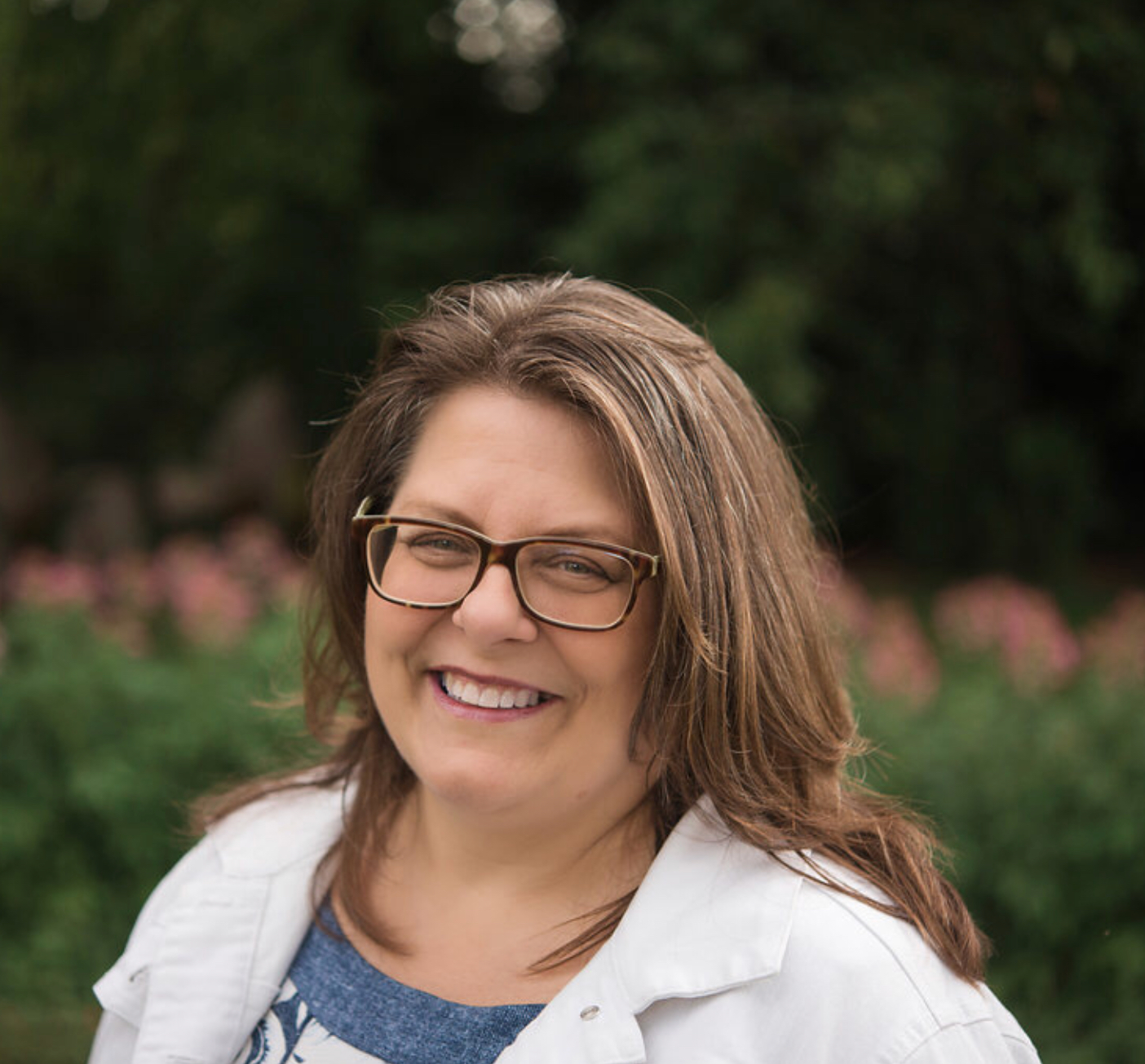 Homeschooling mom – 26 years and counting
Autism Mom
Movie reviewer/Travel blogger
Disney enthusiast