Making Memories Doesn't Have to Be Expensive
Why is it that doing things as a family and spending more quality time with your kids always seems so expensive? The fact is that family days out can often cost a lot of money which, when funds are tight anyway, is far from ideal. The good news is that just because family days out can cost a lot, that doesn't mean that spending quality family time together has to. Instead of planning big days out at local attractions, you can cut costs by getting creative with how you plan quality family time together. These budget-friendly activity ideas with your kids will have you creating memories that last a lifetime.
Photo source: Pixabay
Budget-Friendly Activity Ideas with your Kids
In need of a little inspiration? Below is a guide to a few budget-friendly ways that you can spend more quality time with your little ones.
Take advantage of nature
Getting out and about doesn't have to cost a penny, if you're smart about where you go and what you do, that is. If you live somewhere that's close to walking trails, beaches, or mountains, make sure that you're taking advantage of this as a family and spending lots of time exploring the local area together.
Wherever you live, you should be able to find lots of lovely walking trails that are family-friendly close by; it's just a case of taking the time to find them. You can plan lots of fun family walks, complete with a homemade picnic and a flask of warming hot chocolate to enjoy as you trek along.
Another way to take advantage of nature is to visit State Parks. You can check online for a list of your state's resources and the fun things you can do together. We have a local park near us that have very inexpensive activities such as canoeing, paddle boating, nature walks, and classes.
Do craft activities together at home
If your kids love arts and crafts, a great way to spend some quality time together without breaking the bank is to plan to do lots of fun arts and crafts together. Lots of arts and crafts can be super cheap to plan and do; it's simply a case of working out what you need to do them and setting aside enough time actually to have fun doing these crafts together as a family.
Bake and cook together
Another low-cost but fun way to have some much-needed quality time together as a family is to bake and cook together. Whether you're making homemade iced oatmeal cookies or are rolling out and decorating homemade pizzas, cooking with your kids can be a lot of fun. Plus, it can also be a great way to encourage little mouths to try new foods that they otherwise would refuse to try.
Make being active a family event
You can also opt to make being a more active family a nice way to spend time together. Instead of spending your weekends stuck at home, plan lots of fun activities that are out and about but come free of cost, such as planning a big family bike ride, for example, or taking the kids swimming at the beach. Have a look at local Facebook groups to find out what other free outdoor activities there are that you and your little ones could take part in.
Invest in activities that you can do over and over again
One of the simplest and most affordable ways to spend time together without breaking the bank is to spend money once and have fun repeatedly. One of the ways to do this is by buying board games. A list of great board games for the family can be found here. Another idea is to share board games with a family member or have a board game swap with several neighbors to get an influx of new board games.
Another budget-friendly activity idea with your kids is jigsaw puzzles. You can pick up puzzles at local dollar stores. You can also swap puzzles with neighbors or friends when you are done with them.
Another simple thing is to buy a membership to a local zoo or even the YWCA. This one-time cost can give you access to family fun the entire year.
Visit your local library
In addition to books, the library offers DVDs, music CDs, video games, and more. They also may have in-house programs which may include movie night, science demonstrations, and other fun activities.
Our local library offers "passes" to local attractions that you can check out and like a book and use to access a children's science center and other fun activities.
Local farmer's markets
Your local farmer's market or local farm may offer activities throughout the year. Strawberry picking, apple picking, or other fruits and vegetable events are not only fun, but they offer the family a chance to do an educational activity together. Additionally, in the fall, farmer's markets may have special events and corn mazes. These are great ideas for the entire family, and even older children love harvest-time fun.
Create a time capsule
Make a time capsule with your children. You can do this as a family or as a birthday event. For example, on your child's 10th birthday, have them create a time capsule of all their favorite things. Open the capsule on their 18th birthday.
Make slime and play dough for a budget-friendly activity ideas with your kids
Kids love slime and play-dough, but it can be costly to buy. Make slime or play dough together. The making of slime is fun, but playing with it afterward is even more fun.
Create scavenger hunts
Create or find a scavenger hunt online. There are scavenger hunts for malls, outdoors, indoors, and even photo scavenger hunts. This is truly a low-cost activity. If you break into teams, this can be a great one-on-one time and bonding time with one child.
Outdoor fire pits
If you live in an area that allows you to burn outdoors, you can have a great time by making S'mores. Who doesn't love to roast marshmallows and just spend time together telling stories around the fire. Even high school and college students love to spend time talking around a fire.
Decorate a Christmas tree
Another budget-friendly activity idea with your kids is to decorate a Christmas tree. If you have an artificial tree, leave the tree up after Christmas, and decorate it for each month. You might try to do a theme for the years, such as countries around the world, or pick a different holiday for each month. If you pick a country, research the country, make a meal from that country, decorate your tree, and watch a movie.
January: Snowman or Winter themed
February: Valentine's Day, President's Day, or African-American Themed
March: St. Patrick's Day, Spring
April: Easter, Flowers
May: Mother's Day, Star Wars, Cinco de Mayo
June: Father's Day, Summer, Vacation, Flag Day
July: Fourth of July, Bbq, Summer Flowers
August: Beach, Bubbles, Sunflowers, End of Summer or Back-to-School
September: Labor Day, Apples, Football
October: Fall, Pumpkin, Flannel
November: Thanksgiving, Kindness
December: Christmas, Hanukkah
Taste-testing competitions
Even if you are on a tight budget, you may be able to have taste-testing competitions. This is a budget-friendly activity idea that you can do with your kids that makes sense since we all eat. You pick the theme – Potato Chips, for example, and everyone picks a brand of chips. Usually, the mom (or dad), label the bowls with no one else knowing what is in the bowls. Everyone votes for their favorite chip, dip or salsa. We love doing this type of activity in our house.
Have a treasure hunt
This can be a scavenger hunt, but in the end the winning team wins a prize. It could be a gift card to a local restaurant, or maybe the prize can be the losing team doing the winning team's chores for the week.
Watch a cooking show and make the meal
Watching cooking shows together can be quite fun. If you decide to make the meal, you can actually make it into a competition. Do your own version of chopped with simple ingredients for the kids. Chopped features a basket with surprise items and a pantry to choose additional foods to create an appetizer, main dish, or dessert. This can be a great way to create a new recipe for the family to talk about for years to come.
Recreate your favorite fast food recipes at home
Create the perfect Chick-Fil-A sandwich at home or make your own special sauce for a Big Mac. Many times you will like your version of the food better than the store version. While it used to be cost-effective to go to a fast food restaurant for a family of four, it isn't any longer. $30-40 or more for fast food is just too much for this budget-conscious family. By making your own at home, you will save a ton of money.
Making the meals as a family is a surefire way to be budget friendly and spend quality time with your kids.
Research ways to get amusement park passes discounted
Almost all local amusement parks have special days or discount coupons. Do you homeschool? Are you a member of the military? Do you qualify for a senior discount? These are ways to spend time at an amusement park while getting a discount. Sometimes getting an annual pass works out to be a really inexpensive way to spend time at a favorite location without spending a lot of money on travel.
Pack a picnic lunch
When was the last time you did a fun activity with your kids? When I was younger, we always had picnic lunches. While I don't always like the work involved, the creative activities you can have on a picnic are fun for the entire family. You can fly kites in the park, make paper airplanes, blow bubbles, or ride bikes in the park.
There you have it, a guide to lots of simple, low-cost ways that you can spend more quality time with your kids without breaking the bank. These budget-friendly activity ideas with your kids while ensuring that you build lasting memories and great traditions.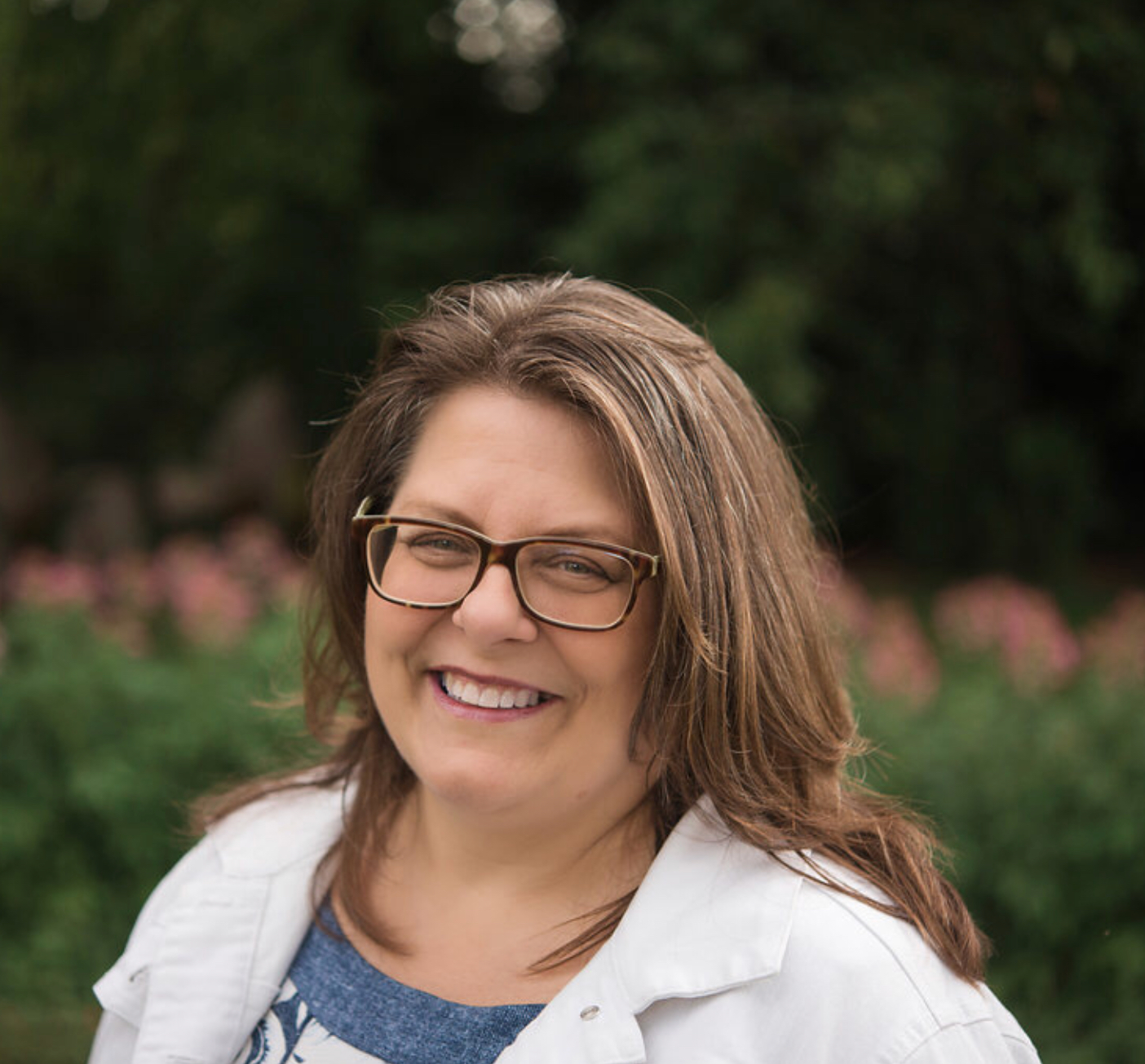 Homeschooling mom – 26 years and counting
Autism Mom
Movie reviewer/Travel blogger
Disney enthusiast