Lambda Award Finalist Novel Turned Musical
Usually, movies for kids involve sports, academics, or family drama. There are only a few films and shows that revolve around theater life. Better Nate Than Ever is a new, streaming to Disney+, movie that deals with a middle-school boy's dream of theater life. In this Better Nate Than Ever Christian Movie review, I will give you information to help you decide if this PG-rated film is suitable for your family.
Better Nate Than Ever Christian Movie Review SYNOPSIS:
From Disney
"In Disney's musical comedy "Better Nate Than Ever," 13-year-old Nate Foster has big Broadway dreams. There's only one problem — he can't even land a part in the school play. But when his parents leave town, Nate and his best friend Libby sneak off to the Big Apple for a once-in-a-lifetime opportunity to prove everyone wrong. A chance encounter with Nate's long-lost Aunt Heidi turns his journey upside-down, and together they must learn that life's greatest adventures are only as big as your dreams. Based on the award-winning novel."
Christian Movie Review – My Synopsis of Better Nate Than Ever:
Nate Foster wants to be an actor. He dreams of making it big on Broadway, but he lives in Pittsburgh, PA. These dreams involve seeing his name on 42nd Street theaters in New York City with flashing lights and big show tune songs. 
However, he has never even gotten a lead role in a school play even though he knows the lyrics to Broadway shows such as Pippin and can do a great monologue from Designing Women. 
His best friend, Libby, makes plans for the two of them to hop on a bus and go to New York to try out for LILO & Stitch. While in NYC, Nate has an encounter with his Aunt Heidi who is estranged from the family. Nate does try out for LILO & Stitch and actually receives a callback. While Libby returns home, Nate makes a decision to stay in New York to attend the 2nd audition. 
WHAT PARENTS MAY WANT TO KNOW: BETTER NATE THAN EVER CHRISTIAN MOVIE REVIEW
This film explores the topic of going after your dreams. It has catchy music and upbeat energy.
Additionally, it showcases the differences in family members – Nate who wants to be a Broadway star versus his brother, Anthony, who is into sports. It also highlights the friendship between Nate and his best friend Libby. There are many heartwarming scenes and you will find yourself hoping that Nate gets the part in LILO & Stitch. 
Additionally, Nate (Reuby Wood) has a great voice. This film highlights striving toward a dream, however, it is clearly geared to older kids.
Furthermore, there were nods to other Broadway films. There are Broadway posters hanging in Nate's bedroom, numerous mentions of other Broadway productions, and there are probably plenty of references that I missed, but someone with better memory and more extensive knowledge of Broadway productions would get.
A clear positive in this film is the theme of family reconciliation and acceptance.
What Parents May Want to Know:
As always, when I do a movie review, I try to list anything that any parent might object to. THAT does not mean, that I personally object to content, or that I expect you to object to the content. I just try to highlight content that some parents find offensive. Furthermore, keep in mind that what you find offensive, another parent might not.
The Parents Are Oblivious and Not Involved in Their Children's Lives
A big complaint about this film is that it showcases the parents and adults as totally oblivious to everything. In true woke Disney fashion, there can't be any adults that are knowledgeable or showcase positive child-parent relationships. 
1) Nate's mom doesn't even know that it is the big day when the cast for the school play is posted. 
2) Nate's mom and dad are going away overnight to West Virginia leaving the two sons home alone.
3) Aunt Heidi (Lisa Kudrow) places a high level of trust in a young teenager who has just run away from home.
Language:
While there really isn't any foul language, there are occasional references to it. The word bleeping is used when describing what someone said. A comment is made that "he thinks Broadway is a 4 letter word."
"I have a pornographic memory," is said instead of "photographic memory."
Violence:
Nate hits another boy on the bus and causes his nose to bleed.
There is some bullying that happens. A boy on the bus bullies Nate, and later in a study hall, numerous kids throw rolled-up paper at Nate.
While Nate and Libby are in New York City, nothing sinister happens to them. In fact, just the opposite. Nate sings along with a band set up in Times Square and is recorded by a bystander. The video goes viral on TikTok. 
Deception:
This is one area of concern for me. It appears that Disney believes that all children are supposed to lie to their parents, run off to find their own way, and explore issues outside their home by turning to other adults. Obviously, Nate needs to lie to his parents because they couldn't possibly have the time or understanding to talk with him.
Furthermore, Nate's parents are going away for the weekend and leaving Nate and his brother, Anthony, home alone. Obviously, this is just a recipe for partying (Anthony has a party) and skipping town (Nate and Libby take a bus trip to The Big Apple). Remember – Nate is in seventh grade!
Another point to mention is that Nate's brother, Anthony, has a party while his parents are gone. There is drinking at the party. 
Lying:
There is also plenty of lying going on. Nate tells his parents he will be going to Libby's house overnight. Nate needs an adult to be present at the audition in New York so he lies and says that his mother is there and just looking for celebrities. 
When his Aunt Heidi runs into him in New York City, she asks Nate for his mother's phone number, and he gives her Libby's phone number. 
Sexual Content:
Additionally, Nate's parents are "celebrating their anniversary" in a hotel. They are seen getting couple's massages, and in the hotel room watching TV and then turning the TV off. While nothing is shown onscreen, it is implied what is going on. Anthony and a girl almost kiss.
LGBTQ+ Content:
While it is never spoken that Nate is gay, it is implied in various dialogues and circumstances. 
Nate's brother asks him if he has lipstick on. He says it is shiny lipgloss.
There are two men walking a baby carriage down the street.
When Nate's brother questions why Nate is allowed to spend the night at a girl's house, Nate's dad says, "Nate's different." 
Nate hangs out in the girl's bathroom with Libby.
Libby tells Nate she likes him, and his response is, "You know how much you mean to me, but I'm not like that." An onlooker tells Libby she will explain what he meant by that.
Nate and Libby exchange goodbyes, "I love you like a sister," and the response is, "I love you like a sister too."
Nate's aunt tells him that she is sure that there are other boys who "know all the lyrics to Pippin", but "some just aren't comfortable yet letting everyone know." Later, Nate hears a boy singing a show tune number in the bathroom, and tells him, "Your secret is safe with me."
There is bullying that happens in the film. First Nate's brother does say some older brother things that are not always kind. The bully in school says, "Natey, the lady."
Spiritual Content:
There is a Buddha bobblehead. One character says, "I hope karma hits him in the form of a bus." – metaphorically.
One parent says, "That's why God invented credit cards."
The phrase, "You're a rabbi now?" is spoken, and "I'm not the praying kind, but I'll be praying for you."
A bar mitzvah party occurs.
Nate has a good luck charm which is a rabbit's foot and it is stolen from him. While in New York City, he buys another one that is rainbow-colored. He also comments about how his rabbit's foot brought him luck.
Christian Thoughts: Better Nate Than Ever Christian Movie Review
John 8: 12 Again Jesus spoke to them saying, "I am the light of the world. Whoever follows me will not walk in darkness, but will have the light of life."
Aunt Heidi says, "Find your light." And while I want to say, I know who the light is, and where I can find it, I know that in this dark world, "the light" to many means "your true self."
However, we are nothing apart from God. Talk to your children about how the world looks when you walk away from the light of Jesus Christ. How we are lost before we find Him. Furthermore, until we find the light of Christ, we cannot even begin to use our gifts and talents.
Near the end of the movie, Nate sings, "I'm working hard; I'm almost there, and prove my worth and prove everyone wrong…maybe then I'll feel like I actually belong." And that my friends, is the world's way of operating. That is not how God operates. Our worth comes from the Father. We are created in God's image and apart from God, we will never find our worth. Our worth is not found in having our name in lights on Broadway.
My Movie Viewing Recommendation:
For the following reasons, I cannot recommend this movie without parental guidance:
While this movie has a PG rating, it is another coming-of-age movie geared toward teens. Disney has literally said that they are making content aimed at the LGBTQIA group. 
While nothing bad happens while Nate and Libby are in New York City, that may not be a good thing. If Nate had gone missing in New York City, he would have been listed as a runaway because technically, Nate and Libby ran away. If you haven't discussed with your teens what happens to many runaways, this would be a good discussion to have.
While Nate never gets in trouble for running away, lying, etc., this seems to be a continuing theme in modern-day movies. There are never consequences for your actions. In fact, instead of getting in trouble, his parents are happy because he gets the part in the play.
About the Book Better Nate Than Ever:
While the content of the movie is pretty low-key and the character's sexuality is not a focus for him, be aware that the book this is based on, Better Nate Than Ever is not as vague. In the book, there is foul language, Nate is called a faggot, walks past a gay bar and sees men kissing inside, references to a stripper pole, drinking, and other adult themes.
The author of the book who is also the director of Better Nate Than Ever said, "There's a very obvious coming out scene to his best friend, which I wrote from the point of view of me at 13 years old when there were certain words I wasn't ready to say but there was a blooming identity that I saw myself trending toward," said Federle. "I didn't want to put a label on it because we're watching a younger generation embrace fewer labels and more possibility."
My Final Comments: Better Nate Than Ever Christian Movie Review
Disney has never made a movie that I could say, "that is me, on the screen." There has never been a movie that features a brown-haired, green-eyed, Slovak girl growing up in the Midwest, eating pierogies, haluski, and halupki, and who has big hips. There has not been a Disney princess who looks like me. 
I am thinking that there is not an audience for a Christian girl who prays, wants to do the right thing, and who works at her dad's gas station. However, I have never said, I need to see a movie about my life, or even anyone who looks like me, but I keep hearing from everyone else "representation matters." And because Disney believes representation only matters for some groups, they have left me in the dust. 
While I don't have high expectations of anything new that comes out on Disney+ at the moment, I will continue to review offerings to help parents make informed decisions. See the end of the review for other movie recommendations.
I do believe that where one movie studio leaves a void, another one will fill in that void and so I remain hopeful.
ABOUT BETTER NATE THAN EVER
Rating: PG for suggestive references, thematic elements, mild language
Release Date: April 1, 2022 Streaming on Disney+
Run Time: 1 hour, 31 mins.
Cast of Better Nate Than Ever
Nate: Reuby Wood
Libby: Aria Brooks (All That)
Aunt Heidi: Lisa Kudrow (Friends)
Anthony (Nate's Brother): Joshua Bassett (High School Musical: The Musical: The Series)
Sherrie (Nate's Mom): Michelle Federer
Rex (Nate's Dad): Norbert Leo Butz
Director: Tim Federle
Written for the Screen and Based on the Book by Tim Federle
Producers: Marc Platt, Adam Siegel
Executive Producers: Tim Federle, Pamela Thur
About the Book Series by Tim Federle:
Better Nate Than Ever was published in 2014. Sequels include Five, Six, Seven Nate, and Nate Expectations.
Better Nate Than Ever is said to be autobiographical in nature and contains more references to sexuality, divorced parents, drunk mother, and other more adult content.
Better Nate Than Ever was a Lambda Award finalist, and Five, Six, Seven Nate is a Lambda Award Winner.
About the Lambda Award: "In 1989, the Lambda Literary Awards were created to garner national visibility for LGBTQ books, which had established a foothold through a nascent network of lesbian and gay publishers and bookstores." The Lambda awards are also known as "The Lammy's"
Other Movie Recommendations: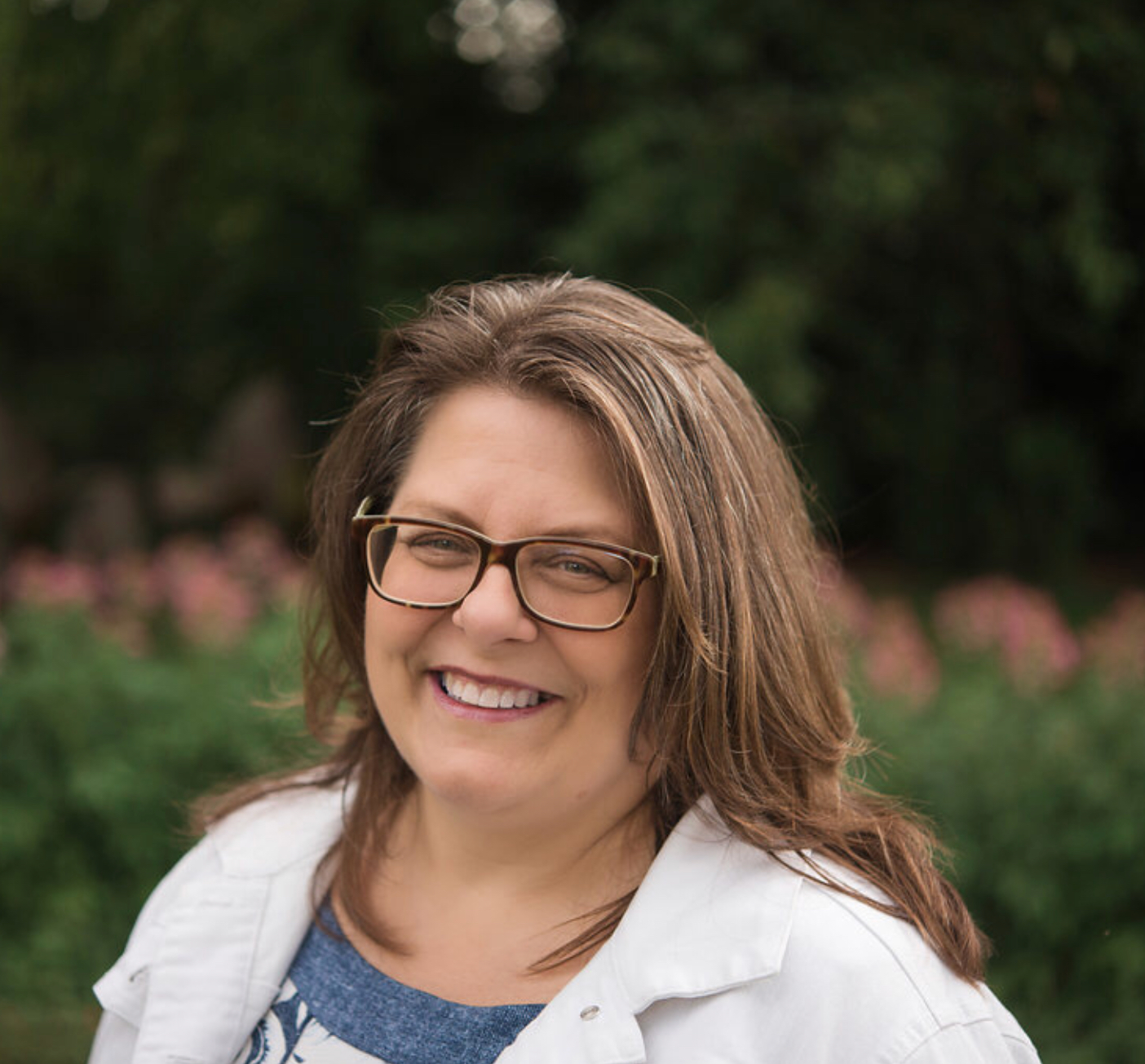 Homeschooling mom – 26 years and counting
Autism Mom
Movie reviewer/Travel blogger
Disney enthusiast