Best Place to Stay in Branson: The Stone Castle Hotel
I love to travel, and I have a bucket list. But sometimes opportunities to travel to places outside that bucket list come to me, and I grab them. I believe everything happens for a reason, and although, Branson, Missouri, has never been on my bucket list, I jumped at the chance to go. Below, you will hear my recommendation for staying at The Stone Castle Hotel & Conference Center. Additionally, you will hear the great things about The Stone Castle Hotel, the good things, and the things I would change if I could. So is The Stone Castle Hotel & Conference Center the best place to stay in Branson?
Disclaimer: I was invited to a media event as part of #BloggingBranson sponsored by The Stone Castle Hotel & Conference Center. My accommodations were provided to me. All thoughts, opinions, and ideas are my own!
Review of THE STONE CASTLE HOTEL & CONFERENCE CENTER

– THE GREAT:
BEAUTIFUL:
The Stone Castle Hotel is a beautiful property. When you first pull in, you are by knights guarding the hotel. Everywhere you go around the property you will find additional knights: knights on horseback, knights in hallways, knights inside and knights outside. The outside of the building is spectacularly large with well-maintained grounds. When we arrived, the redbuds were in full bloom. (Redbuds are my favorite flowering tree). These trees gracefully adorn the property.
Additionally, The Stone Castle Hotel & Conference Center sits off the main strip. It is a little quieter and a great place to just go and get away from the hustle and bustle. I enjoyed my breakfast on the outdoor patio with the sound of the waterfall – this is just what my soul needed.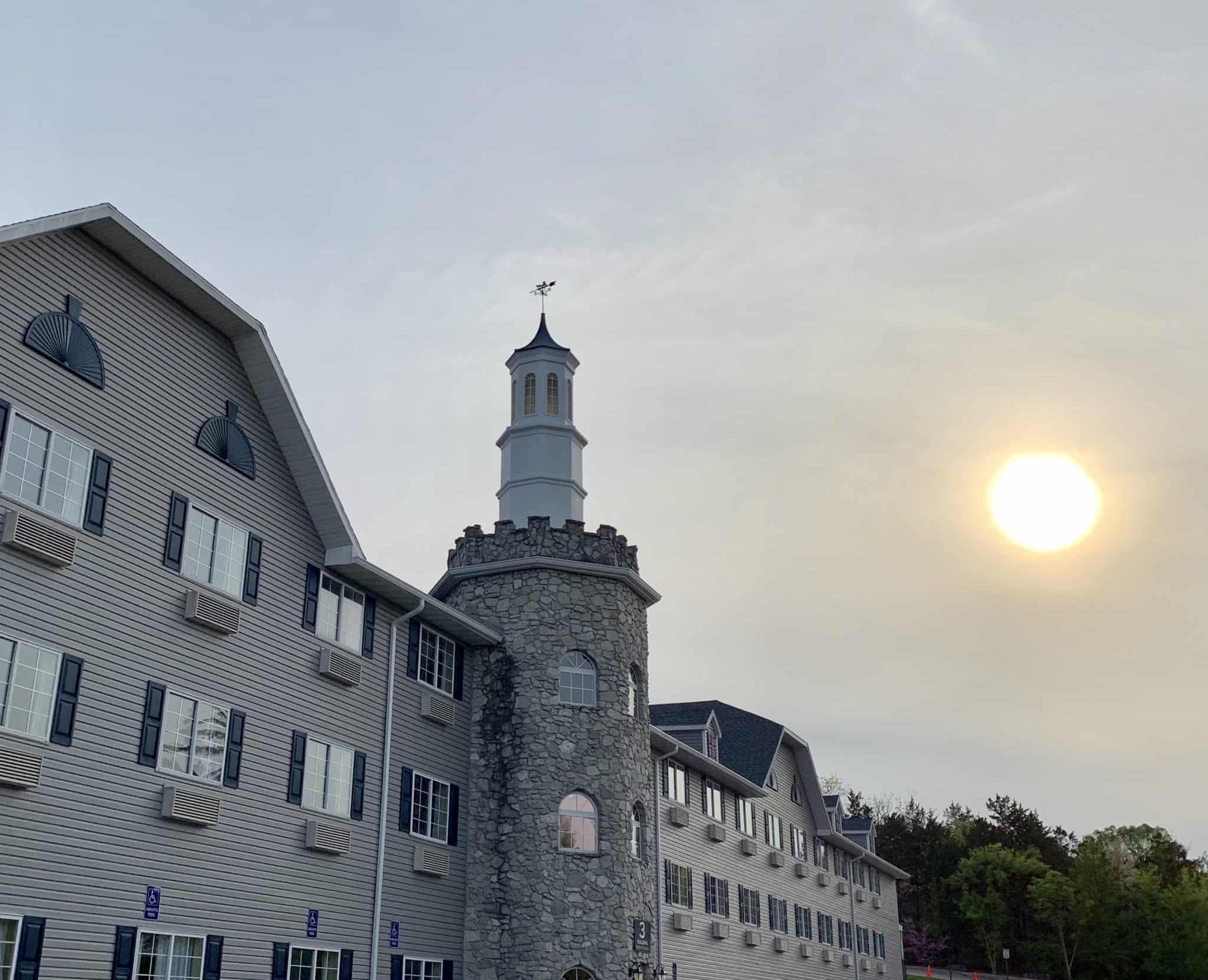 THE LOBBY:
The lobby is comfortable and the staff is excellent. When we checked in, we were greeted with friendly staff. They made sure that everything was in order. The lobby carries the theming of a castle with additional knights.
THE ROOMS:
We stayed in one of the unique specialty rooms. These rooms range from a Camelot inspired room or a cozy ski lodge to Clay Cooper's Crib or Dolly Parton's Stampede room. All these rooms are decorated to immerse you in the theme. All these unique rooms have all the features of a Standard Room, plus over-sized jetted tubs.
You can opt to stay in a Standard Room and choose from: Double Queen, Single Queen, Single King, Family Suites, and Wheel-Chair Accessible Rooms.
Standard room features include: "pillow-top comfort beds, hypoallergenic pillows, free Wi-Fi internet access, toiletries (shampoo/conditioner and lotion), alarm clock, iron, ironing board, hairdryer and coffee maker, coffee, refrigerator, and remote-controlled flat screen TV, and cable television with 68 channel choices. All floors are accessible via elevator. Assist support bars are installed in every bathroom in any type of room."
Our room was large, very clean, and the bed was exceedingly comfortable. Plus we had the added bonus of staying in the Clay Cooper Crib and then meeting Clay and Tina Cooper!
REVIEW OF THE STONE CASTLE HOTEL & CONFERENCE CENTER – THE GREAT:
THE POOL AREA:
There are 2 indoor pool areas with hot tubs. The pool areas are complete with chairs and towels. Pool areas are open from 7 AM-12 AM, 7 days a week.
BREAKFAST BUFFET:
This breakfast buffet is included in the cost of your room stay. The complimentary buffet includes hot and cold items including scrambled eggs, biscuits and sausage, potatoes, oatmeal, toast, juice, milk, coffee, and more! Eat your breakfast in the spacious dining room or on the beautiful outside patio.
PACKAGES:
Make sure to call the hotel to check out the package options. Purchasing a package can save you money on shows.
Review of The Stone Castle Hotel & Conference Center: What I Would Change:
There is only one thing I would change about my stay at The Stone Castle Hotel, and that is having a restaurant on property. The Stone Castle Hotel offers a complimentary breakfast buffet, but there are no other dining options. There are plenty of restaurants, from fast food to fine dining nearby, but there is no restaurant within the hotel.
REVIEW OF THE STONE CASTLE HOTEL & CONFERENCE CENTER: IS THE STONE CASTLE HOTEL THE BEST PLACE TO STAY IN BRANSON?
This hotel is very affordable and coupled with the free breakfast buffet, this makes The Stone Castle Hotel & Conference Center a great value. With all this in mind, not only would I stay at The Stone Castle Hotel & Conference Center again, but I heartily recommend it. Bottom Line: There was absolutely nothing that would prevent me from giving The Stone Castle Hotel & Conference Center the Best Place to Stay in Branson Award! Our stay was exceedingly enjoyable. We loved the room and the public areas, and the staff was delightful. Sadly, we didn't get to swim in the pool area, but I will save that for when I visit with my children.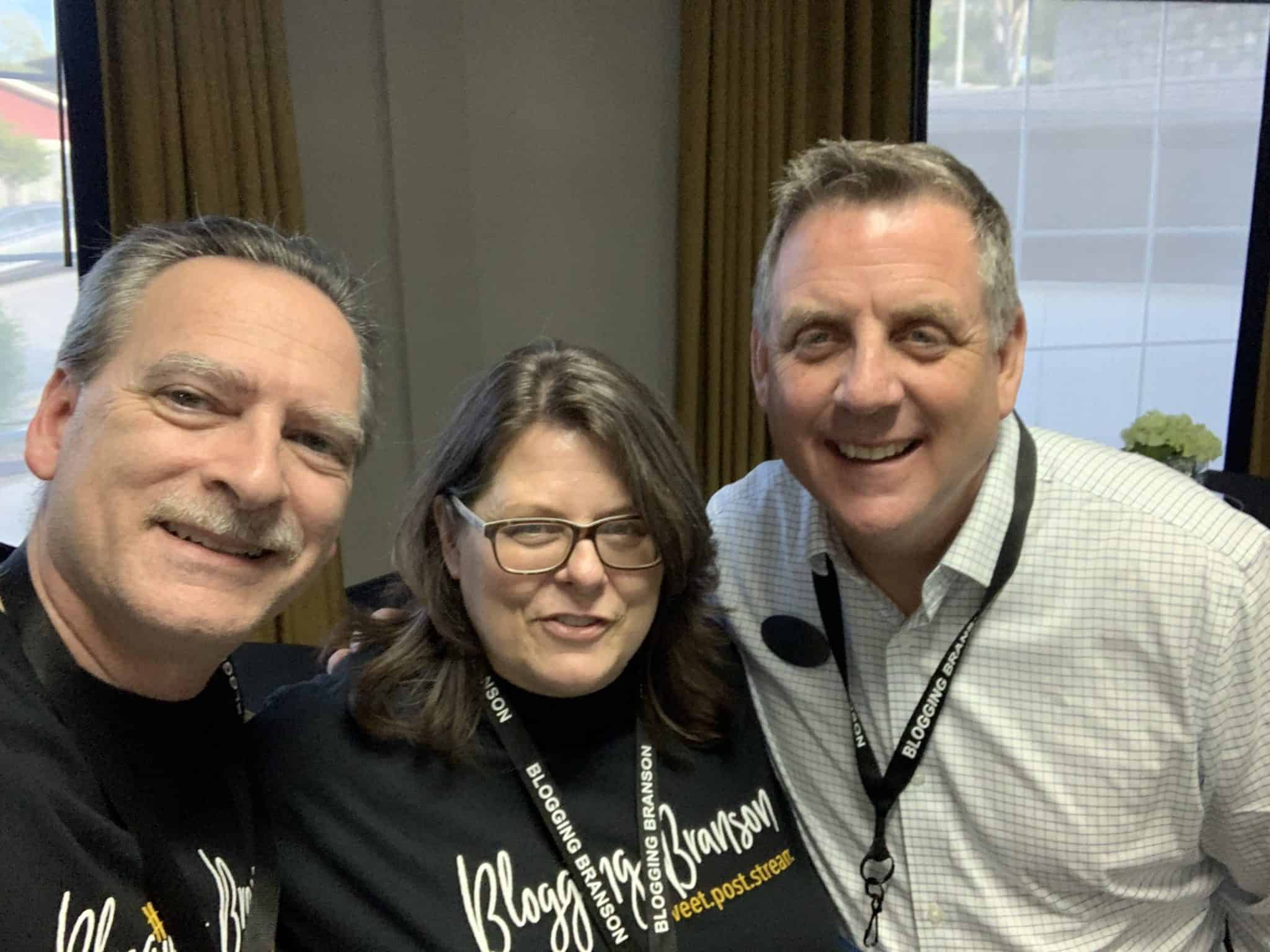 Find out more about the hotel:
The Stone Castle Hotel & Conference Center
3050 Green Mountain Drive
Branson, MO 65616
800-677-6906
Website: https://bransonstonecastle.com/
Branson Attractions and Restaurants:
Branson's Imax Entertainment Complex
Clay Cooper's Country Express at the Clay Cooper Theater
Dolly Parton's Stampede Dinner Attraction
Fall Creek Steakhouse
Florentina's Ristorante Italiano
Hughes Music Show at the Hughes Brothers Theater.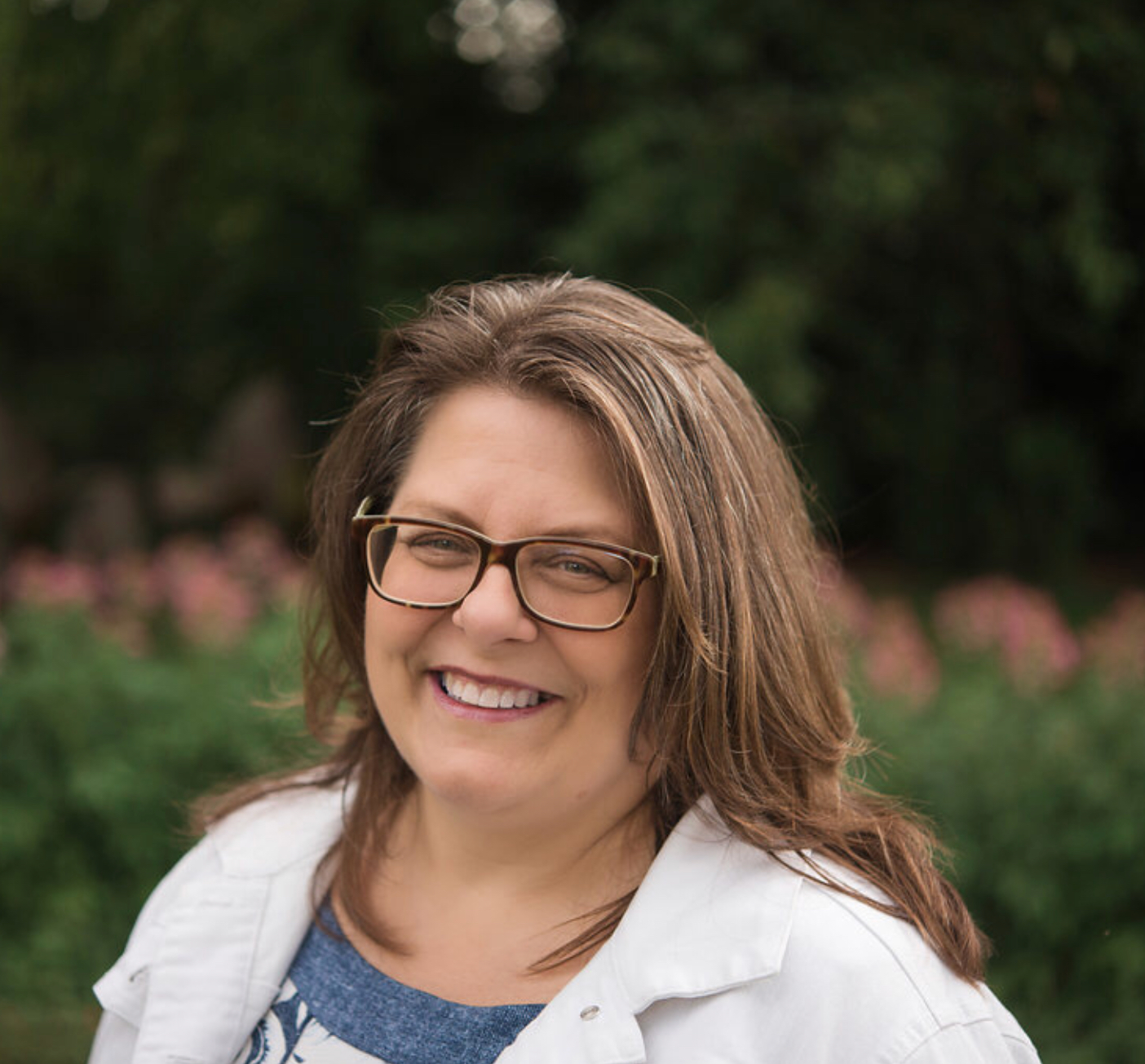 Homeschooling mom – 26 years and counting
Autism Mom
Movie reviewer/Travel blogger
Disney enthusiast