with Bonus Teaching Ideas
Humans love "based on a true story" movies, but they especially love ones based on a true story about animals. The true story of Balto was that he was a purebred Siberian Husky born in a kennel and sold to Gunnar Kaasen. He was part of a sled dog team that delivered serum to a hospital in Nome, AK, and saved the town from a serious diphtheria outbreak. In this Balto Movie Review, we attempt to separate fact from fiction and give you the info you need before letting your children watch this movie.
While Balto (1995) is an animated film and is rated G, this parent's guide will answer questions you may have. Is this movie suitable for children? This parent's guide will give you the necessary information before watching Balto with your children.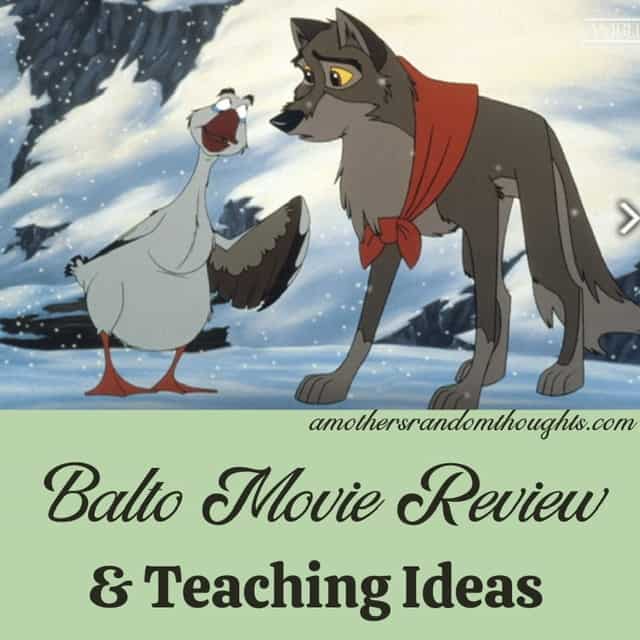 Synopsis of Balto Movie Review:
The animated feature film opens as a live-action movie in New York City's Central Park. An older woman is with a younger girl. The old woman is looking for something. When she can't find it, she sits on a park bench and begins to tell the little girl a story.
This is when the animation begins. The year is 1925. Balto is a wolf-dog living in Nome, Alaska. Balto was abandoned as a young pup and raised by Boris, the comic relief snow goose. Obviously, the best way to move goods and mail was by a team of sled dogs. When diphtheria hits the town of Nome and it is too snowy to transport the needed medicines by train, multiple teams of dogs work tirelessly to relay the medicine hundreds of miles in record time.
In the movie, Balto, the main character, is referred to as a "wolf-dog," but he was actually a Siberian Husky. Why they decided to portray him as part wolf is beyond me. The majority of the movie was told from Balto's perspective. Balto is not an "official sled dog" but he knows he can help save the town.
What Parents May Want to Know:
Positive Content:
While Balto is rejected by his mother and the townspeople, he is still kind. In one scene, he uses shards of glass to show Jenna that beauty can come from broken things. Furthermore, this is a story of sacrifice and doing the right thing.
Violence:
in the movie, a butcher tries (unsuccessfully) to cut the head off a snow goose. The goose is saved.
Dogs growl and fight. Some of the dog fights get intense. There are several scary scenes throughout the movie.
Children are shown sick, and a row of child-sized coffins is shown. Balto looks shocked at the site of them.
A huge grizzly bear attacks some dogs and is seen with his mouth wide open, and he has huge claws. The bear does crash through the ice to his death. At this point, it appears Balto has succumbed as well, but he is saved.
Dogs are running through a cave, and icicles are falling all around them.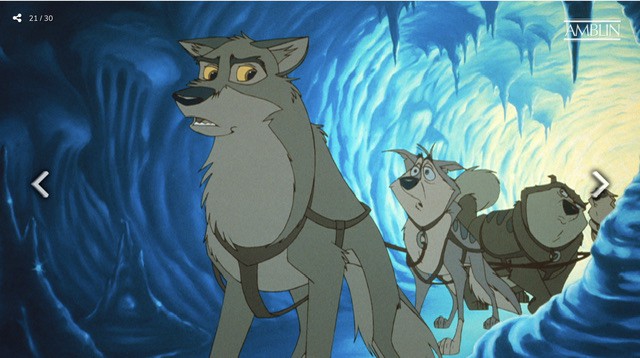 Other Content:
One dog is just pure evil. He is jealous and lies to intentionally make himself look better.
Balto Movie Review Viewing Recommendations
This movie is rated G and is suitable for most audiences. However, there are a few scenes that depict fighting and animated violence. Some children may be afraid of this.
Furthermore, much of the movie is pure fantasy and historically inaccurate. My recommendation is to read the book, The Bravest Dog Ever: The True Story of Balto, and research Iditarod sled dogs. Watch some YouTube videos of Iditarod Races.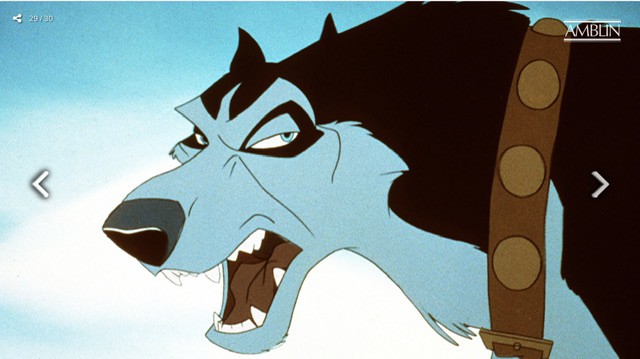 If you need more proof to pass by this mushy movie, the Rotten Tomatoes rating currently stands at 56%, with an audience score of 70%. While Togo, which is a much more accurate retelling of the race, has a rating of 93% and an audience score of 94%.
This post contains affiliate links. As an Amazon Affiliate, I do earn a small commission from qualifying purchases.
Teaching with the movie Balto:
If you are set on using this movie to teach actual events, I will give you some ideas to incorporate this movie into your schooling.
First, I advise reading the book, The Bravest Dog Ever: The True Story of Balto by Natalie Standiford, and then watching some of the Iditarod races online. 
Discuss fictional stories versus factual stories. Even though something may be based on a true story, it may not be factual. The easiest way to teach this to young kids is to watch or read obvious fictional stories such as Clifford the Big Red Dog. Ask questions related to Clifford such as, "Is a dog like Clifford possible? Have you ever seen a giant red dog?"
Next, because the movie portrays a diphtheria epidemic affecting the children of Nome, research diphtheria and how many people in Nome were affected by this sickness. Find out how it was treated in 1925, and how we treat it today. Where are there diphtheria outbreaks in present day?
Boris is a Russian snow goose. What is a Russian snow goose, and how are they different and/or the same as other geese? Why was a Russian snow goose in Alaska? Research the migration paths of the Russian snow goose and where Alaska is in relation to their travel path.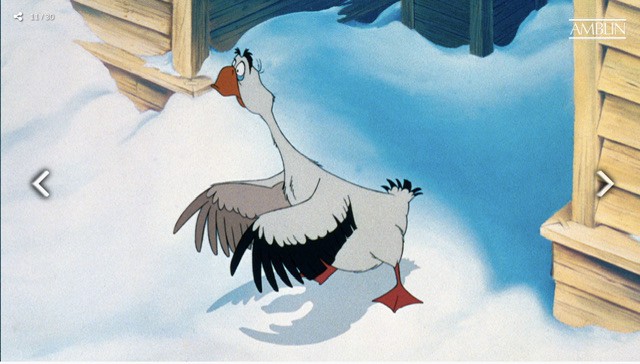 More Ideas:
The best way to use this film to teach is to talk about and research the original Balto and what really happened. Why did Balto become so famous? How is the movie so different from the original story?
Creative expression often changes the truth about what really happened, Teach your children to think critically when they watch a movie, the news, or read a book. Research and find out what happened in real life. This is the best way to raise critical thinkers. If children see that movies are not what they portray or if they say, "based on a true story," but the story has been changed significantly, they are more apt to question what they see and hear in the world around them.
Another great idea is to visit the statue in NYC's Central Park or the mounted Balto display at the museum in Cleveland.
If you have older kids, watch Disney's Togo and compare the two dog sled teams. Was the real dog (Balto) a brave dog? What made the dog brave?
In the movie, they show the aurora borealis. This is a great time to look at pictures and videos of this amazing phenomenon and research why it occurs. While this has been on my bucket list, I doubt I will see it in person, but I am sure it is awesome to witness.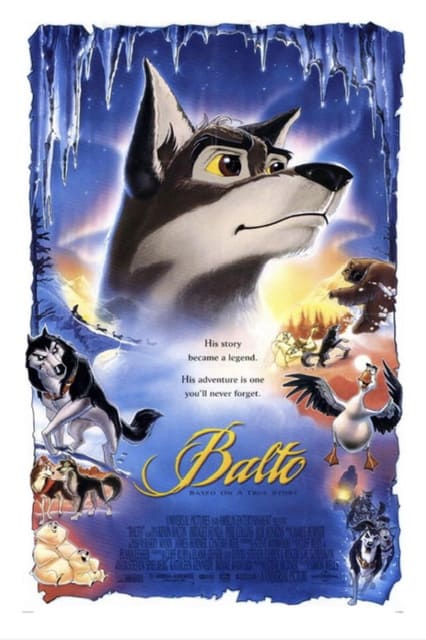 About the Movie Balto:
Rating: G
Runtime: 1 hour, 17 mins.
Release Date: December 22, 1995
Cast of Balto:
Old Woman in park (Grandma Rosy) played by Miriam Margoyles
Young girl in park (Granddaughter) played by Lola Bates-Campbell
Balto voiced by Kevin Bacon
Jenna voiced by Bridget Fonda
Boris the Russian Goose voiced by Bob Hoskins
Luk, Muk (polar bears) voice of Phil Collins
Steele Voiced by Jim Cummings (Winnie the Pooh)
Nikki voiced by Jack Angel
Sylvia, Dixie….Sandra Dickinson
Doc……………….Donald Sinden
Katlag…………..Danny Mann
Telegraph Operator…Garrick Hagen
Young Rosy voiced by Juliette Brewer
Rosy's Father…William Roberts
Star voiced by Robbie Rist
Extra Voices……Reed Marin, Adam Long
Extra Voices……Austin Tichenor, Mike McShane
Directed by: Simon Wells
Producers: Steve Hickner, Steven Spielberg,
Kathleen Kennedy
Edited by: Nick Fletcher
Written by: Cliff Ruby, Elana Lesser, David Steven Cohen
Roger S.H. Schulman
Music by: James Horner
Production Company: Amblin Entertainment
Distributed by: Universal Pictures
Frequently asked questions:
Where can I watch Balto?
Balto is currently not streaming for free anywhere. You can rent Balto on Amazon, YouTube, Google Play, Apple TV, Redbox, and Vudu.
What type of dog is Balto?
Balto was a purebred Siberian Husky.
Who was the breeder and owner of Balto?
Leonard Seppala was the owner and breeder of Balto who was born in a kennel.
How old was Balto when he died?
Balto was 14 years old
Where can I see the remains of Balto?
There is a bronze statue in New York City's Central Park. Additionally, the Cleveland Museum of Natural History has a special exhibit dedicated to Balto and sled dogs.
What was the outbreak that Nome, Alaska, was experiencing?
There was an outbreak of diphtheria. There was a lifesaving serum, but it was 500 miles away in Anchorage, Alaska.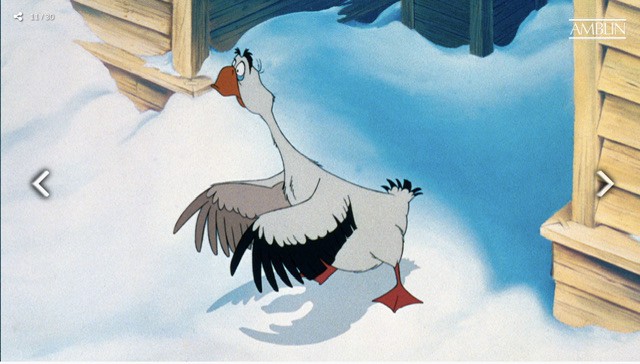 What is the name of the race that delivered the serum?
It is known as the "Great Mercy Race."
How many teams of sleds transported the serum?
There were 20 mushers and over 200 dogs used to make the almost 700 mile trip.
What does mush mean and what is a musher?
Mush originated from the word marche which is French to move walk or move. It is used to start a team of dogs, in essence it means GO.
A musher is someone who controls the sled in a team of dogs.
What is the Iditarod Trail?
It was a trail that was used by sled dogs to carry the mail.
What is the Iditarod Race?
This annual dogsled race occurs each year in March. The teams travel from Anchorage to Nome, Alaska.
Why did Balto become famous?
Balto's team was the final team of dogs delivering the needed medicine to Nome, AK.
Where did Balto live out his days?
After delivering the serum and becoming "famous," the sled team of dogs was in a "museum" in Los Angeles. Cleveland businessman George Kimble negotiated to buy them for $2000. The dogs were placed in the Brookside Zoo (Cleveland Metroparks Zoo).
When did Balto die?
Balto died on March 14, 1933. He was stuff and placed on display at the Natural History Museum in Cleveland.
How many days did it take to deliver the serum?
It took approximately 5 days to deliver the serum.
Were there other famous dog teams?
Leonhard Seppala led a team of dogs with Togo as the lead dog. Togo and his team went the furthest of any team. They went from Nome to Shaktoolik (170 miles) to meet up with the antitoxin. Then they went from Shaktoolik to Golovin (91 miles) to pass the serum to the next team waiting.
Leonhard and his team traveled a total of 261 miles.
After his death, Togo was stuffed and can be seen at the Iditarod Trail Headquarters Museum in Alaska.
What does Balto mean?
Balto was named after Samuel J. Balto who was the first to cross the Greenland Ice Cap in 1988.
Since this movie is told through the eyes of Balto, most of the dialogue is fabricated, and much of the movie is fantasy.
Are there other Balto movies?
Yes, there are two other direct-to-video films, Balto II: Wolf Quest and Balto III: Wings of Change.
Does Kevin Bacon play Balto in the sequels?
Maurice LaMarche plays Balto in Balto II and III.
What other inaccuracies are there in Balto?
First, Balto was a black and white purebred Siberian Husky. In the film, he is shown as a brown and gray half-wolf dog.
Additionally, in the film, he is shown as a "stray mutt."
The film implies one team of dogs was going to get the medicine, but it was actually 20 teams in a relay.
Furthermore, while only a few children are shown sick in the film, the reality is that there were many sick people in Nome, including adults. 
Another factor not discussed in the film is that Balto was neutered as a pop. In the sequel, he "fathers" children, but in reality, he is sterile. In the sequels, he continues living in Nome, but he actually lived the rest of his life in a zoo in Cleveland, Ohio.
Why does Boris look and sound like Scuttle from The Little Mermaid?
He does, doesn't he?
Interesting tidbits:
Balto's release date was December 1995. This movie was overshadowed by Toy Story which was released on November 22, 1995. Toy Story had a budget of $30 million and brought in $394.4 million at the box office. At the same time, Balto had a budget of $31 million and only brought in $11 million at the box office. 
Did the film win any Awards?
Balto received five Annie Award nominations. However, it lost to Toy Story for Best Animated Feature.
What was Amblin Entertainment and Amblimation?
Steven Spielberg formed Amblimation, the British animation subsidiary of Amblin Entertainment. Amblimation (the animated division) produced three movies. The first animated movie produced was An American Tail: Fievel Goes West (1991). Then they produced We're Back! A Dinosaur's Story (1993) was released, and finally, Balto (1995). Amblimation's mascot was Fievel Mousekewitz and appears on the logo.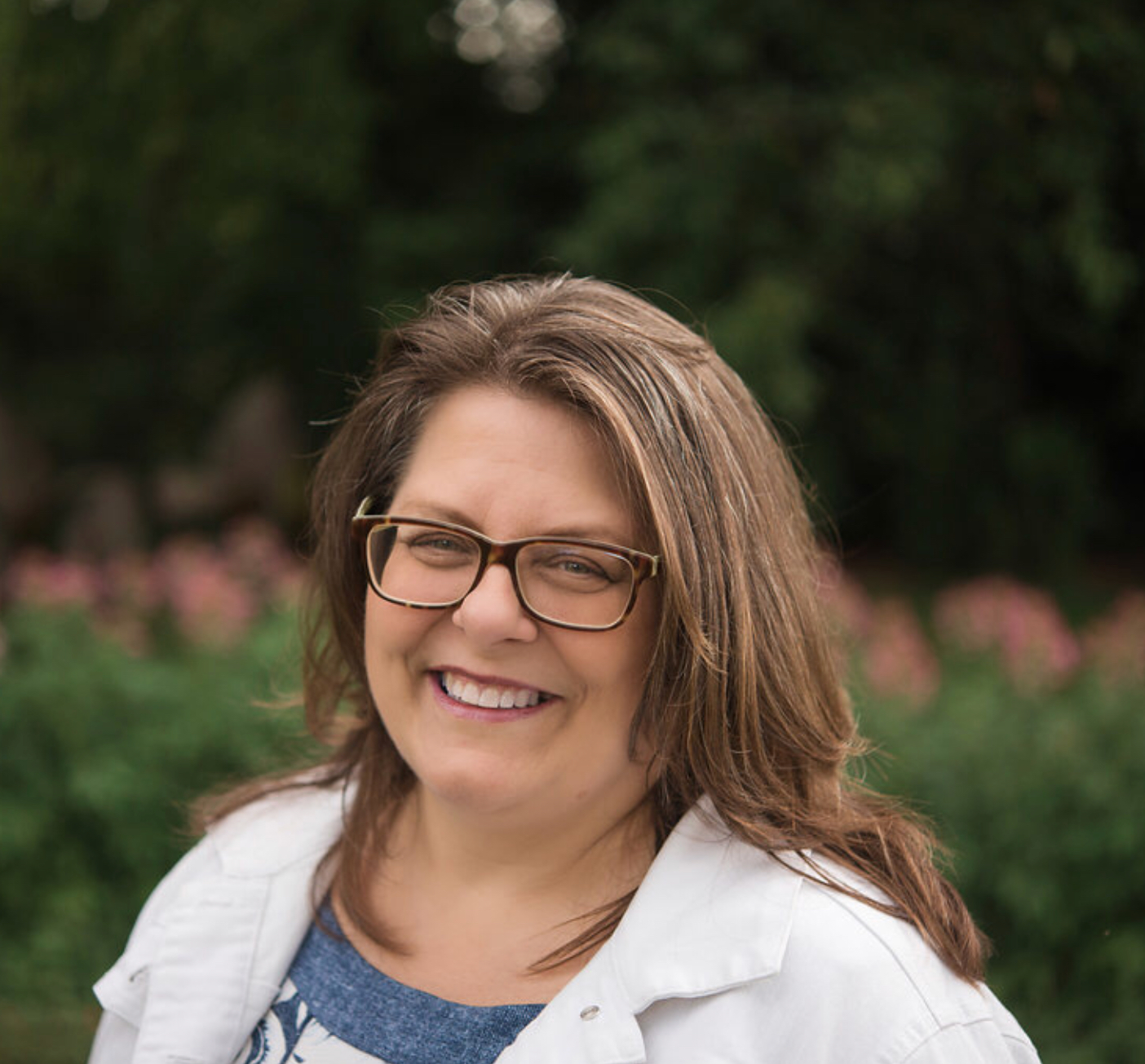 Homeschooling mom – 26 years and counting
Autism Mom
Movie reviewer/Travel blogger
Disney enthusiast