Disclaimer: My family and I have not received any compensation for my review, and we pay for our own tickets. I am a mom of 5 children who has done movie reviews for movies for over 10 years.
This post contains Amazon Affiliate Links.
PETER RABBIT
THE MOVIE
WHY I CANNOT RECOMMEND THIS MOVIE FOR CHILDREN

THE SYNOPSIS:
Beatrix Potter's Peter Rabbit is a child's story with a dose of reality mixed in. Peter and his family live in a burrow under a tree. Peter's father was killed by Mr. McGregor, and Peter's mother worries about how reckless Peter is. Mr. McGregor is out to get any rabbit that comes into his garden. It is the age old story of rabbits and gardeners. They eat our food, and we try to stop them.
Sony's Peter Rabbit movie had the potential to be a delightful children's movie. It follows the above storyline. However, when Mr. McGregor has a heart attack, and his great nephew moves in, Beatrix Potter's delightful story is forgotten. The movie then becomes Elmer Fudd on steroids.
When the younger McGregor moves in, he quickly takes an interest in his peaceful, charming neighbor, Bea. Bea is a terrible artist. Her only redeeming works are her delightful paintings of the rabbits in the burrow. And she loves those rabbits and looks after them. Peter and young McGregor are mortal enemies, but both care for Bea. Neither McGregor nor Peter want to risk the relationship with Bea, so they pretend to get along in her presence while plotting the destruction of each other.

THE GOOD:
Everytime Bea is on the screen, it is as if they captured the spirit of Beatrix Potter. Beauty and calm surround Bea, and the world is harmonious. The scenery of the countryside is gorgeous, and Bea's cottage is delightful. This is a modern day princess who loves and cares for all.
The acting and animation are great. The character development is spot-on. The premise is charming. And it ends there!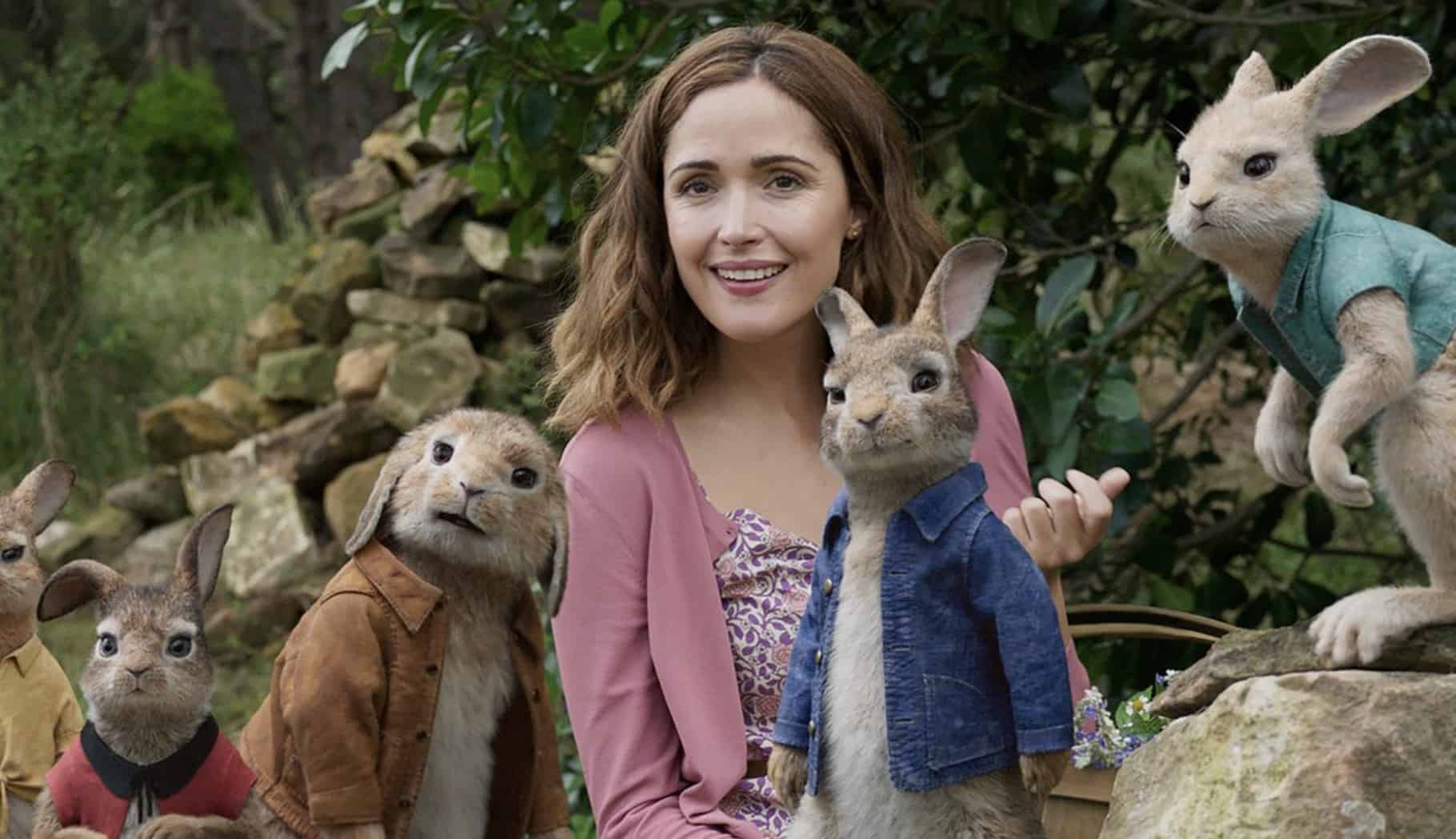 THE BAD:
The screaming. If you follow my reviews, I talk about how much screaming there is in most non-Disney children's movies. My youngest son, Jack-Jack is autistic, and acts out movies. You realize just how much screaming goes on in many movies when your child is acting the movie out over and over and over again. This movie is no exception. Apparently screaming is such a great time filler without having to come up with good dialogue. There is plenty of screams in this film.
There is one swear word (d-mn) that is totally unnecessary. There are other words like idiot that are sprinkled throughout the movie.
The slapstick violence is non-stop. This is not a gardener trying to rid their garden of a rabbit. The gardener will stop at no lengths to kill the rabbit, and the rabbit is eager to kill the gardener.
On screen, the elder Mr. McGregor has a heart attack and dies.
The party the animals have looks like a scene out of Animal House.
THE "WHAT THE H-LL WERE THEY THINKING?":
If you know me, you know I don't swear, but there is no other way to say this. The producers, directors, and artists, could not have put this movie together collectively without anyone thinking that a number of things were way out of line.
Beloved Peter Rabbit goes from mischievous rabbit to all out sadist. Not only does he want to get rid of the younger McGregor, but he is intent on killing him in any way possible.
ALLERGY: McGregor is allergic to blackberries, and in one scene, Peter has his siblings shoot a blackberry into McGregor's mouth. He immediately has a reaction, drops to the ground, and at the last minute he pulls out an epi-pen and plunges it into his leg.
After the reports across the country of children touching and trying to get other children who suffer from life-threatening allergies to eat food items, this scene is too much.
THE CARROT SCENE: Mr. McGregor is in his garden kneeling down. Peter comes up behind him. Mr. McGregor's butt crack is showing (think plumber). Peter picks up a carrot and as his siblings are encouraging him to leave the garden, he is contemplating shoving the carrot. This scene made me so uncomfortable. It is a horrible scene in a child's movie. This scene shows the depravity of most of the people in the movie industry. They are so out of touch with reality that anything that hints of sexual humor in a children's movie is okay for them.
MY RECOMMENDATION: There is no way I could recommend this movie to any parent. While it had the potential to be entertaining, it is not worthy of spending your money on, or even seeing it when it comes out on DVD.
Thanks for reading! I would love to hear your comments below!
PATTY @ A Mother's Random Thoughts