The following posts contain affiliate links. This means I receive a small percentage of the sale without adding any cost to you. Thank you for your support for my website.
Snowy Days, Christmastime, Hot chocolate and books! The perfect pairings.
Do you have a favorite book that you read to the kids with a mug of hot chocolate? My children love to go out to play in the snow. While they are outside playing, I throw a couple of blankets in the dryer and start the hot chocolate. But I think I am going to add to the tradition by picking a favorite book and reading while we sip our cocoa.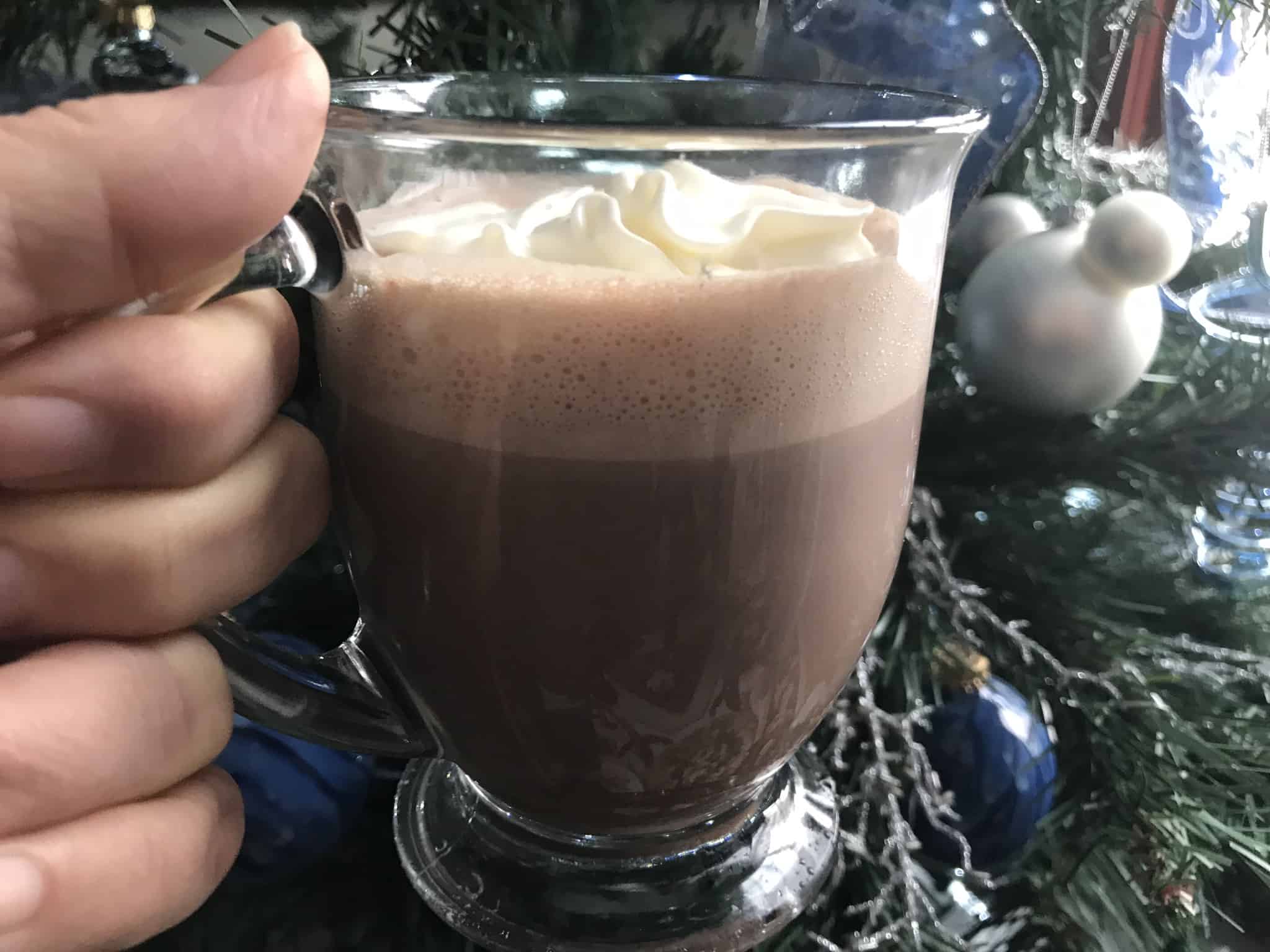 Here are some of the books that I will set aside for Hot Cocoa Days!
The Polar Express by Chris Van Allsburg
Clearly our favorite hot chocolate kind of book. This book tells the story of a young boy who boards a train one Christmas Eve and rides it all the way to the North Pole where he finds the magic of Christmas that he never outgrows. This book will delight your children over and over. After reading the book, watch the movie for added fun. This book pairs well with hot chocolate chip cookies.
The Sweet Story of Hot Chocolate by Stephen Krensky
This delightful non-fiction story gives you history of hot chocolate. The History of Fun Stuff is a series, and this book is just one of several in this series that is sure to delight any reader. It contains fun facts such as soldiers in the Revolutionary War received a monthly ration of chocolate for drinking.
Curious George Goes to the Chocolate Factory by Margaret & H.A. Rey
While your sipping your hot chocolate, why not read about the chocolate factory? Curious George is always a delightful book to read to young and old. In this book, the man with the big yellow hat takes Curious George to a chocolate factory where George goes off an an adventure to investigate.
The Gingerbread Man by Parragon Books
Retelling of the classic story of the Gingerbread Man. Just make sure to serve gingerbread cookies alongside your hot cocoa when reading this book.


The Snowy Day by Ezra Jack Keats
This was one of my favorite picture books as a kid, and it was the winner of the 1963 Caldecott Medal (This was before I was born!). This book follows a little boy on his adventure around town on a snowy day.
If You Give A Moose a Muffin by Laura Numeroff
This book in the popular "If You Give A. . ." Series is sure to delight your children while they sip their hot cocoa. Have fun coming up with your own versions of "If You Give A…" Start with "If you give a little boy a cup of hot chocolate, he will want _______ to go along with it." Write down their answers, and have them illustrate the book at a later date.


At the Same Moment Around the World by Clotilde Perrin
Discover what children do "at the same moment" around the world. Benedict is drinking hot chocolate in Paris while Khanh is having a nap in Vietnam. Illustrates the time differences around the world.
My Favorite Chapter Book for a snowy, hot chocolate kind of day:
Mr. Popper's Penguins by Richard Atwater
This classic has been read to and by girls and boys for decades. I remember having it read to me, and then later reading it to my kids. It is such a wonderful book that I have put it on the reread list for this January.
Do you have a favorite hot chocolate, snowy day book? Or movie? Please share it with me! Maybe it will become one of my families favorites.
Thanks for following along,
Patty @ A Mother's Random Thoughts
For more reading fun, See "10 Books That Teach Kindness"