Disclaimer: I have agreed to receive a 3 month subscription to Sensory TheraPlay in exchange for my thoughts on this service/product. Affiliate links are included in this post. I will receive a small percentage of any sales without costing you anything additional. Thank you for supporting this blog.
REPETITION. Sometimes it seems like we are on an endless loop. We keep repeating, over and over and over and over. . .
Jack-Jack is twelve. The other twelve year olds are running through the fairgrounds with their friends. He would love a friend, but he can't relate to other twelve year olds. If I looked at Jack-Jack only through the eyes of what a twelve year old are doing, I would cry. If I compared Jack-Jack to typical children, I would only see the deficits.
But we work on the deficits with things like the Sensory Theraplay Subscription Box. And while this box is just a small portion of what we use to help Jack-Jack, it is one that delights us all. And Jack-Jack entertains us all with his antics.
If you have just joined me, I have 5 children ranging in age from 29-12. My youngest is autistic. I also have 5 granddaughters from 4 years old to 5 months. Sensory TheraPlay Box is a subscription box service. The company is owned by an occupational therapist who has 2 daughters. Along her journeys she came up with this concept and each month offers a boxful of goodies designed to help children overcome!
Our county fair is at the end of August. This is something that only happens once a year. Weekly progress is hard to see. I am in the trenches day after day, and often can't see progress from one month to the next, but the county fair is a marker of sorts for me.
Jack-Jack shows the same two animals each year at our county fair.  He brings a Market Hog and a Pygmy goat named Anna. And I can see progress from one year to the next at our county fair. I can see him recognize people, know the order of things, and see him grow in understanding.
But that list of things labeled can't grows. Jack-Jack can't. . .I get tired of trying to explain to people. He can't go into the show ring by himself. He can't complete his record book. He can't. . .
Because we are sometimes so entrenched in dealing with the moment, day after day, on an endless loop, that the record book is a mountain. And if I sit and do his record book for him, you will see what I can accomplish, but the goal is to see what Jack-Jack can accomplish. And what he can accomplish is coming to the fair and going into the show ring, afraid of the world around him, and staying up way too late to sell his pig.
But as he ages, more people seem to understand. More people see the deficits too. Because as he ages, the gap widens, and as it does, it sometimes seems like a chasm. In this latest box we have the following items all designed to help Jack-Jack (and the rest of us) close that chasm just ever so slightly: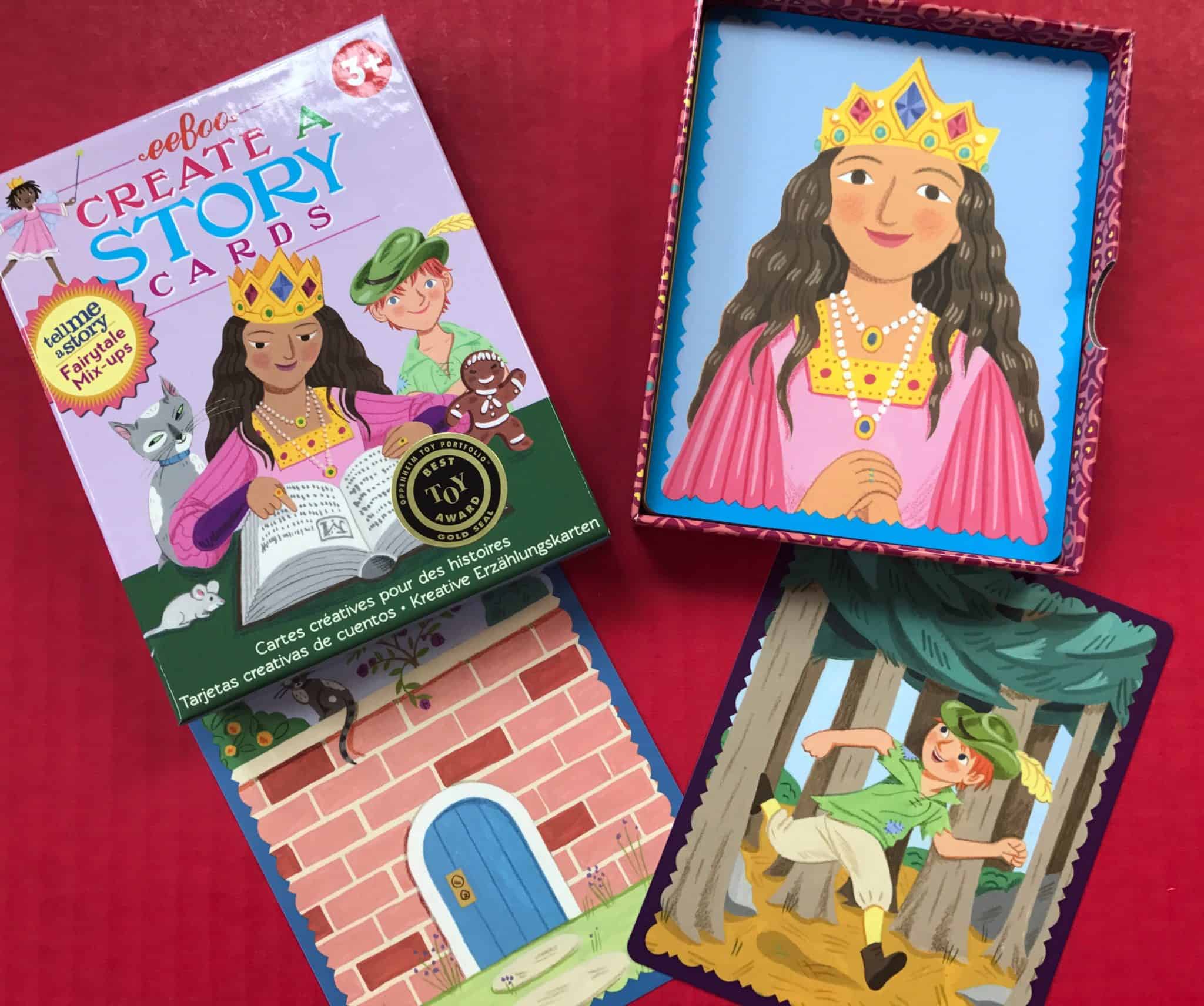 FUN AND FUNCTION DISCOVERY PUTTY: Works to strengthen hands and develop fine motor skills. Find the transportation pieces hidden in the putty.

CREATE A STORY CARDS: These award winning cards are a great tool for helping children create stories. This is an area that Jack-Jack struggles so we know these will be an integral part of our "therapy."

SPIROGRAPH TRAVEL SET: The spirograph you know and love in a travel version.

DESK BUDDY: Textured Ruler that can be used as a fidget tool.

PORCUPINE BALL PENCIL TOPPER: Tactile stimulation on top of a pencil!
SMILEY FACE PUFFER BALL YO-YO: Place on your finger and bounce for fun!

BIG BITES CROCODILE: This hand puppet is so much fun we are all experiementing with it!
So instead of looking at the deficits, I choose to look at his accomplishments. I look at how far we have come over the past year. And instead of feeling the defeat of deficits, I choose to experience joy over the victories.
For your own Sensory TheraPlay Subscription Box visit: SENSORY THERAPLAY
Til Next Time
Patty Moliterno @ A Mother's Random Thoughts