Disclaimer: I have agreed to receive a 3 month subscription to Sensory TheraPlay in exchange for my thoughts on this service/product.
I am all about encouraging children to play. Studies have shown that children learn best through play. Heck, I learn best through play! So when I was asked to try out a subscription to Sensory TheraPlay I was more than eager.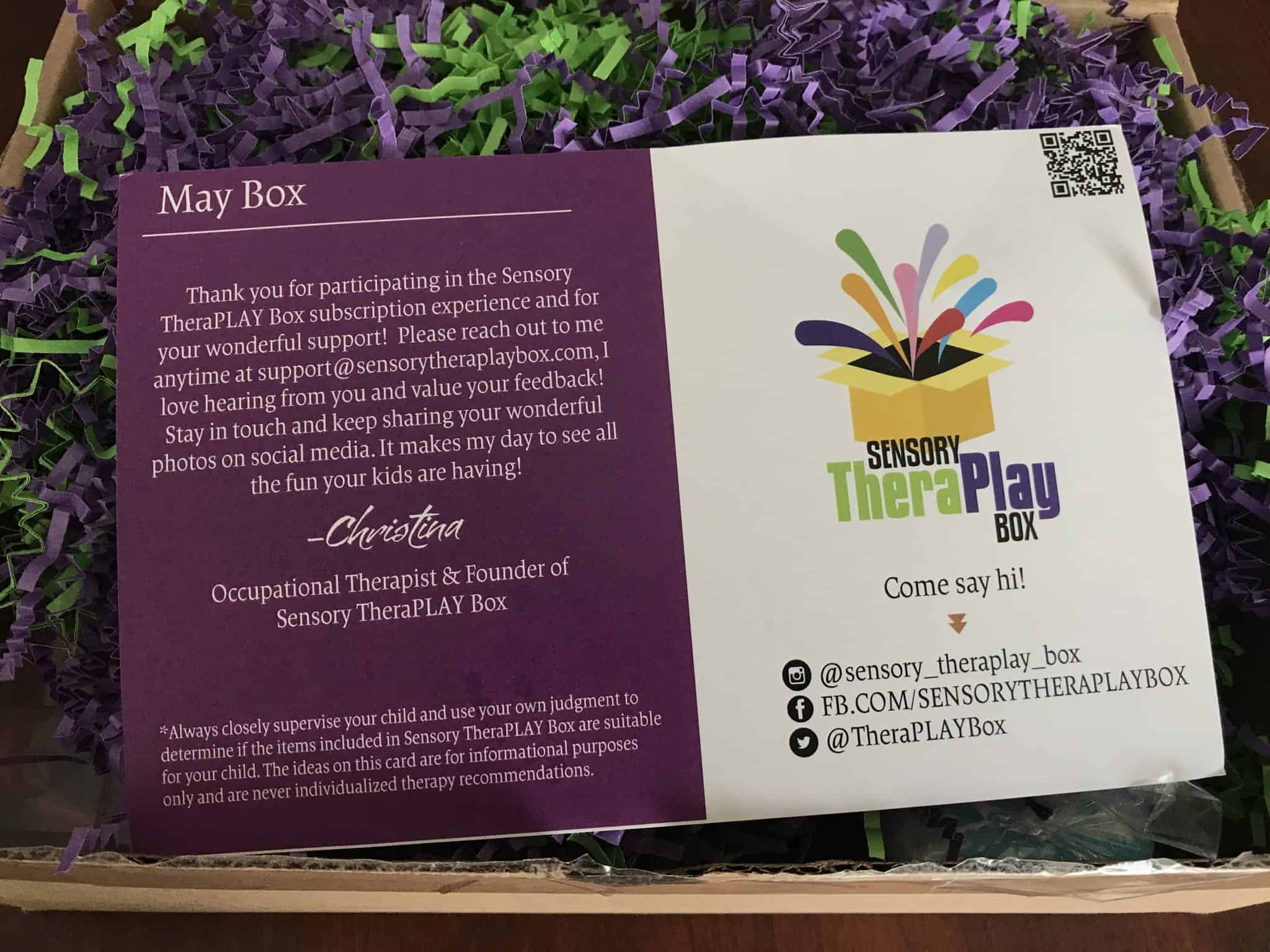 If you have just joined me, I have 5 children ranging in age from 29-12. My youngest is autistic. I also have 5 granddaughters from 4 years old to 2 months. Sensory TheraPlay Box is a subscription box service. The company is owned by an Occupational Therapist who has 2 daughters. Along her journeys she came up with this concept and includes the following in the boxes:
Favorites in the "therapy world" that therapists use

"Tried and true" goodies that have had positive feedback from parents over the years

Everyday toys that you would see in a toy store that have developmental and sensory benefits.

And most importantly…the KIDS' favorite toys! There are always those items that kids gravitate to or just love to play with.
The following thoughts are about the May Sensory TheraPlay Subscription box:
Everything in this box will be played with in my house.

These toys are for a wide range of ages.

I may have to hide some of the items if I want my autistic child to be able to play with them because everyone else wants to touch and play with them.
The box has the following toys:
SQUIGGLET: Soft rubbery sensory bracelet
DISCOVERY PUTTY (ANIMAL RESCUE): Hide and find small toys in putty
DINO SQUISHIMALS: Soft rubbery dinosaur with sensory pellets inside.
ROBOT BUDDY: Flexible wooden robot to fidget with and move in various positions.
STRETCH TO GO REPTILES: Case with frogs, snakes, and frogs to squeeeze, pull, stretch, and pinch.
BATH BOMB: Blueberry bath bomb with a surprise puppy inside
WE LOVE THESE TOYS THIS MONTH!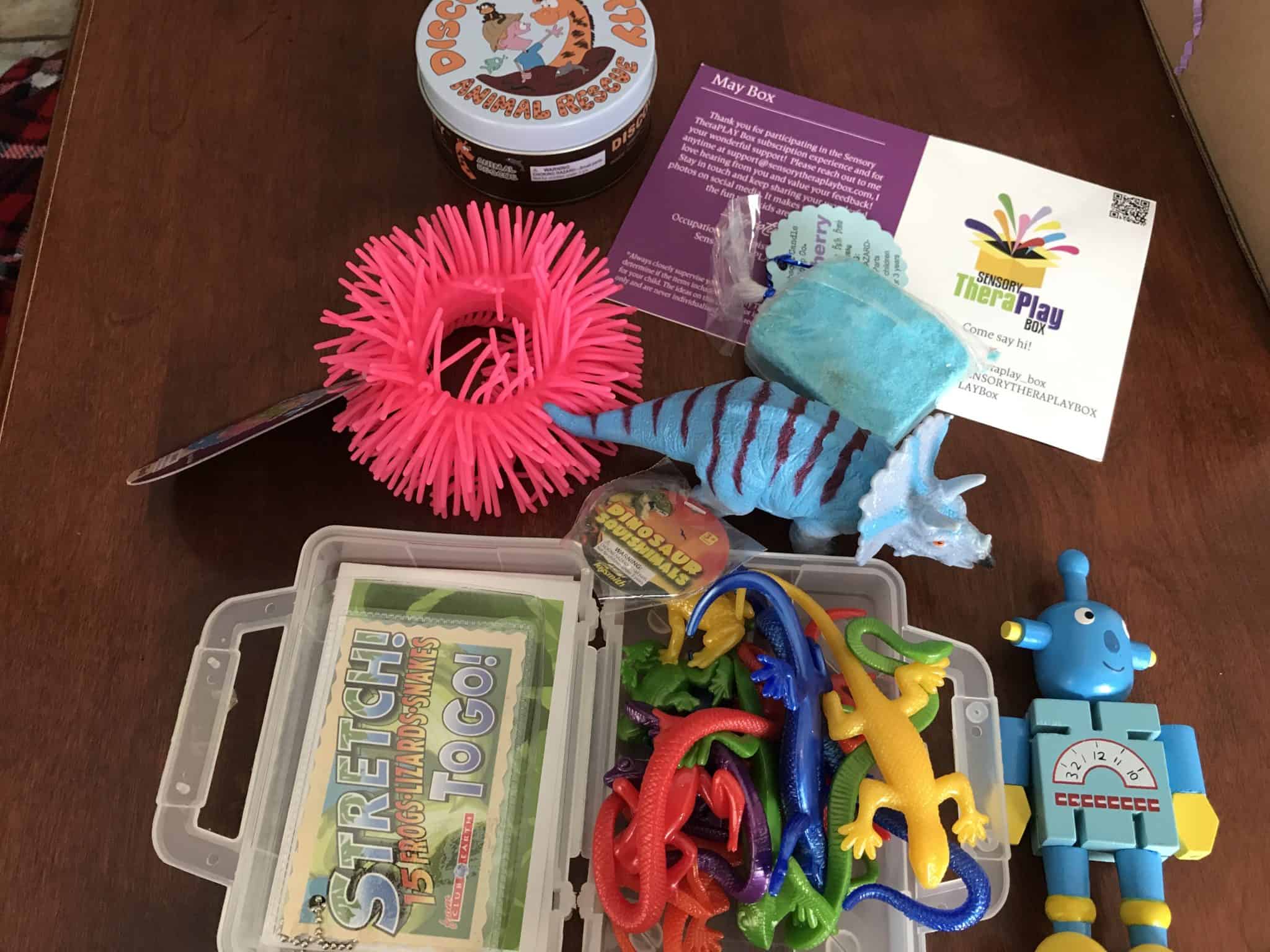 Subscription terms are 1 month for $39.95 and 3 months for $113.85 (Plus Shipping). To subscribe visit:
Look for my June box and what's inside coming soon.