When I was growing up my father had a service station. The regulars would come in the morning and sit and talk about life. When I was younger I didn't understand most of what they said, but in my teen years I went to work for my dad and got a better understanding of what they were talking about. But like most teens I was anxious to move on to something "bigger and better." I got a job at a fast food restaurant, leaving behind the older folks who were "stuck in their ways."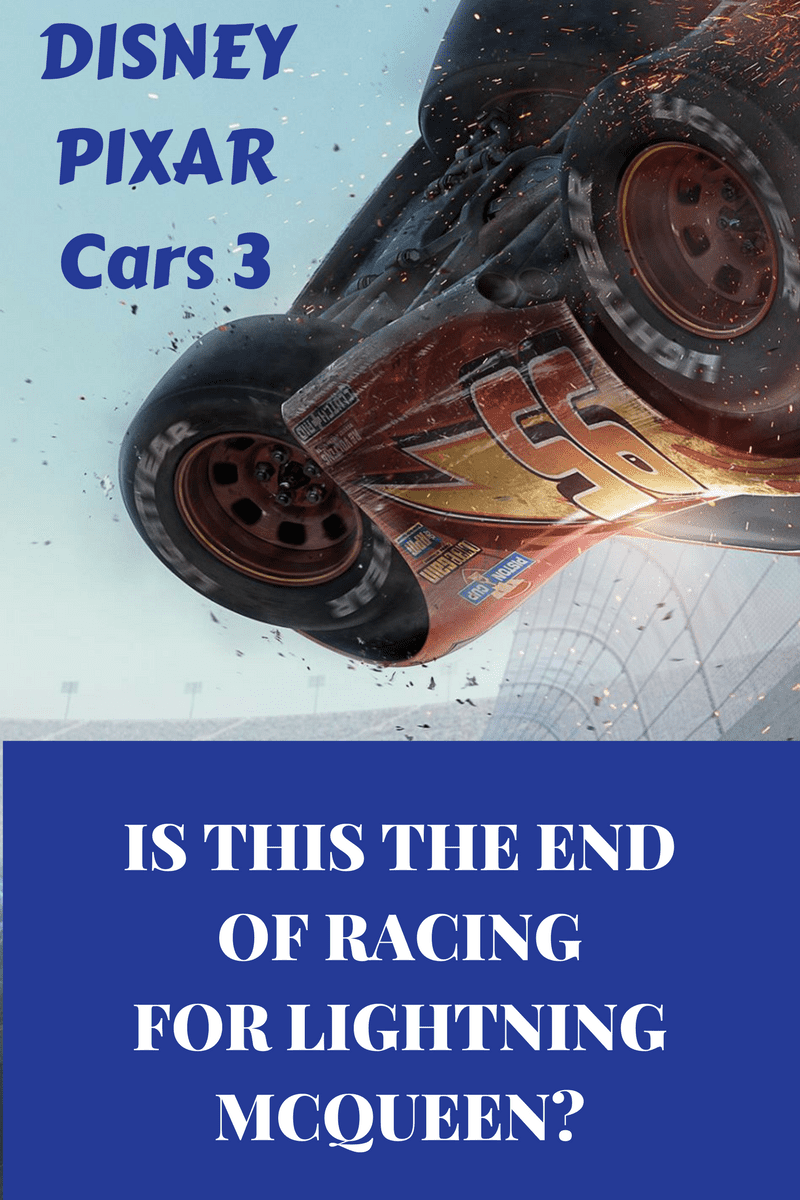 We all need mentors, but too often we only surround ourselves with people who think and look like us, i.e. the same age, profession, beliefs, and stage in life. My father became my greatest mentor. He was my go to person for life advice. But just like Lightning McQueen when I was young, I didn't recognize the value of my dad's advice. But as I got into my 20's, I saw that his type of wisdom could only be acquired through age. In the first Cars movie Lightning McQueen comes to the realization that Doc Hudson is full of wisdom and not just some worn out "has-been."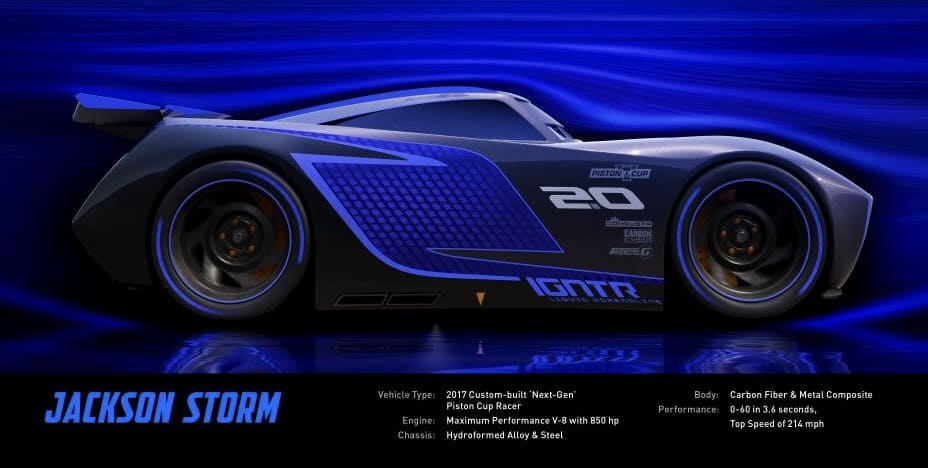 But by Cars 3 we find McQueen coming to grips with his own mortality. He desperately misses his old mentor as he now is the "old guy" being passed by a younger, newer, faster car taking the world by storm – Jackson Storm. How McQueen deals with this and other changes makes for a great movie, but also some fantastic life lessons for us all.
This movie is really about aging. Disney-Pixar Cars was originally released in 2006. Now over 10 years later as "the racing world is changing," McQueen encounters a series of racing losses. After a horrific accident (which may bother some children), Lightning is spending time wallowing in self-pity. Sally tells him to "try something new."
In a world that is constantly changing, we start to erroneously think that the older generation doesn't understand. Story Supervisor, Scott Morse, understands that you don't have to be an aging athlete to understand Lightning McQueen's plight. "I'm at a point in my career here at Pixar when I'm not the young kid coming in—a 20-year-old intern who had a Lightning McQueen toy as a kid. They're as good or better and looking for opportunities. But that doesn't mean we all step aside; we look for the positives; we look for ways to help them. And hopefully they make us all better."
And it isn't just sports or Pixar. In my own life it is the social media landscape. I personally can't tell you how many times people say to me, "You are lucky you have your daughter to help you understand social media," when in reality I am "lucky" because my daughter comes to me for advice. Most of my "mentors" in the social media world are older than me. The people I look up to are not the "social media gurus," but the respected business people who have reinvented themselves to fit into a changing world. And if you look at many of the top names in social media, it is not the younger crowd that is paving the way. The trusted names have the life experiences that make them knowledgeable about all aspects of business. And in Cars 3 McQueen learns to look to past legends to find some of the answers to his future.
POTENTIAL OBJECTIONABLE CONTENT: Lightning has an accident that may be frightening to some children. There is absolutely no foul language, but the word "dummy" is used. And there are plenty of lines that probably will be meaningless to most children. "Go kick those rookies in the trunk." "Life's a Beach and then you drive." "Hud didn't like fast women." We find out that some cars "back in the day" were running moonshine. And there are plenty of "senior" comments that I am sure your children will love to repeat to their older parents.
As an added bonus this movie is full of "Easter Eggs" especially in the closing credits. I am positive that I missed plenty of them. The biggest lessons in this movie are around the theme of "remaking yourself" and change – lessons that are helpful at any age. McQueen's new trainer, Cruz Ramirez tells him "you can use anything negative to push through to the positive." Lightning says, "I decide when I'm done."
WAS THIS MOVIE WORTH SEEING?" I personally loved it, as did my family. However, I do wish the movie would have dealt with the question of Doc Hudson. There is plenty of talk of Doc, but never what happened to him. I kept hoping I would find out.

The Musical Score is so brilliantly executed that there were scenes that needed no words to convey thoughts and feelings. But some younger children may not understand the implied meanings of the music.
The movie is complete with old favorites, but there is the added bonus of new characters that add charm to this franchise.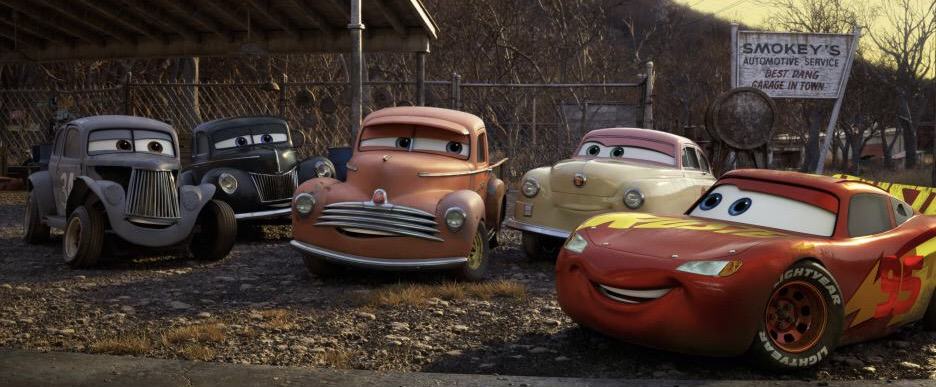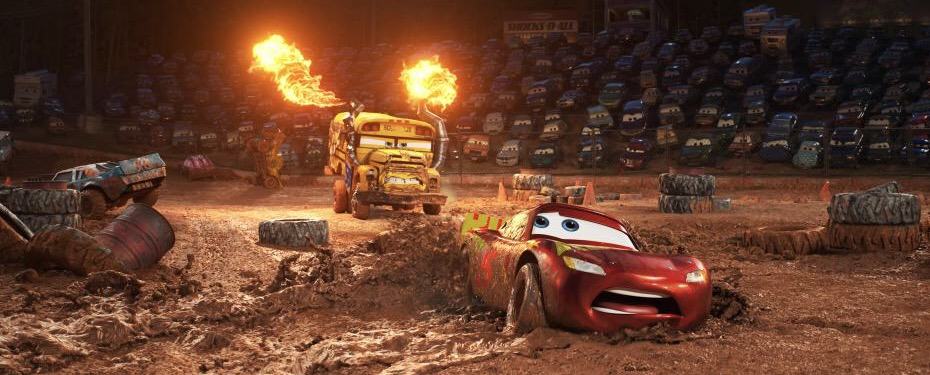 Children will love this movie and the antics of McQueen as he reinvents himself, but it is ultimately a movie for every middle-aged or older person who has heard to make room for the younger generation or who has been told to "step aside." Lightning McQueen teaches us some valuable lessons of perserverance, remaking ourselves, being able to teach others, and ultimately who gets to decide when it is time to pass the baton.
MY RECOMMENDATION: How often have you heard, "a sequel just isn't as good?" I never got that feeling from Cars 3. It is full of life lessons and is suitable for all audiences. While some younger children may be bored at the slower moving parts, it still remains a must see movie for the summer!
If you have liked this review, Please share it!
FOR FREE PRINTABLE ACTIVITY SHEETS, CLICK HERE!