There is a time for everything, and a season for every activity under heaven.
Ecclesiastes 3:1
My word for 2017 is CHANGE! I am embracing and accepting change (even when it is difficult). But sometimes we want things to change or be a certain way and no matter how much we try, they stay the same. Have you ever had a vision of something in your head that you thought you wanted? Or is your picture of perfection causing you stress because your reality doesn't match that picture?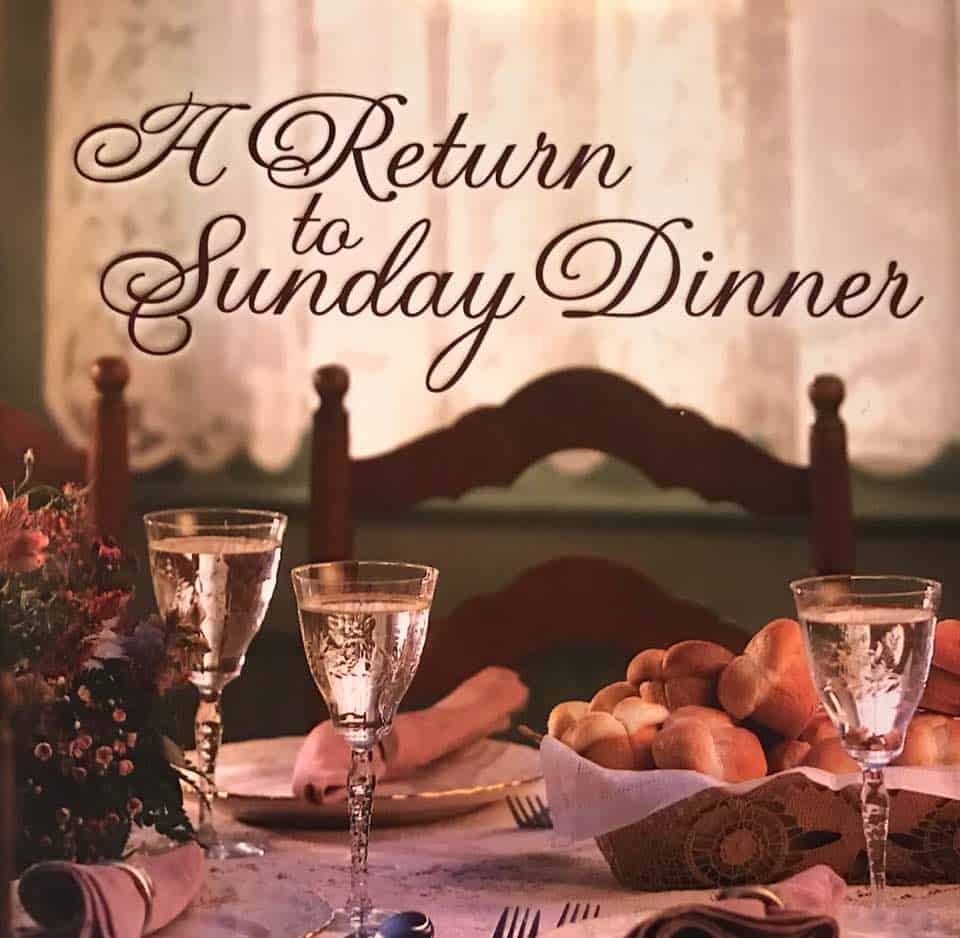 Maybe it is about your children or your spouse! Mine has been Sunday dinners. I have Sunday dinner with my children, their spouses, and my grandchildren. I talked for years about doing Sunday dinner. I had this wonderful picture of what Sunday dinner would look like. I bought cookbooks that had wonderful recipes designed for Sunday dinners. I had good china that was barely used. But I told myself when my kids were older we were going to have Sunday dinners with my china, beautiful centerpieces, and great food. We would all help prepare the meal. The conversation would be delightful and everyone would join hands and sing Kumbaya.
And then my first son got married, and he and his wife came for Sunday dinner. But since Jack-Jack (my youngest son) was still young, it wasn't quite as idyllic as I had pictured, but it was good. Within a year, my oldest son had his first child, and my second son got married. Fast forward to today. Sunday dinner – I love it in theory, but it is stressful. I still want to have Sunday dinners, but with 4 grandchildren under 4 years old, a kitchen table too small to seat everyone, and cooking and cleaning up for 12, Sunday dinner is not this picture-perfect image. In addition, I absolutely hate clean up! Most weeks everyone pitches in. But the snapshot in my mind is not the reality that is happening. And by the time everyone leaves, I am exhausted.
My "picture perfect dinner" is not quite so wonderful. And Melissa (my adult daughter still at home) is stressed by it because of my vision. Two weeks ago, the two of us spoke harshly to one another. (She snipped; I yelled). An hour later we sat and talked and cried and hugged. But for an entire week, I kept thinking, "How did my dream of dinner become this stressful?" And then I realized that it was because the dream and the reality didn't match. I drove everyone crazy because my vision wasn't realistic.
Change your visions in your head: I have changed some visions in my head.  I still want the perfect Sunday dinner. But my expectations of that dinner is what has changed. We will still eat, but I have vowed to use paper plates. My expectations of dinner with a tablecloth and china will be saved for the really special dinners (Easter, Christmas, etc), and I will live in the moment and enjoy my family. The food preparation will change too. The fare will consist of more soup and sandwiches so everyone can relax a little more on Sundays!

Change your thoughts: Instead of saying, "I will never have. . .," replace it with positive thoughts of what you do have, and what you can create. Being upset after Sunday dinner because it was not picture perfect creates more anxiety. What I do want is for my children to come to my house on Sunday and to have it be a place where they feel love, a place where we share nourishing food and good conversation, and a place they can feel comfort from the outside world. I want my home to be a welcoming beacon for my children, their children and other friends and relatives. I can create that by positive thoughts and encouraging words.

Count your blessings: I know having my children over for Sunday dinner is a blessing. I was spending so much time fussing over the preparation and clean-up that I wasn't relishing the moments spent with loved ones. Too many Sundays everyone left, and I felt like I hadn't spent time with anyone. And spending time with them is what I wanted most.

Change yourself, not your circumstances: By focusing on how I could make Sunday dinner fit in my vision of what I wanted, I failed to make changes that were healthy for me. My circumstances won't change – the table will still be too small, the ideal dinner will still be time consuming. The only thing I can change is me!

Actual Christmas Eve Dinner – No china, table is still too small.

Be Patient with Yourself: Change is difficult, even changing your mindset. I fully expect old thought patterns to creep in because after all I have been thinking and planning for the ideal weekly Sunday dinner for decades; I can't expect all change to happen overnight.
There is a season for good china and "Sunday best," but the season doesn't have to be every Sunday. This is a change that I am feeling good about. Are you holding onto some mindset that you need to change? Is there something you are hung up on that you need to let go? Maybe this isn't the season for it. Or maybe some adjustments need to be made to your expectations!