HERSHEY PARK

Do you love water parks and roller coasters? When you think about roller coaster parks, you may not immediately think of Hersheypark located in Hershey PA. But Hersheypark is a blend of roller coasters, water park, live entertainment and a zoo too!



Nestled between the rolling hills of midstate Pennsylvania is one of the premier amusement parks in the country. It first opened in 1907 by Milton Hershey as a leisure park for his employees. Eventually the park opened to the public.

Today this massive park spreads out over 121 acres. Hersheypark has some of the tallest, fastest, and loopiest coasters located in the town dubbed "the sweetest place on Earth." And Hersheypark has continued to expand and grow through the years. In fact, they have announced a new attraction coming in 2017. Hershey's Choose Your Thrill Triple Tower – Three Separate Towers standing high above the park allow you to select which experience fits you best at 80 feet, 131, and 189 feet.



My family had the opportunity to visit Hersheypark for one day, and what we found is that this is not just a one day visit amusement park. To fully experience all it has to offer we would have needed to spend 2-3 days.



Included in your admission ticket is Zoo America, the water park, and the amusement park. You can access the zoo from inside the amusement park. In the center of the park is the waterpark. I personally don't like wearing my bathing suit through an amusement park; there are lockers and changing rooms located at the waterpark so you can change. Jack-Jack loved the waterpark and could have spent the entire day there.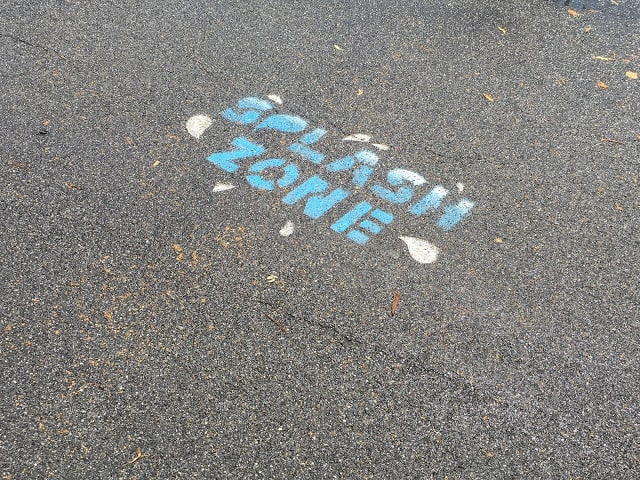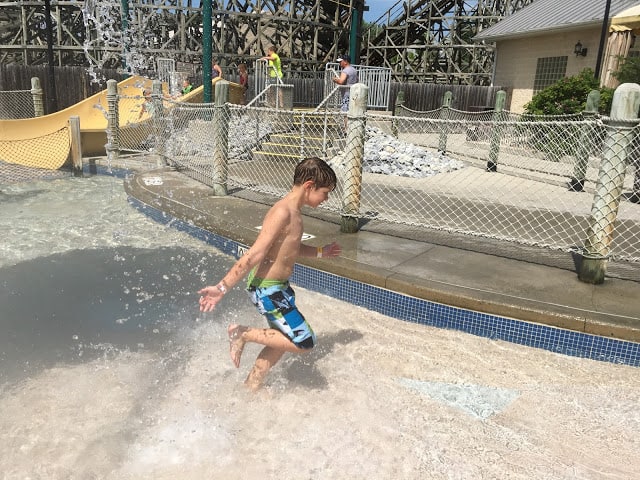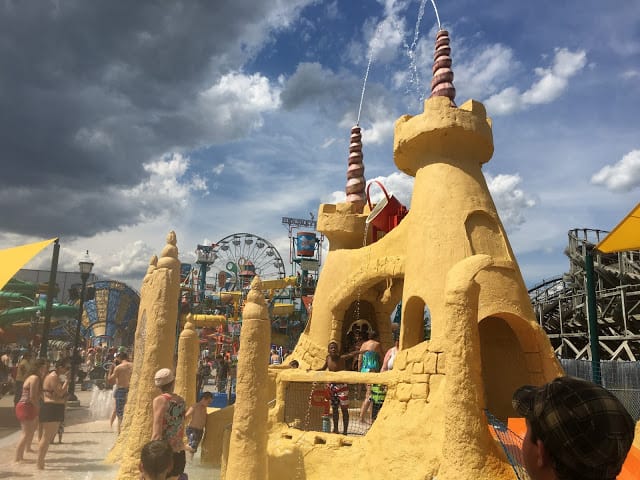 AUTISM and DISABILITIES: Hersheypark recognizes that visitors have unique needs. You can get a ride band at guest relations inside the front of the park. You will need to fill out a questionnaire. Jack-Jack was given a ride band and a card that he needed to present at each ride. To access the disability ride feature, you stand at the exit of each ride and await a ride attendant.

I always recommend watching videos online of each ride. Unfortunately Hersheypark does not allow filming on the rides, but they do have videos of each ride on their website. These videos are set to music so Jack-Jack could not experience the sounds of the rides as they occur naturally. Immersing him into the ride with sounds and park noises seems to help him overcome some fears. I showed him videos before our trip and he said he wanted to ride some of the coasters. After arriving in the park, he no longer wanted to ride them. Although he rides some coasters, the looping coasters were too daunting for him.

TICKETS: There are 1,2 and 3 day tickets. Regular tickets are for ages 9-54, with children tickets for ages 3-8. Senior and Senior Plus tickets are available too. In addition, there is a Sunset Ticket available for purchase for visits later in the day. Be sure to check the Hersheypark website for additional details regarding the Sunset Ticket. There are other discounts and ways to save money at Hersheypark including a Season Pass, Military Discount, Group Discounts, Meal Tickets, and Ride, Dine and Play Options.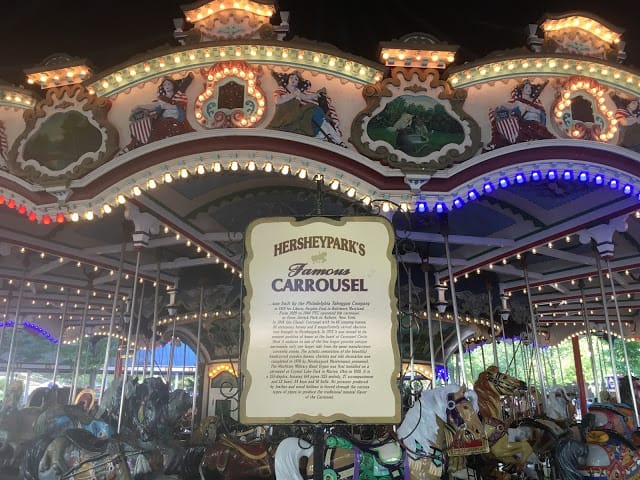 OPENING for the SEASON: Hersheypark opens for the season at the end of April and is open on Friday, Saturday, and Sunday until just before Memorial Day. Then they are open every day until Labor Day. After Labor Day they return to the Friday, Saturday, Sunday operations until the end of September. Weekends in October celebration Hersheypark in the Dark with a seasonal celebration. November and December have a special Hersheypark Christmas Candyland experience. Again check the website for days and hours of operation. The Waterpark is open Memorial Day through Labor Day. And ZooAmerica is open year round.

RIDES and ATTRACTIONS: Hersheypark has something for everyone. There are coasters, adult rides, family rides, water rides, games, and kiddie rides. Before the entrance to Hershey Park there are candy bars. These life size candies are used to measure your child's height to ensure they ride only the ones that are the safest for their height. The categories are Hershey Kisses, Hershey Miniatures, Reese's, Hershey Bar, Twizzlers, and Jolly Rancher.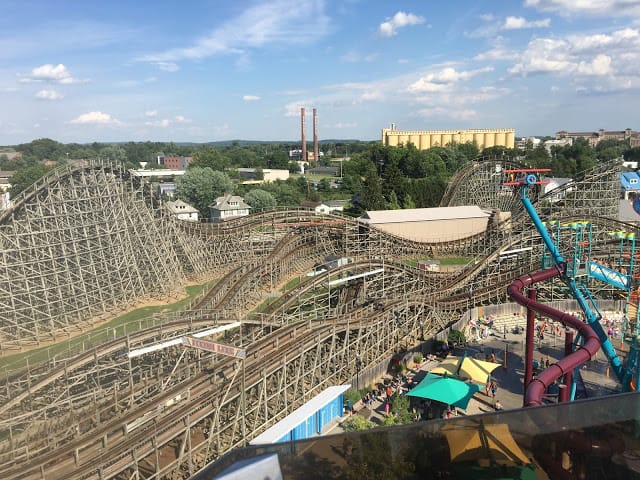 Hersheypark retains some old amusement park favorites such as the Tilt-o-Whirl, midway games and arcades, and wooden roller coasters, but don't be fooled into thinking there are not modern rides too.

The Fahrenheit is a coaster with a 97 degree drop. Also as you navigate your way through the park be on the lookout for the Hershey characters.


Tip: Make sure to get a locker when you enter the park at Founder's Circle.
Also download the Hersheypark app before your visit to familiarize yourself with the park.
With your admission ticket, you are permitted to enter the park the night before to "preview" the park. The entry time is 2 1/2 hours before park closing.

For more information about Hersheypark, visit the website here!

LODGING: We did not have the opportunity to stay at The Hershey Hotel, The Hershey Lodge, or The Hersheypark Camping Resort. But we did visit The Hershey Hotel where we ate at the wonderful Circular Restaurant. I will write a separate review of our dining experience. We also had a tour of the grounds at The Hershey Hotel and visited one of the guest rooms.

CHOCOLATE WORLD: Located near the entrance to HersheyPark, enter into a land of never ending fun, experiences, and merchandise. Plus CHOCOLATE. Chocolate World is free to enter and explore. There is a free ride, but there are also experiences that charge a fee. Be on the lookout for my thoughts on Chocolate World coming soon.



Hershey, PA is indeed a resort destination offering everything from casual to fine dining, fun and games, and history and educational experiences. The added bonus is the chocolate.


TASTE THE LOVE!
Disclosure: The FTC requires me to say that I was given one-day admission tickets to visit Hersheypark. But because I have a relationship with Jesus Christ I am bound to tell the truth, the whole truth and nothing but the truth. In other words my opinions cannot be bought with free tickets, and therefore, the thoughts and opinions expressed on this blog are entirely mine.)