(Disclosure: Affiliate Links inside – Basically I love this product so much that I actively sought out how to be an affiliate for them. If you click the affiliate link, and purchase the product, I will receive a small commission that will help keep my blog up and running)
Have you ever found a product that you loved? What did you do when you found this product? I bet you told your friends!




Let me start out by saying – I paid for this product on my own. I have paid for this product for the past four years. I truly, truly like Reading Eggs. So it makes sense that I should recommend it to you. 





I have tried other online reading programs (and have written a short review on one product), and for one reason or another they just didn't fit for us, or had obnoxious, rude characters that I found my kids imitating.





Reading Eggs and Math Seeds are great products – and I will detail why below.



READING EGGS HOMESCHOOL CURRICULUM REVIEW: 
I have 2 boys that I am currently homeschooling. When I first started using Reading Eggs, my sons were 10 and 8 (autistic). My older son used it for a few months and finished the lessons quickly within a few months. However, my younger son needed more time to get through. He is still working his way through Reading Eggs/Reading Express and Math Seeds.

As a long time homeschooler, I have encountered many reading and math programs. I have had favorites for my older children that just did not work for my younger sons. I also have tried programs that I loved, but my children did not.
READING EGGS is a program that I love, and my children love. 
It has won multiple professional awards!

Be warned! This is an Australian based program that has unique accents. These accents don't bother me or my children, but I have heard some people are bothered by it.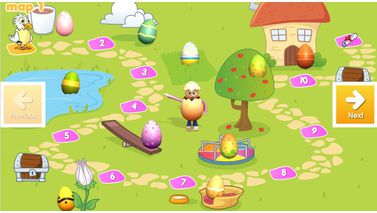 Your child will start out on a journey (Map) with lesson numbers on stepping stones. Each lesson completed with open an egg with some cute character inside. These "rewards" for completing lessons are animated and exciting to the children. My older son will will run over to the computer to "see" what the egg reveals even though he had already completed the program a few years ago.

Lesson overviews are available online so you can easily see what will be covered in upcoming 


In addition to the online aspect of Reading Eggs, there are additional items that can be purchased. There are book packs, CD-Rom, Activity Books, and Flashcards. With the addition of these products, Reading Eggs is a full phonics based reading program for your child.
There are free Downloadable Activity Sheets that come with your subscription to Reading Eggs that correspond with the lessons.


Reading Eggs is also compatible with the iPad.
Reading Eggs also has an additional component called Reading Eggspress which is an online Reading Program. There are online reading activities, books and games all designed to keep your child excited about reading.
I cannot say enough good things about the Reading Eggs program!
What about Mathseeds?
We do not do Mathseeds every day, as I try to work with him outside of the computer. For Jack-Jack I want to make sure that what he understands on the computer, he "gets" in real life application. 

I highly recommend Mathseeds. I have seen great retention and a willingness to learn. Few things can hold Jack-Jack attention for long periods of time (over months and months).
Mathseeds and Reading Eggs can be purchased separately or as a bundle.