15 Perfectly-Paired Christmas Movies and Treats
The Christmas season is just around the corner, which means that you are probably starting to think of a few fun ways to spend your holiday season. One of our most beloved traditions is to watch some of the classic Christmas movies on TV. However, with a little extra planning, you can add a little Christmas magic to your movie-watching experience. No matter what age your kids are, they will love watching these Christmas movies while having a fun and festive holiday treat to go with it! Here are 15 incredible Christmas movies and snack ideas to pair with them for a better Christmas movie experience!
Christmas Movie Snack Ideas and Treats
Who doesn't love the iconic Rudolph the Red-Nosed Reindeer? This movie is a must-see on our Favorite Christmas Movie List. While you are watching, sip some hot cocoa and snack on these adorable Rudolph Oreos.
Make sure to tell your kids about Burl Ives and that he is the narrator of this film. (Always looking for a way to get a little education tucked into all experiences)
Additionally, there are so many ways you can celebrate watching Frosty the Snowman – think marshmallows, cookies, pretzels, M&M's and more. If you can't think of your own ways to create Frosty, Taste of Home has put together a great list. Furthermore, Do You Want to Build a Snowman treats go well with another Frozen movie that we all know and love.
3.

A Christmas Story: Fudge Pops
We all know the Fudge scene, except he didn't say Fudge. Make your family these Fudge pops inspired by A Christmas Story. Our only hope is that you don't also have a leg lamp in the middle of your living room!
My favorite scene in A Charlie Brown Christmas is where Linus recites the Christmas Story from the Bible. But I do have to say, that the Peanuts Movie is one of my favorite not-Christmastime movies of all time.
I am not going to lie – The Year Without a Santa Claus is one of my least liked Christmas Movies, however, my husband loves to watch it. In fact, this is one of those times where my entire family has gone over to the dark side as my husband has convinced all the kids they have to watch this movie every year too!
Whether you like Home Alone or not, this movie tops many lists for "must watch" at Christmastime. I only have 2 thoughts on this movie 1) How does Kevin make such an elaborate contraption in such little time? And 2) How stupid are these burglars that they fall into every trap he sets?
Whether you live in an area with snow or not, White Christmas is such a beloved Christmas movie. If you don't have snow available to make this delicious treat, you can make your own shaved ice and still attempt to recreate Vanilla Snow Ice Cream.

Some version of A Christmas Carol is on our list every year. My favorite version for the kids is A Mickey's Christmas Carol. Who doesn't love a great Disney retelling?
More Christmas movies and snack ideas:
Does getting together with your family look like National Lampoon's Christmas Vacation? While our family isn't quite at that level there are certainly family members that can push us over the edge. Relax with this Christmas Eggnog Milkshake and make everything merry and bright.

Honestly, am I the only person in America that has never seen the entire Nightmare Before Christmas. I have either fallen asleep or walked out of the room. While many people love this movie, I am not one of them, but make sure to make Sally Cookies before watching!
ONE.OF.MY.FAVORITE.MOVIES. This is a must-watch all year long. Does your family have a movie that they watch even when it isn't Christmas? And these adorable cupcakes actually look like an elf has fallen in the snow!
I have written a lot about The Nutcracker. How many versions of The Nutcracker have you seen? Do you have to see it every year? Are you a fan of the ballet? So many Nutcracker questions. Do you know the story of The Original Nutcracker? Do you know the main differences between the book and Disney's version? Are you interested in history enough to care? Whether you are a history buff or not, these Sugar Plum Fairy Cupcakes will delight everyone in your family.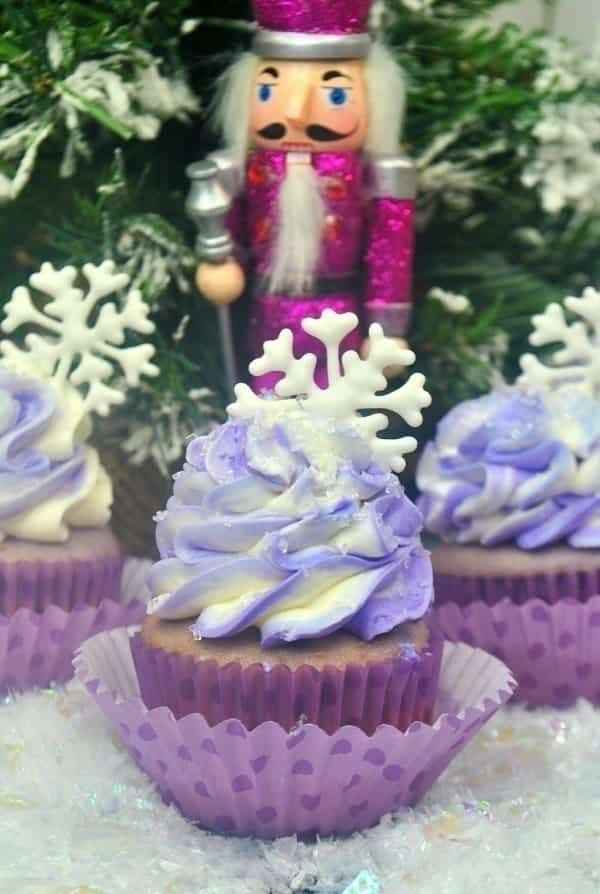 It's a Wonderful Life – my favorite Christmas movie of all time. We watch it every year on Christmas Eve. I make Christmas Eve dinner. We eat. I make kolachi. And while the movie is in, we watch It's a Wonderful Life. Kolachi baking in the air, movie playing, fire in the fireplace. It wouldn't be Christmas Eve without this movie.
Do you have a favorite hot chocolate recipe? The Santa Clause is the perfect movie for a cup of hot cocoa. However, when it comes to Christmas movies, this snack idea can be used over and over again! This recipe can also be used for watching The Polar Express. While The Polar Express isn't a favorite of mine, it achieved my worst list after I watched it 2,000,000 times with my autistic son! LOL
With 3 versions of How the Grinch Stole Christmas, you have your choice of animated original, animated new movie, and the Jim Carrey version. I can watch either the animated version. Which one is your favorite?
While there are other movies and plenty to eat and drink along with those Christmas movies, I am just wondering where you will begin on your Christmas viewing list?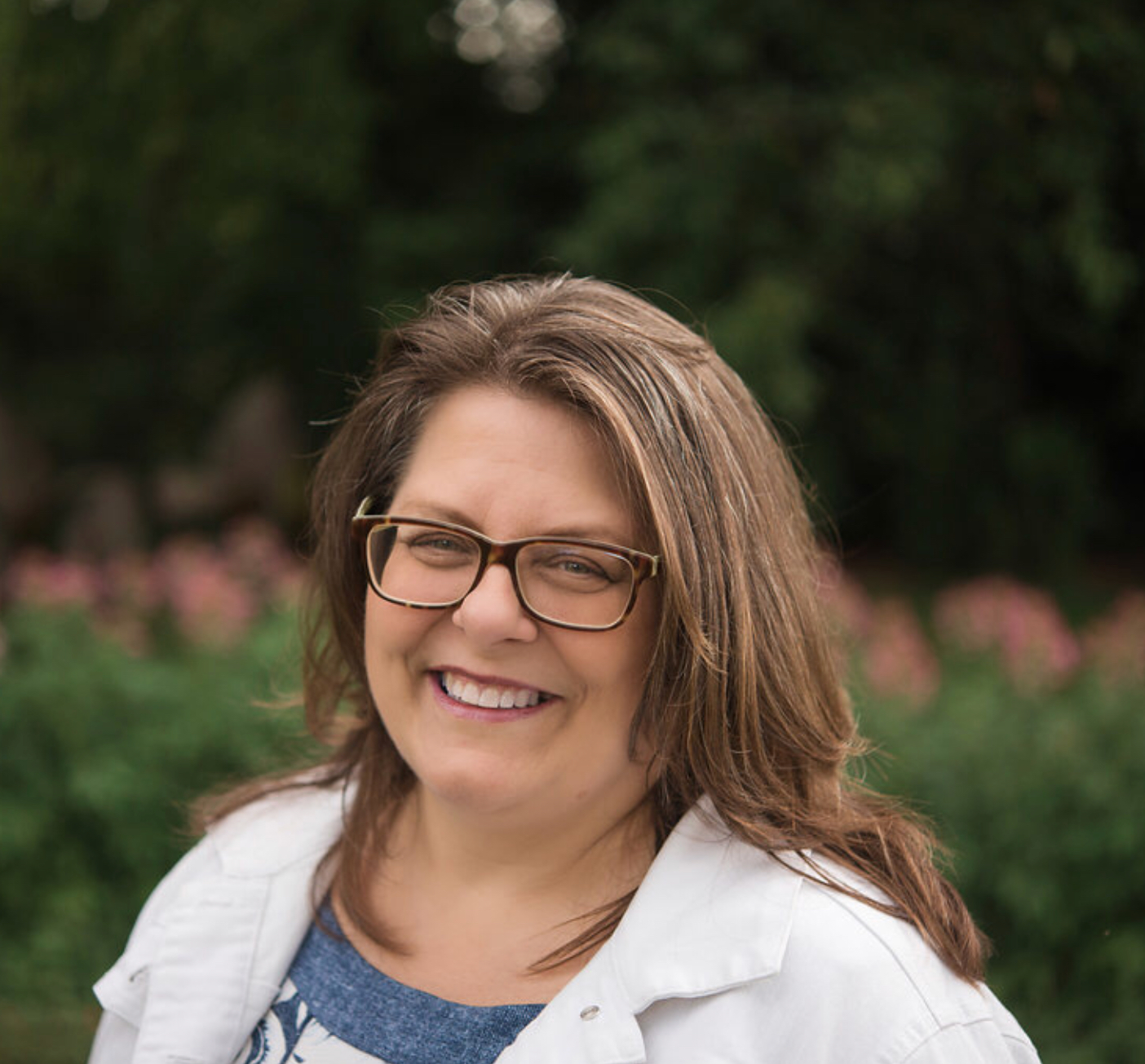 Homeschooling mom – 26 years and counting
Autism Mom
Movie reviewer/Travel blogger
Disney enthusiast