It's the most wonderful time of the year. The song says it, but do you really believe it? Schedules are messed up. You are more stressed. There is more to get done. And your child senses all this. I often hear from parents that their children are especially ornery, have more melt-downs, and are thrown off their schedules during the holidays. So you think while you want to visit Santa, it just doesn't seem possible this year. Maybe next year will be better.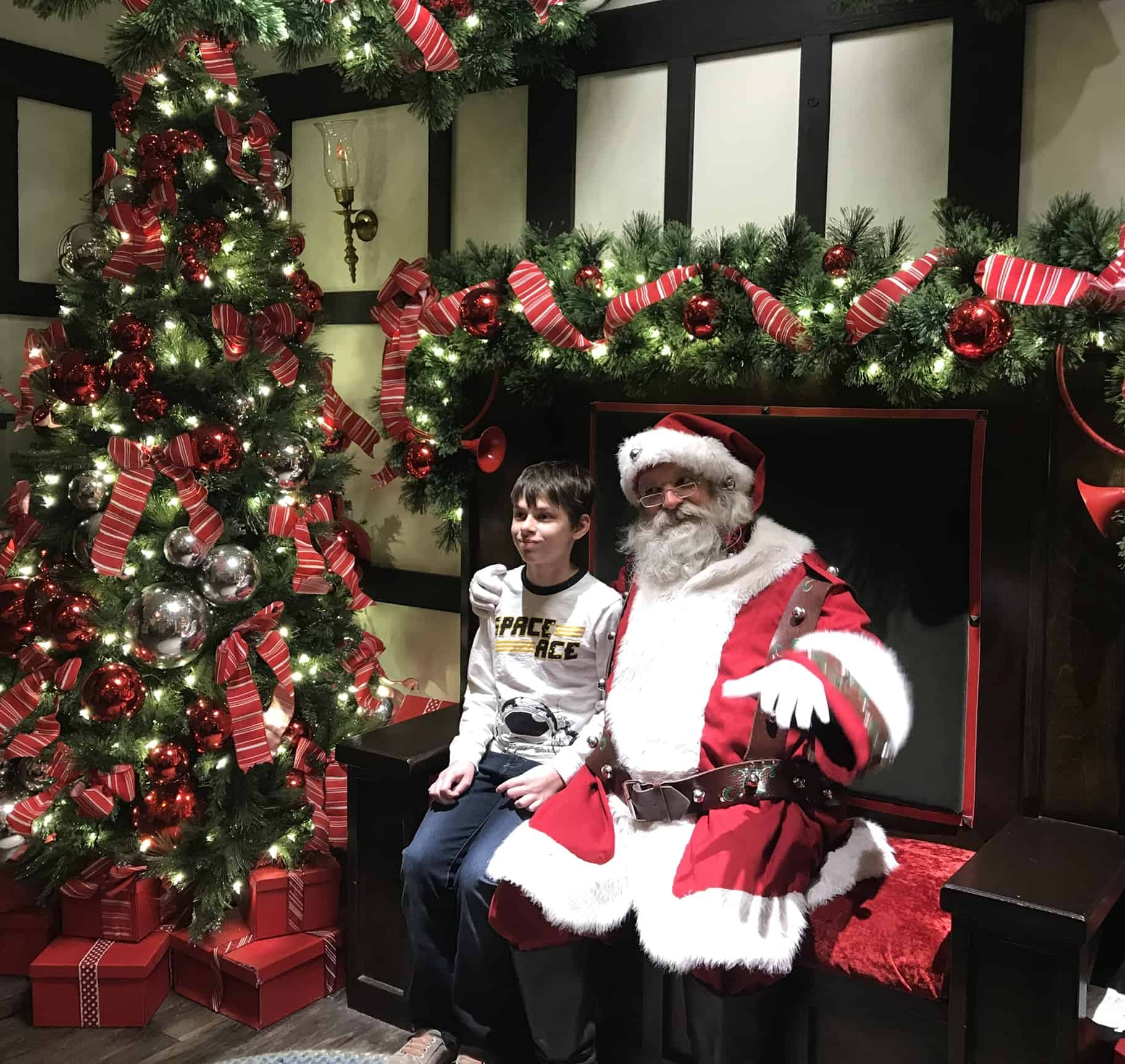 I wrote an article about our experiences with visiting Santa (or our lack of visits). I want to emphasize that I made a lot of mistakes through the years, and so I am offering tips on what to to do to help with your visit to Santa.
Most of these tips are things you may have thought of at 2 AM while in bed. The next morning you are off and running, and have completely forgotten that idea you had (I have been done that so many times).
So here is a checklist of ideas for you to try to make the best Santa visit possible.
1) Find a Sensory Friendly Santa Event
Maybe your local mall has a Sensory Friendly event, but maybe you have to go elsewhere. Check with your local autism organization or support group. Some potential places to visit might be:
Christmas Tree Farm

Local Book Store

Community Centers

Church

Farm

Aquarium

Zoo

Library

Restaurants

Flower/Gift Shops

Toy Stores
If you cannot find a sensory friendly Santa, check to see when your Santa arrives at your local mall. Our Santa arrives before Thanksgiving. The day we visited our mall, there was no line or crowds.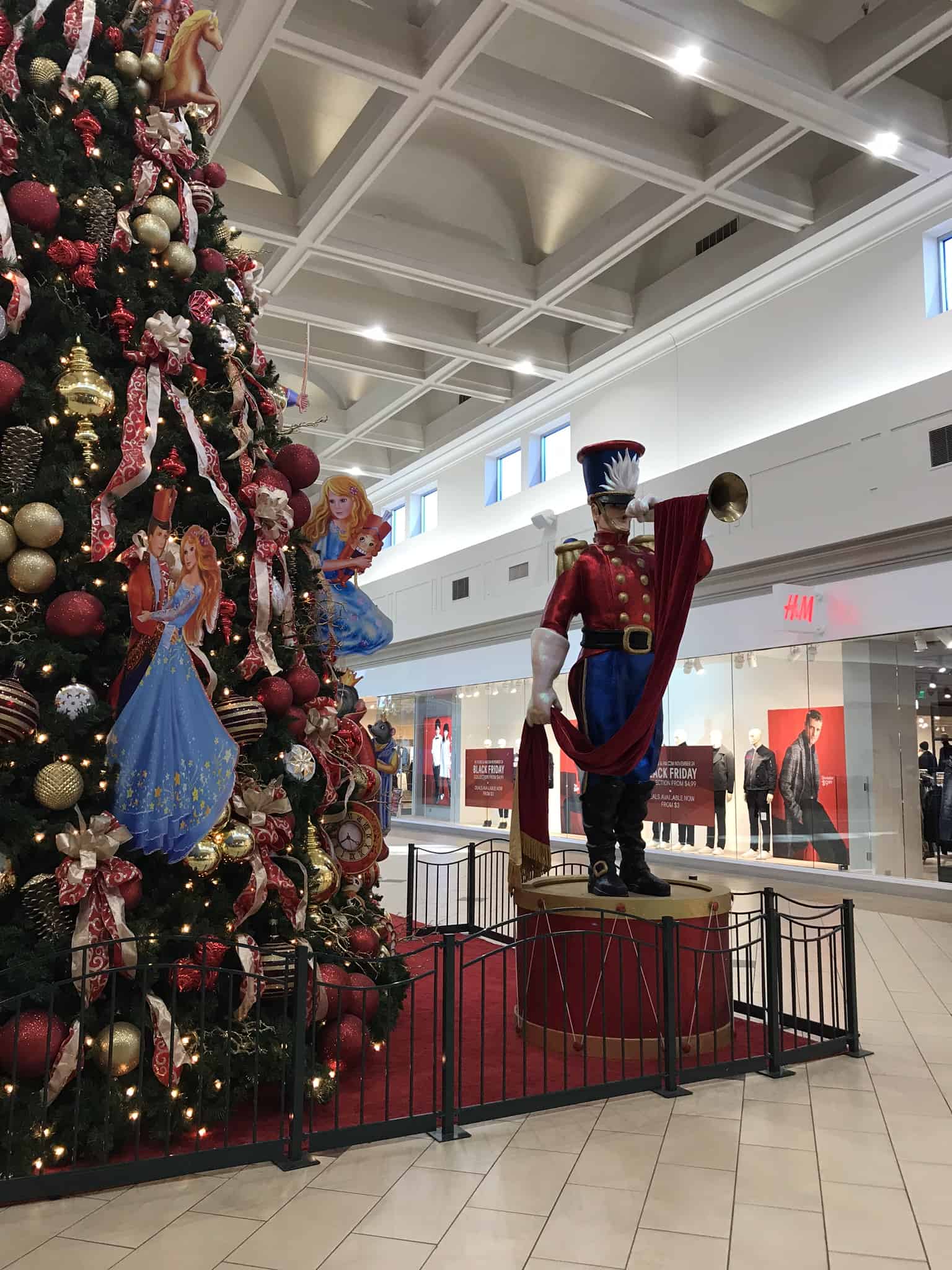 2) Select Books or Videos that show a visit with Santa and talk about your upcoming trip to see Santa
Movies which show a visit to Santa may be helpful. (Elf is probably not a good choice. We don't want anyone pulling on Santa's beard to see if it is real!) Miracle on 34th Street shows a visit with Santa Claus. Or perhaps finding a YouTube Video from someone else's visit.
Books: Berenstain Bears Meet Santa Bear or Aaliyah P. visits Santa


 
3) Visit the location beforehand if possible
If the Santa event is somewhere you have never been before, go for a little trip to check out the location before your visit. Even if you don't take your child, it will help you know what to expect before the day of the visit.
4) Put it on the calendar
Everyday my son asks, "what are we doing today?" He loves having events on his calendar and will count down the days until we see the next movie, or visit a relative. If something on the calendar is unknown to him, he will ask questions before the day arrives. This is his way to prepare himself.
5) Call ahead and see if you can make an appointment
If you cannot find a Sensory Friendly Santa event, call the Santa events you can find and see if you can make an appointment or if they are willing to make accommodations for your situation. It doesn't hurt to ask!
I would love to hear from you. Comment below. What works for you? How was your visit with Santa this year? Do you have any other tricks or tips to offer other parents?
Thanks for visiting,
Patty @ A Mother's Random Thoughts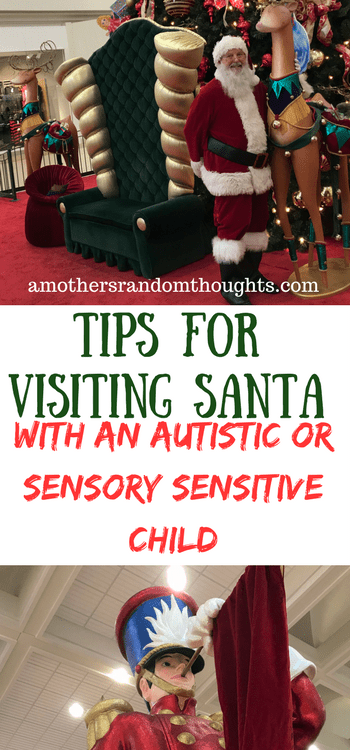 This post does contain affiliate links. If you buy the item, I will get a small percentage of the sale (while adding no additional cost to you) to help me support my blog.