(I have been compensated by the Eastwood Mall for this post. All views, thoughts, and ideas are my own.)
AUTISM AND CHRISTMAS PHOTOS
Are you overstressed? Do you feel like the 12 Days of Christmas should be renamed The 12 Days of Continuous Melt-Downs? Raising a child with special needs and throwing Christmas into the mix are a sure way to pile on more stress and anxiety.
Years ago, when Jack-Jack was little, we didn't visit Santa. There were no Sensory-Friendly events at that time. And I made many mistakes. I thought that if we visited Santa, we needed to have "cute clothes" and a nice haircut. Those things were not doable, so we didn't visit. We had no cute Christmas photos from his birth through this year! In fact, we have no family photos for far too many years. I just was overwhelmed all the time, and with older children in the mix, I just did what I needed to do and nothing extra.
We recently had the opportunity to visit Santa, and my first thoughts were, "Jack-Jack is now too old." The employee at the Santa event was talking to the people in front of us and said last week there was an elderly couple in their 80's that got a photo with Santa. It definitely made me feel better about visiting Santa with a 13 year old.
But we have had a lot of lost years. When I heard about the Sensory-Friendly Santa Event at the Eastwood Mall, called Kindness Santa, I was thrilled that our local mall was helping area families. This means that children with autism and other disabilities have the opportunity to visit Santa, play games, participate in activities and even ride the train before the mall is open for the day.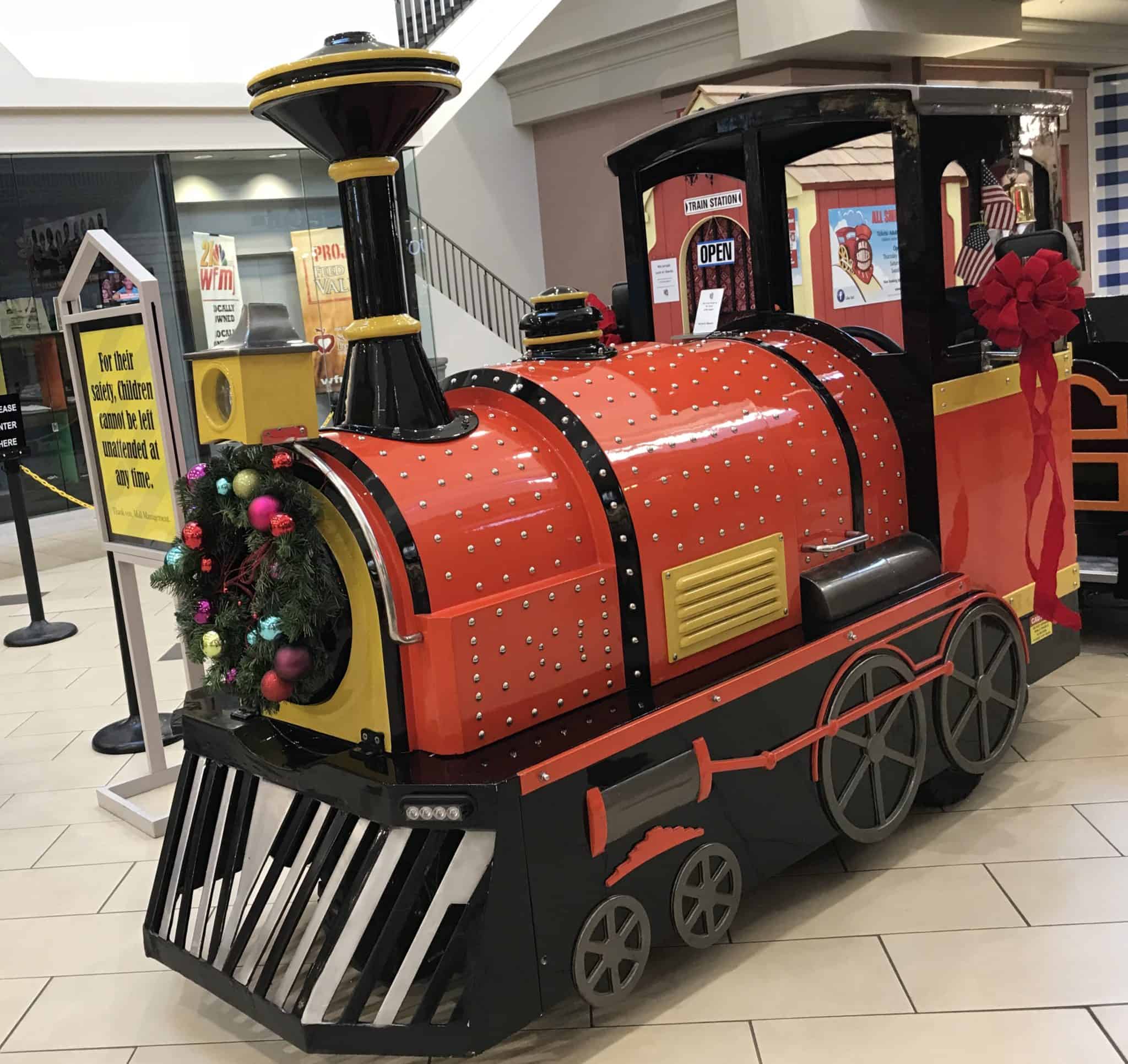 The Kindness Santa is designed to accommodate the children and their families so they too can create a yearly tradition. Our family visited the mall often when Jack-Jack was young because we had older children. I made the mall visit a priority and eventually Jack-Jack got used to the sights and sounds of the mall. A visit with Kindness Santa in a calming environment can help your child eventually get used to a visit with Santa in the everyday mall environment.
Our family has struggled through years of no-haircuts, melt-downs at the mall, and no photos with Santa. Don't make the mistakes I made. Come experience a Sensory-Friendly Event with Santa. Come without the fancy clothes. Come without the haircut. And come and enjoy the event with free activities such as games, train rides, crafts, story time and more!
Pictures with Santa are available for an additional fee.
KINDNESS SANTA EVENT: SENSORY-FRIENDLY SANTA AT THE EASTWOOD MALL
WHAT: Special Santa, Christmas Photo Event for children with autism and other disabilities
WHERE: EASTWOOD MALL, MAIN CONCOURSE, Niles, Ohio
WHEN: Sunday, December 9, 2017 from 9 am – 11 am
KINDNESS SANTA EVENT: SENSORY-FRIENDLY SANTA AT THE EASTWOOD MALL, Niles Ohio #kindnesssanta #EastwoodMall @EastwoodMallOH Click To Tweet
Join my family as we experience a calming environment, and a morning of fun with Santa! Hope to see you there.
For more information, visit Eastwood Mall.  And for tips for visiting Santa with your child, see my post TIPS FOR VISITING SANTA with an autistic or sensory sensitive child. 
This event is sponsored by the Autism Society of Mahoning Valley.