Disclaimer: I have agreed to receive a 3 month subscription to Sensory TheraPlay in exchange for my thoughts on this service/product.
Holy Sensory Play Batman!
Did you ever meet a kid who didn't like Batman? BECAUSE BATMAN IS FUN!!! But there isn't much fun when it comes to working on fine motor skills or trying to find ways to calm a child during a "meltdown."
For 3 months, I received the Sensory TheraPlay Subscription box. That was 3 months of anticipation, joy, play, fun and unique toys.
If you have just joined me, I have 5 children ranging in age from 29-12. My youngest is autistic. I also have 5 granddaughters from 4 years old to 2 months. Sensory TheraPlay Box is a subscription box service. The company is owned by an occupational therapist who has 2 daughters. Along her journeys she came up with this concept and each month offers a boxful of goodies.
JULY SENSORY THERAPLAY BOX:
The July box had one of my favorites – The Reversible Sequin Pillow. This sequin pillow looks blue when you rub it one way and magenta when you rub it the other way. Everyone in the house loves it. It is lightweight, small (fits in a purse easily), and has a strap on the back so you can attach it to your hand.
The July box also has a small container of Crazy Aaron's Thinking Putty. This is an item that our household has way too many containers of. We all love to play with putty.
Glitter Bead Ball – my friend (the therapist) has these in her office for her patients to play with. Great for relaxing.
3 Squishy Stress Balls
A Tactile Tiger Brush
4 Stretchy Robots
JUNE SENSORY THERAPLAY BOX: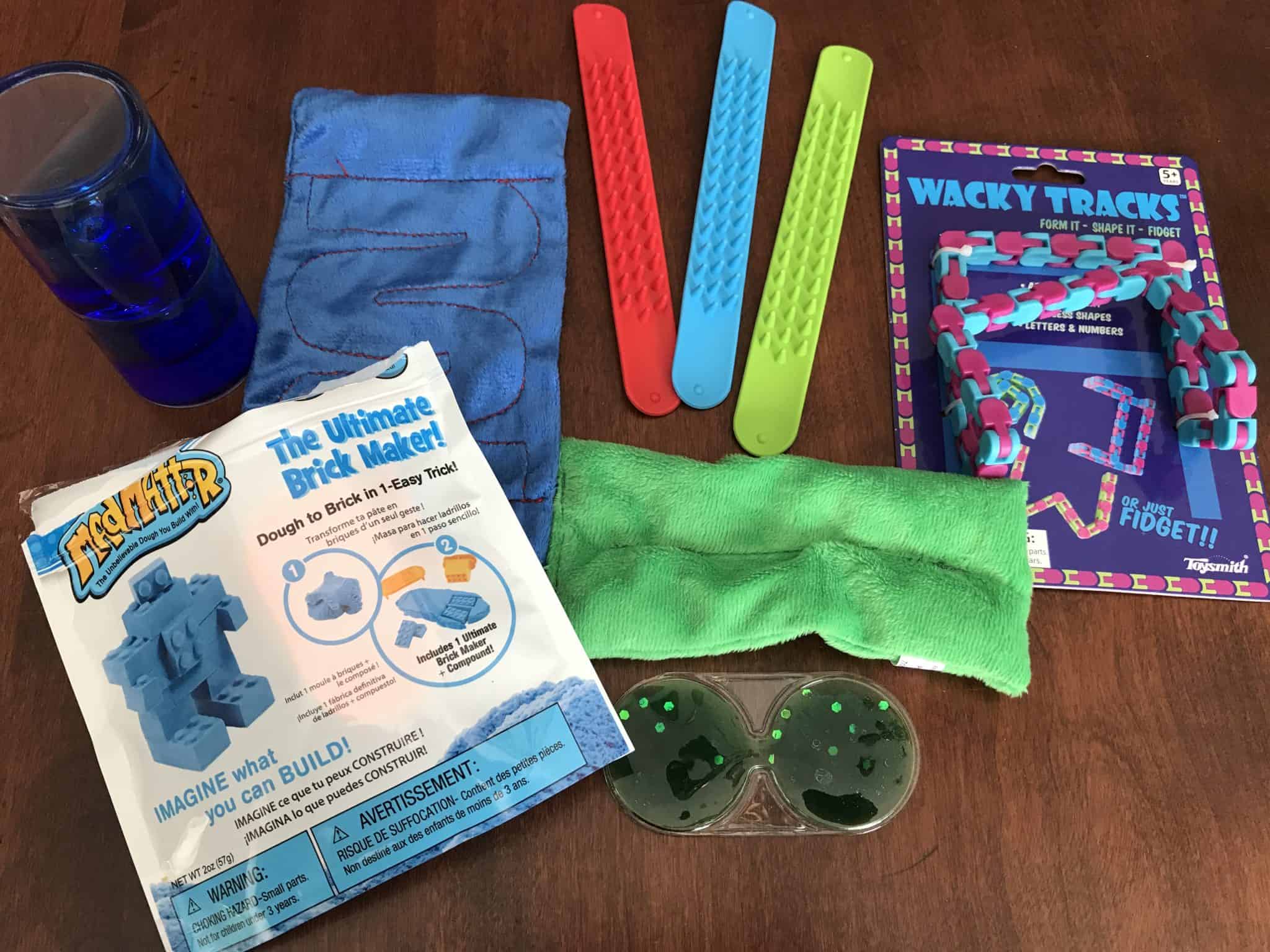 HOLY DISAPPEARING ACT: Everything in this box was played with in my house.
These toys are for a wide range of ages.
These are toys/sensory devices that I would be buying if I came across them when we are out and about.
And I have a favorite new item.
READ ABOUT OUR SECOND BOX HERE!
MAY SENSORY THERAPLAY BOX:
READ ABOUT OUR FIRST BOX HERE!
HOLY BANK BALANCE: As I received each box, I priced out each individual item versus the subscription price. Subscription terms are 1 month for $39.95 and 3 months for $113.85 (Plus Shipping). Each box priced out to over $60, so overall these boxes are worth it as far as value for your money.
HOLY TRICKERY BATMAN: My son doesn't even realize that he is being tricked into working on his fine motor skills. #AUTISM #SPD
Click To Tweet
HOLY TRICKERY: But overall the boxes are worth so much more than just the dollars spent. My son doesn't even realize that he is being tricked into working on his fine motor skills or being calmed while playing. My only problem is that everyone in the house is grabbing for the items in the box. But this tells me that this is a win-win for our household.
Try 1 month and let me know what you think!