I use a lot of Disney movies to teach in my household. In fact, a favorite around here is the Live Action Cinderella which teaches "Have Courage and Be Kind." Being Kind takes a certain amount of courage. It doesn't always come easy, and many times we are ridiculed for being kind. And just seeing Cinderella be kind, even when she is faced with mean people, doesn't teach everything I want my children to learn.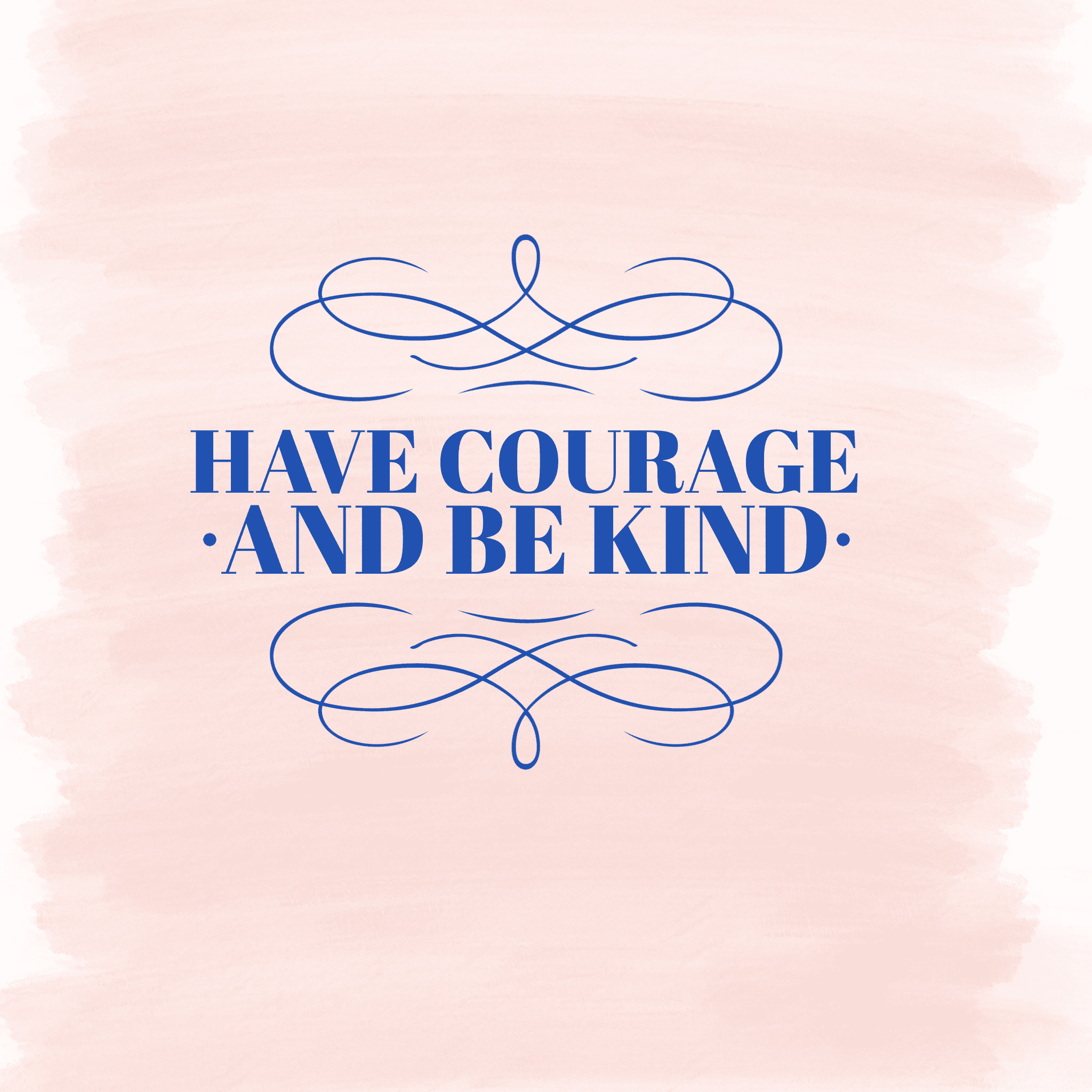 Yesterday I talked with my 14 year old about how I used to give up things during Lent. After growing up, I quit "giving up things" and tried to be kind to others. I want to teach my children to model the love of Christ to all they meet, but how can I do this in a relevant way? I decided to do a 40 Days/40 Acts of Random Kindness.
Searching the internest I found all sorts of charts, graphs, calendars, and sites that give ideas on acts of kindness, and I will link to some of them below, but not all of these systems will work for my family:
The Calendar: These types of ideas usually have items such as: Return a grocery cart on Wednesday – I know it is just a suggestion, but we don't go to the grocery store every week. Sometimes I have my husband just stop on his way home. Sometimes we don't even leave the house through the week. Calendar based ideas do not work in my house, because if I don't check off one day, I give up.
The following is a Calendar from WonderMomWannaBe.com. She has calendars for every month.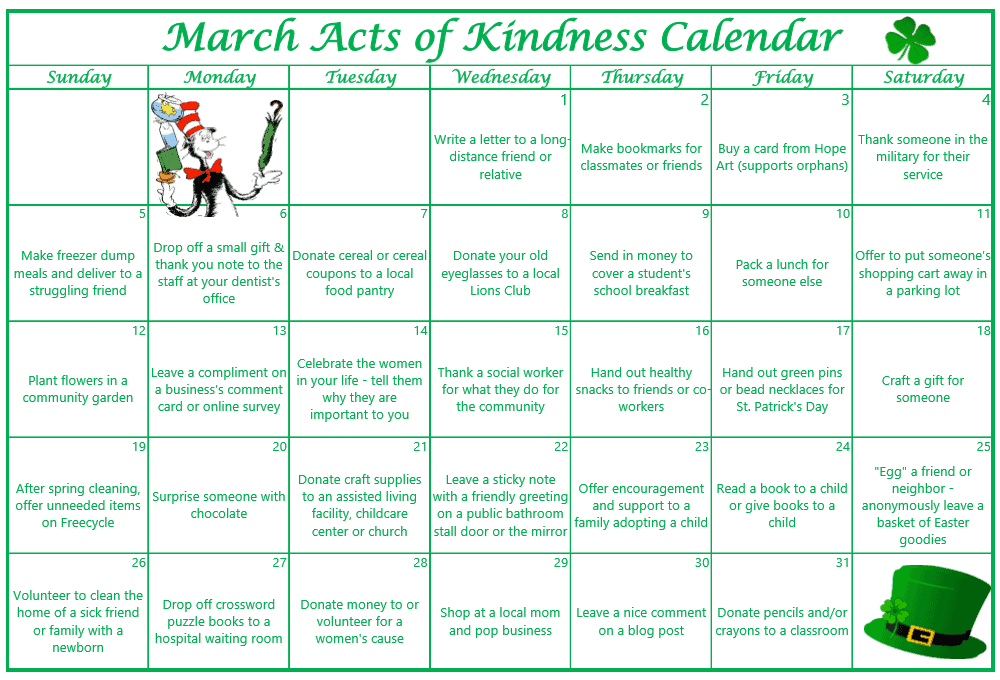 Donate Bags of Items: There is actually a movement to fill a bag a day for 40 days. This does not work for my household either. I don't have the time to fill garbage bags every day until Easter. I can certainly downsize, but the purpose of the 40 Days/40 Acts is to model kindness. I think my children need to see some of the recipients of the kind acts. In addition, the filling of bags makes us feel good, but the minimalist lifestyle does not help if all we are doing is donating merchandise and those goods end up in landfills. This article highlights the problem of donations.  ". . .ends up in landfills. Eleven percent of donations made to Goodwill in 2014, for example, were deemed unsaleable and carted to landfills — about 22 million pounds in all — costing the organization millions of dollars in transport fees and other expenses."
Unless I am willing to teach a minimalist lifestyle and stick with it (not going out and replacing the clothes I donated), I don't believe this is kind act. And often in my quest to fill a bag, I have donated something to find out that I needed it 2 weeks later.
Charts: The chart idea is good for my lifestyle because it highlights ideas that I can pick and choose from without it being a directive set in stone. I like this chart from Coffee Cups and Crayons.
Or the List Over at Six Sisters Stuff which is actually a list for Christmas, but has has items such as: "For one day, try to pick up at least three pieces of trash wherever you are" or "Compliment at least 5 people in one day (this is also a great challenge for kids!)."
I would love you to join me in my quest to spread joy, happiness, and kindness throughout the next 40 days! Over the next month and a half, I will be selecting items from the above lists (and maybe making up some of my own), and daily I will post what we do on Instagram and Facebook with the hashtag #40Days40Acts, and I invite you to do it along with me.
Patty @ A Mother's Random Thoughts
There are Books to help with this idea. (These are affiliate links. This means that I will get a small percentage of the sale of the items to help with the cost of my blog):