What can you do when you are craving s'mores and the weather won't cooperate? You have all the ingredients and are ready to roast those marshmallows and a skunk has let loose in your neighborhood. Maybe there is a sudden downpour. Or it is too windy and smoke and ashes are blowing in your face!
Make S'mores Indoors!
My family has been making S'Mores Indoors for years. It probably started because I was craving a toasted marshmallow, and we couldn't go outside. But these s'mores are yummy good, and sometimes I think they are even better than the ones done over the fire outside.
Hershey Bars (or chocolate chips, Hershey Kisses, random Halloween candy that you just found – any chocolate will do)
Marshmallows – cut in half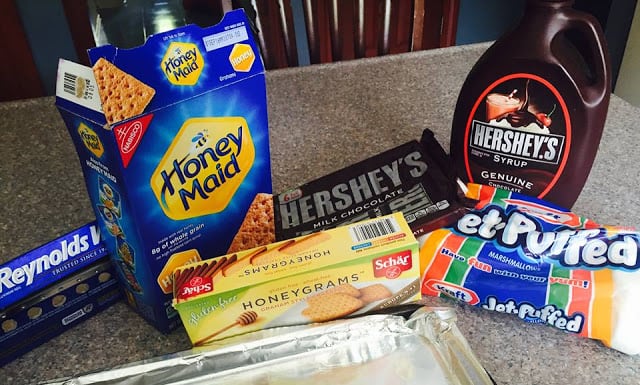 I also made Gluten free ones for me!

Baking Sheet which I cover with aluminum foil for easy clean up!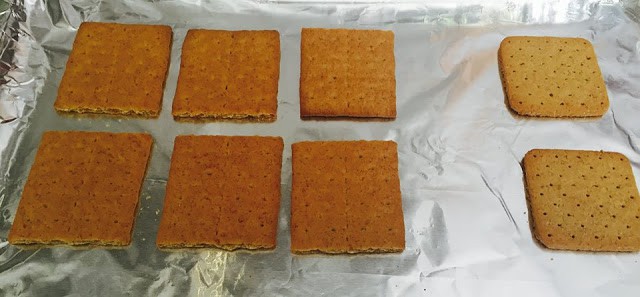 Separate graham crackers.
I place 2 sections of Hershey Bar on each graham cracker square.
Cut the marshmallows in half.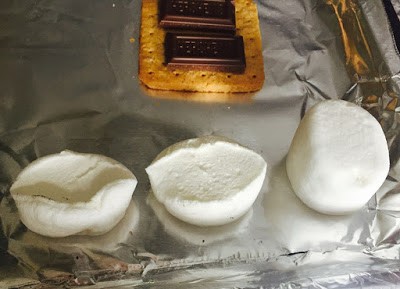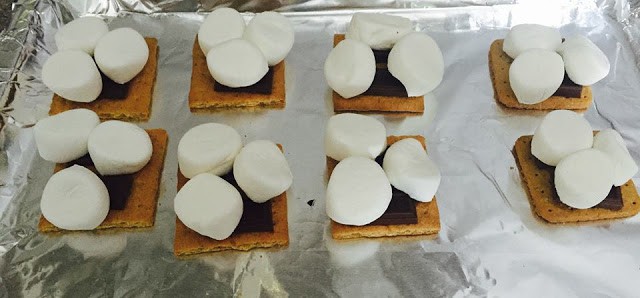 Add 3 of the halfed marshmallows onto of the chocolate. Set oven for broil. I have my rack in the middle of the oven. If it is too high the marshmallows will burn and the chocolate will not melt. I pop them in the oven for less than 30 seconds. Stay right there and check after 15 seconds. Depending on how brown you want your marshmallows and your individual oven, you will need to leave them in between 15-60 seconds.

My S'more Indoors were left in for 30 seconds. My oven is older and doesn't brown evenly, so I usually have to take a few of them out and pop a couple back in! Look at that yummy goodness!
I drizzle Hershey's Chocolate Syrup on the top for added flavor!

You can add a graham cracker on top, but I do not because I love chocolate and marshmallows and if I could figure out a way to make S'mores without the graham cracker, I would!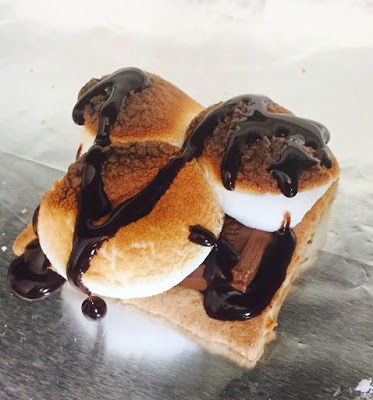 ENJOY!!!