DISNEY HOMESCHOOL DAYS NOW KNOWN
AS STUDENT SEMINARS
WELCOME!
I am so glad that you stopped by today! I wanted to share with you valuable information about discounts offered to homeschoolers at Walt Disney World. Have you heard of DISNEY STUDENT SEMINARS, formerly known as DISNEY HOMESCHOOL DAYS?
As homeschoolers we love to give our children unique and exciting learning experiences. BUT, if your household is anything like mine, we have limited $$$$$$. And with each passing year funds become more and more limited making it harder and harder to do fun, educational trips.
Poster from January 2012 Homeschool Days
How would you like to visit Walt Disney World at a fraction of the cost? And still offer valuable learning adventures? 

Are you wishing you could pack your bags and leave now? Click here to get your FREE ultimate Disney packing list and stay up-to-date with emails on each Disney Homeschool Event.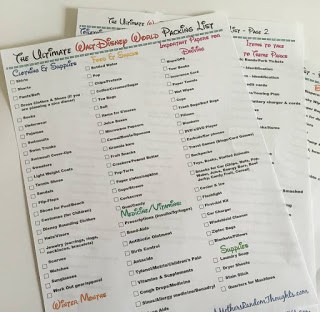 Each year Walt Disney World Resort in Florida offers 2 opportunities to attend a special session designed for homeschool students. Usually there is one offered in late January/early February and another one offered in late September/early October. With a purchase of a discounted multi-day ticket, the special session is included.
 
Disney's Youth Program offers admission tickets at reduced prices during the Student Seminar (Homeschool Days) in Winter and Fall.

This information may change with each program offering, and each package includes the Student Seminar Session. The seminars we have attended in the past have lasted about an hour and admission to the park is required. The one hour session has been held within one of the theme parks.
October 2012 Student Seminar on Chimpanzee at Animal Kingdom
You may purchase a two-to-eight day pass in the following packages (THE FOLLOWING HAS BEEN TAKEN FROM THE DISNEY YOUTH PROGRAM WEBSITE):

"Premium Packages: For the ultimate in flexibility, select the Premium Package. This package offers admission to all four Disney Theme Parks and includes the Park Hopper privileges with additional Fun visits to: Disney's Typhoon Lagoon Water Park, Disney's Blizzard Beach Water Park, ESPN Wide World of Sports Complex (exluding special events) and/or DisneyQuest Indoor Interactive Park. Each package includes the Student Seminar"
"Park Hopper Packages: The Park Hopper Packages include admission to all four Disney Theme Parks with the opportunity to visit multiple parks on the same day, as many times as you like.
January 2012 Student Seminars at Hollywood Studios

Kingdom Keepers Author Ridley Pearson
Starter Packages: The Starter Package includes one admission per day to any one Walt Disney World Resort Theme Park for the number of days on the selected package (1 park per day). Starter packages do not include park hopping privileges.
Are you interested, but don't know if the sessions will be right for you? Our family has had the opportunity to visit during several events. Follow along on our journey, to learn about the types of sessions offered, and how to participate in Disney Homeschool Days.
These are the types of sessions you can expect from Disney Homeschool Days:

Winter 2016: The latest Student Seminar was held on January 29, 2016, at Epcot. It was entitled Expedition D82, and was a self-guided exploration of the countries that make up the World Showcase. Read about our day HERE! 

Fall 2015: The Seminar was held on October 8, 2015, at Animal Kingdom. The session was entitled Monkey Kingdom based on the Disney Nature Film of the same name. Find out more about our experience HERE!

Winter 2015: Disney offered a unique and exciting presentation during Black History month on February 5, 2015. It was on African American History and took place at Epcot in the American Pavilion. Khalil Kinsey delivered a dynamic address about the contributions of African-Americans to American History, and I had the unique opportunity to interview Khalil. Read more about the presentation and interview HERE! 

We also attended a presentation in Fall 2012 entitled Chimpanzee based on the Disney Nature Movie of the same name. This event was held at Animal Kingdom. The Winter 2012 offering was held at Hollywood Studios and was an excellent lecture by Ridley Pearson, author of the Kingdom Keepers Series. The talk was followed by a question/answer session, and was informative, educational, and entertaining.
Can you picture your family enjoying these activities. Our family experience has been so wonderful during these homeschool events. Even our youngest of children have been able to attend and participate. Rest assured that Disney understands that there are circumstances that might prevent you from staying in a session with some children. There have been moments when one of us took the youngest for a walk right outside the theater.

Another bonus of attending is that many times the session is held before park opening so our valuable touring time within the park is not limited. By the time the session is done, the park is getting ready to open, and we are already in the park ready to ride the rides.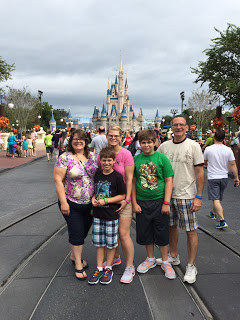 For more information about this wonderful opportunity follow along on my Facebook page for the latest updates. I will post as soon as the next Disney Student Seminar is announced. 

Please feel free to leave a comment or question, so others can find out more information too!
For more information and ticket prices, visit Student Seminars here!